Top Twenty of 2022
Written by Chi Chi Thalken on December 13, 2022
It's the end of another year, and while so many different things about the music industry feel like they are in flux or broken (i.e. Tickmaster, Live Nation, Spotify), the one thing that we know is true is that hip hop is as alive and varied and creative and challenging and fun as it has ever been. For all the years that Scratched Vinyl has been doing this, this top twenty was one of the hardest to put together. This easily could have been a top fifty with very little distance from number one and number fifty. So please, take this as a starting point, not the final word, and don't put too much weight into the rankings - the distance from one to twenty is not all that much. Now, without further delay:
20. Dope KNife – The Dope One – Fake Four
If you didn't already know, Savannah emcee/producer Dope KNife is a hip hop fan first and foremost, and that love and study of the craft goes deep. This becomes apparent time and time again over the course of The Dope One, where Dope Knife finds the perfect blend of trap, boom bap, and gritty experimental underground beats to create an album that comes in hard and stays hard over the course of fifteen tracks. That production is coming courtesy of Cody Kimb, Mr. Stereo, Tough Junkie, Ted Bowne, Halftyme, Factor Chandelier, and Dope KNife himself. What really makes it all come together, though, is Dope KNife the emcee. KNife has this great raspy low voice that resonates nicely on the mic, and he comes with a lot of skill and charisma when he starts to flow. His clever hooks will stick in your head, but it's the way in which Dope KNife keeps approaching each song like he's just giving you battle raps and talking his shit, only to drop all of these subtle gems throughout, whether they be autobiographical notes, emotional moment, or really cutting political and social observations that make this album special. It's something that you're absolutely going to want to listen to with the volume turned up, but then with each listen you'll catch another brilliant line that Dope KNife snuck in that will make you want to pause and rewind. On top of all this, he invites a few friends along for the ride who all crush it, including Linqua Franqa, Chris Conde, K-Death, Ceschi, Passafire, Soultru, Molly Messinger, and Jarv. The beats are fresh, the rhymes are inspired, and there's no filler. It's an instant classic indie hip hop album. Bump this one loud.
19. kidDEAD – The Man Who Lived Forever – S/R
On August 8, 2021, the world lost Ross Norton, better known as the Nashville-based emcee kidDEAD. His passing caught everyone by surprise, and just like that we had lost another talented artist in the indie hip hop scene well before their time. One positive within all of this is that before his passing, kidDEAD had linked up with a producer in Nashville by the name Nathan Zensen. They had gotten far enough along in their sessions together that it didn't take too much additional work to put together one last kidDEAD album, a nine-track project called The Man Who Lived Forever. If you ask people that had a chance to meet him, spend time with him, or just listen to his music for a while, most would tell you the thing that made kidDEAD special was that he cared. A lot. He cared about all sorts of social and political causes and injustices, but most of all he cared about people, especially his friends and family. That passion carries through into his music, and it's the way in which he really believed in the power of using music to reach people and connect with them that made kidDEAD special. In listening to The Man Who Lived Forever, I was immediately taken back to the handful of times in which I was fortunate enough to spend time with Ross, and how quickly we skipped past the awkward small talk and got down to the things we were passionate about and what really mattered in life. Over the course of the nine tracks on The Man Who Lived Forever, that's who you're getting on the mic. Even when he's talking shit or dropping rhymes with a hint of irony, he's doing so with a pointed purpose, attacking white male entitlement and machismo with his pen, critiquing capitalism, and challenging hip hop culture to be as good as it could be, to not settle for just being good enough. It's sad to think that this is all we'll get from kidDEAD and Zensen together, because there is a focused energy to this album that really pushes kidDEAD at certain points, and at other points meets him right where he is. One of the things that always made kidDEAD so relatable as an artist is that he was always willing and able to put all of his struggles, his demons, and his past out there, but then always included discussion about how he was trying to grow and change and be a better version of himself. The Man Who Lived Forever is a bittersweet listening experience at first, knowing that we'll never get another album from kidDEAD, another collaboration, another tour, another chance for him to forge all of these meaningful connections with people from different walks of life. The more I sit with it, though, the more I was just appreciated what a great place he was in, musically, before he left us, and how if this is my last chance to hear from Ross, it's a truly beautiful and complicated album.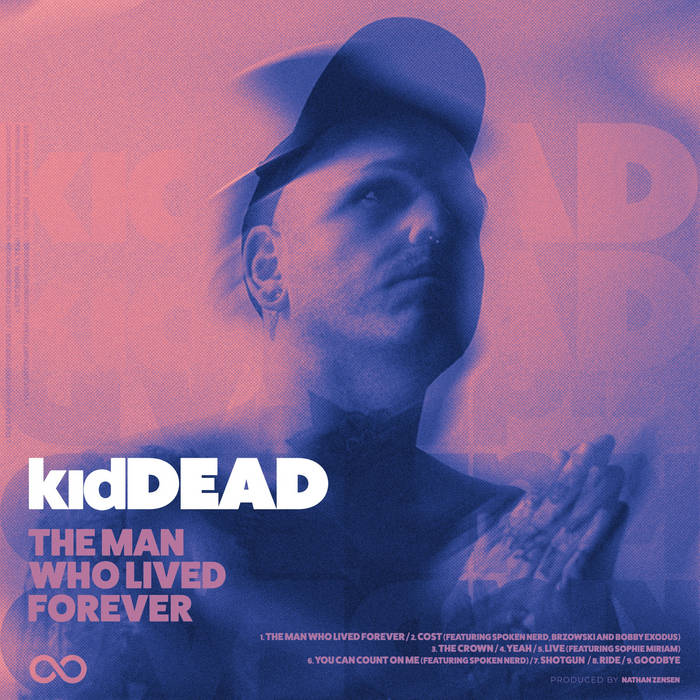 18. No1mportant – There's No I – Exociety
no1mportant is an artist from Austin who has been releasing music since the mid-2010s, best known for his work with fellow Austin artist Scuare as the group …&more. It had been a couple of years since we had heard from him until he showed up on Scuare's excellent 2021 solo album, Phenomenal. As it turns out, that was just the appetizer, because he came back with his first solo album in seven years in 2022, There's No I. For the album, no1mportant enlisted the help of Scuare, Luther Van Dam, Slick Vic, Rav, Dr. Bobby Banner MPC, and FLOOG on production, as well as handling those duties himself or collaborating on several tracks. The overall sound of the album is just what you want from no1mportant, working mostly in a modern hip hop/R&B style with a generally melancholic tone. However, there is plenty of room to get weird with it, whether that means going the experimental electronic music route, or leaning heavily into the jazz side of things. The key here is that no1mportant knows how to walk that line between weird and accessible. One minute he'll be getting really avantgarde and might go on a musical tangent, the next minute he'll be dropping a hook or a beat that will stick in your head for days. On the mic, no1mportant is charismatic as ever, with a great rasp to his voice as he moves between some great melodic flows and some really technical and rhythmic raps as well. Throughout the album, he's touching on everything and anything that pops into his head, from keen social observations to pop culture references to deeply personal rhymes to more abstract and philosophical lyricism. It's all on the table, but no1mportant always finds the thread to bring all together and he always finds his way back to the main idea of each song. There's nothing meandering at all, everything is done with purpose, and no1mportant has chosen his moves really well on this album. If you're going to take seven years between solo albums, you should make it count. That's exactly what no1mportant did with There's No I. It's musically daring, lyrically honest, emotionally moving, and just a lot of damn fun to listen to.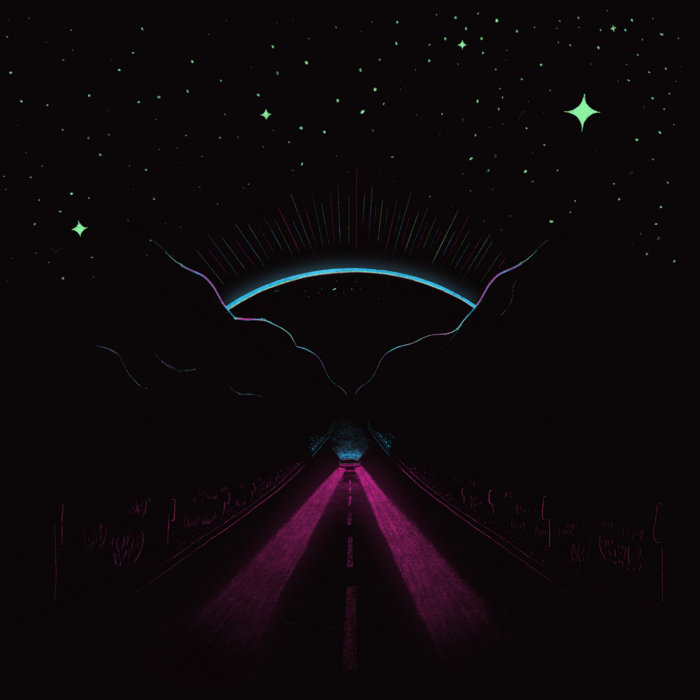 17. Myles Bullen – Mourning Travels – Fake Four
Myles Bullen is an artist from Portland, Maine, who made a big statement at the end of 2020 when they released the album Healing Hurts. In 2020, we got the companion album which also served as Bullen's Fake Four debut, Mourning Travels. Bullen is an artist that lives between the cracks of musical genres, floating between folk, punk, indie rock, spoken word, and hip hop. It's not a sound that is obvious on paper, but Bullen has been at this long enough to have figured out how to bring all of these different influences together and when to deploy each skill set. Mourning Travels is the sequel to Healing Hurts, picking up on all the themes of dealing with loss and trauma, building community, taking time for self-care, and just trying to figure out the simple steps you can take to make your own piece of the world better. To make this album, Bullen is writing and performing everything themselves, showing a lot of musical growth as well as the deeply honest lyrical work that they've established themselves with. They are also bringing in a wide variety of guests to round out the album and bring in all sorts of different flavors, featuring every from billy woods and Jesse the Tree and Sarah Violette to Tark and Hannah Harleen and Emma Ivy. This just highlights the wonderful ways in which this album ebbs and flows, moving from some complex moments of wordplay and rapid rhyming to tender singer-songwriter moments with lots of space to breath, to moments of angst and passion and energy that push everything forward. What ties everything together and makes the album special, though, is Bullen, and how much they put of themselves into each part of the album. Bullen cares deeply not just about themselves, but the world around them. Much of this album is just about trying to cling onto the good parts of life when so much of the world can seem cruel and indifferent. This could be about friends and family that left this plane far too soon, or just the way that so many people and their selfish world views have brought pain and destruction to others. Bullen puts all of this love and passion and pain and hope into the music to take you on the emotional journey that they've been on, and the result is an album that is beautiful in all of its honest messiness.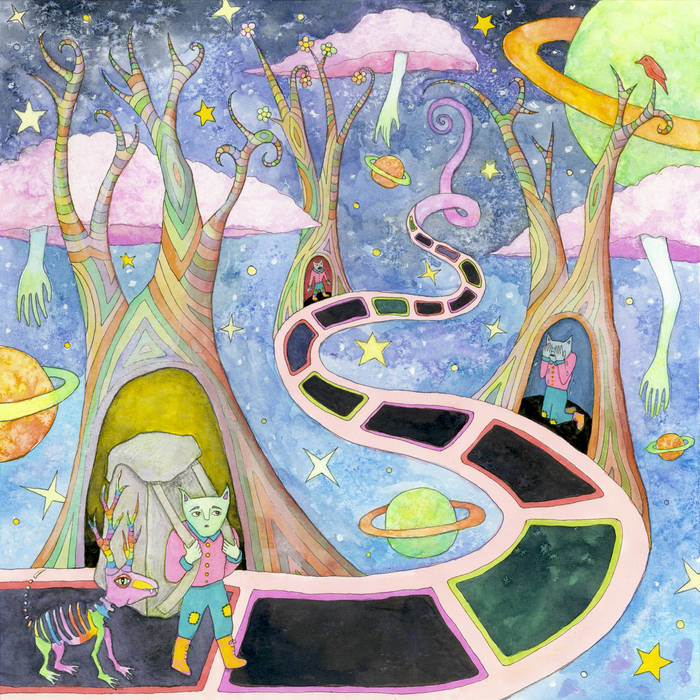 16. Billy woods x Messiah Musik – Church – Backwoodz Studioz
Messiah Musik has long been a collaborater with billy woods, producing a mess of tracks for Armand Hammer, as well as a couple for woods as a solo artist. However, much like we experienced when Musik produced Uncommon Nasa's Only Child, you only really get a sense of how a producer is shaping how an emcee is writing when you have an entire album to really appreciate the nuance and the throughlines from track to track. If you've spent the time with Messiah Musik over the years, you know that while he can throw down on some dark underground beats, he finds a balance with a gentle melodicism that a lot of his peers don't. What this means for Church is that while woods is still in his bag and rhyming in the clear and direct fashion that he's become known for, Musik's production pushes him to get a little more personal and intimate with his rhymes this time through. woods is still doing a brilliant job of tying his own personal experiences to a historical narrative and teaching us all lessons on race, class, society, and beyond, but there is this part of Church where it feels like woods is letting us behind the curtain, even if its only a little bit more than he has before. Church still hits hard and delivers everything we've come to expect out of woods over the years, but now we've got a little bit more to hold onto and feel like we're making a personal connection with the music.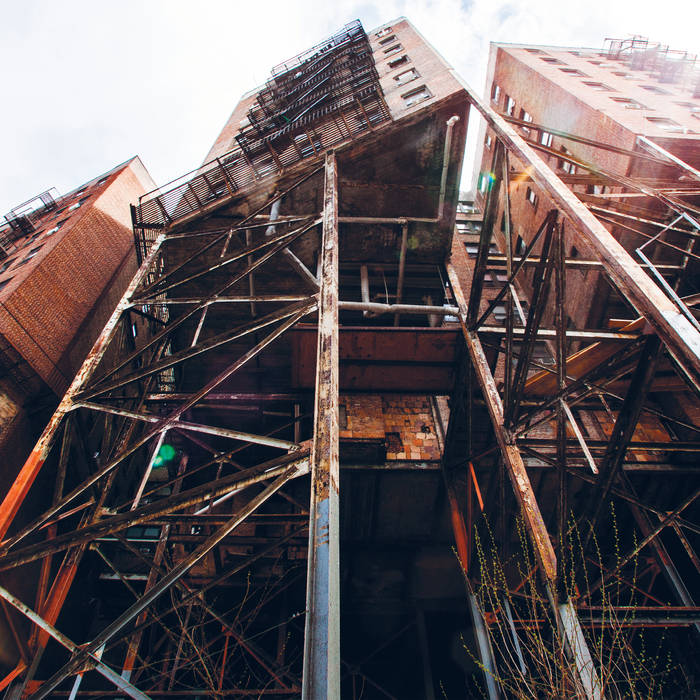 15. 700 Bliss – Nothing To Declare – Hyperdub
700 Bliss is the collaborative project between Moor Mother and Philly producer DJ Haram. They first started working together in 2014, but things finally lined up in 2022 for the two to release their first full-length album, Nothing To Declare. When you press play on Nothing To Declare, and you'll quickly understand why these two women found each other as creative partners. Over the course of the album, you're getting challenged from every direction, with a mix of noise rap, experimental electronic music, dance music, free jazz, and punk. Traditional pop song structure was crumbled up and thrown out the car window several exits ago, and Moor Mother isn't one to spoon feed you anything with her lyrics, either. She's crafting this abstract poetry that often feels like a word collage that slowly comes into focus as you piece the words and phrases together over the course of a musical movement, but then every so often she'll drop a line with such a biting truth to it, it will cut through all the noise and hit you in the face like a ton of bricks. This is the type of album that you just have to trust in the vision of the two artists, buckle up, and go along for the ride. It's a bumpy ride full of twists and turns, but it's also an exciting and unpredictable ride with daring musicality and poetry that will make you think and then rip your heart out when you least expect it. It's an album that is so dense and layered, you can only soak in a portion of the album with each pass through. The good news is that it's also so intriguing, you'll want to keep coming back for more.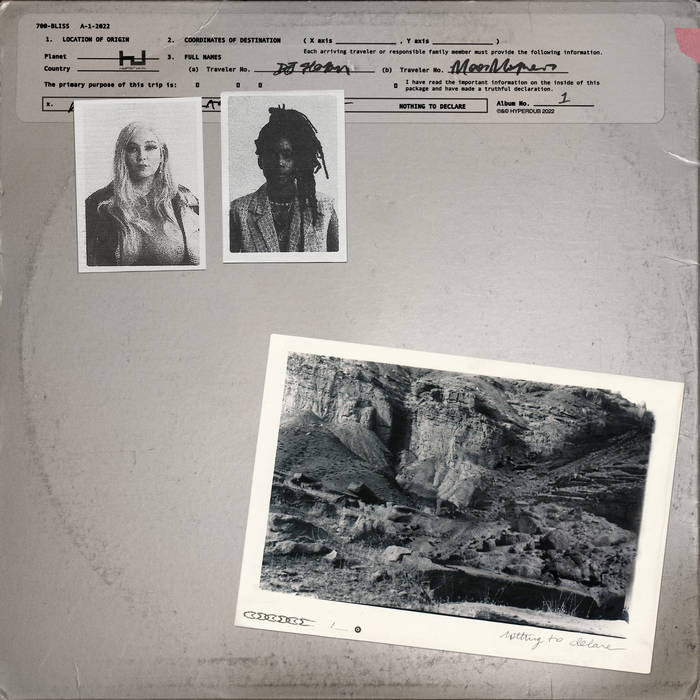 14. A.D. Carson – iv: talking to ghosts – S/R
About five years ago, A.D. Carson made some waves when, as a grad student, he turned in a peer-reviewed hip hop album called Owning My Masters: The Rhetorics of Rhymes & Revolutions as his doctoral dissertation at his Rhetoric department at Clemson. He then made waves once again when he got hired and assumed the title of assistant professor of Hip-Hop & the Global South at the University of Virginia. While he's spending plenty of time teaching in classrooms and presenting at academic conferences, he never stopped making music and rhyming. His last release, I used to love to dream, came out in 2020. In 2022 he came back with another project, iv: talking to ghosts. Like a lot of us these days, A.D. Carson is struggling to make sense of where we are at as a country, and as a world. Or, in his words, "i won't call it 'a new normal.' there's nothing normal about it…i refuse to accept this current hell, & i don't believe in the concept of better hells." In that spirit, Carson really goes deep and gets extremely personal with his lyricism on this album. Carson has a really clear delivery with a smooth flow to it, and it's really interesting to how at some points you can pinpoint some underground Chicago emcees as influences, but then at other times you can hear the influence of the Carolinas and Georgia come through. Then, of course, at other times you get some spoken word delivery from Carson where it becomes a third thing that fits alongside everything else. You also get this balance in the production, where Carson brings in beats from marcus "truth" fitzgerald, vintage, ted coffey, and deiontrae Lawrence. They come from different angles to make a well-rounded album, where sometimes you get bit more of that bass-heavy Southern style, and other times you get a more introspective boom bap. Sometimes you might get some blues seeping in, other times you might get some '80s R&B informing the track. Whatever it is, you can be sure that Carson is stepping to the mic to provide some thoughtful commentary about the turbulent times we are living through. A.D. Carson has been carving out his own lane for a short while now, and iv: talking to ghosts is no exception. It's musically adventurous while still remaining accessible, with beautiful and thoughtful and timely poetry that really gets to the heart of the turmoil that a lot of people find themselves in these days.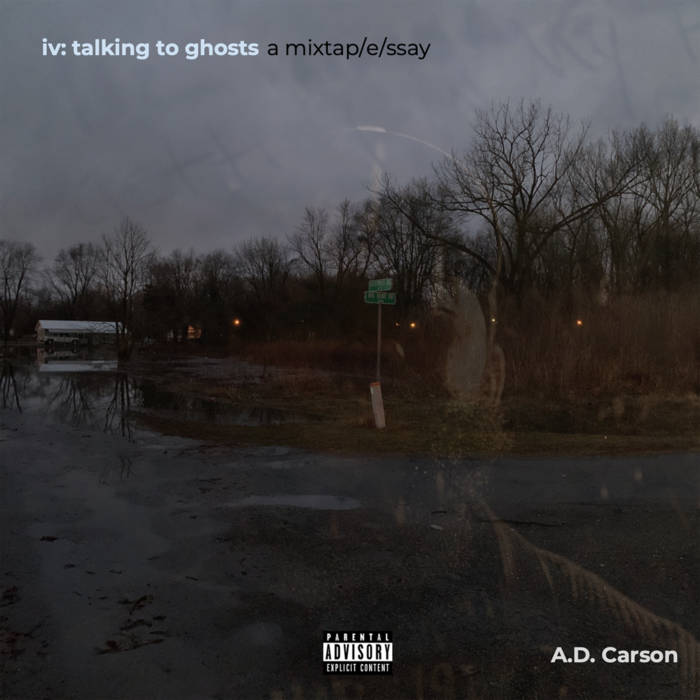 13. Claud Six – In Case We Shouldn't Make It/Just In Case We Make It – S/R
Claud Six is an emcee/producer from Portland, Oregon, who has been part of a million different groups over the years, such as Jellyfish Brigade, BCxLD, Hives Inquiry Squad, Shut-ins and the Colony, and R4PC4MP. In 2022, he gave us two companion albums, In Case We Shouldn't Make It, and Just in Case We Make It. As you might infer from the titles, these projects were Claud Six's attempts to process the trauma of the last few years in two major steps. In Case We Shouldn't Make It is the project to encapsulate the feelings of watching the news and feeling overwhelmed with the state of the world. Just in Case We Make It is the flip side of the coin, the album where the light comes through the cracks and we start making plans for a better tomorrow. Both albums are self-produced, intimate, emotionally vulnerable, and thoughtfully constructed. There's humor, heart, and hope that comes through on each song. Even though these are solo albums, in both cases Claud Six knows that one of the best solutions to fighting all of these issues is building community around you, so both volumes are chuck full of features as well. These are the perfect set of albums to listen to when you need to process your own feelings about the last few years we've lived through, and you need to know that you're not alone.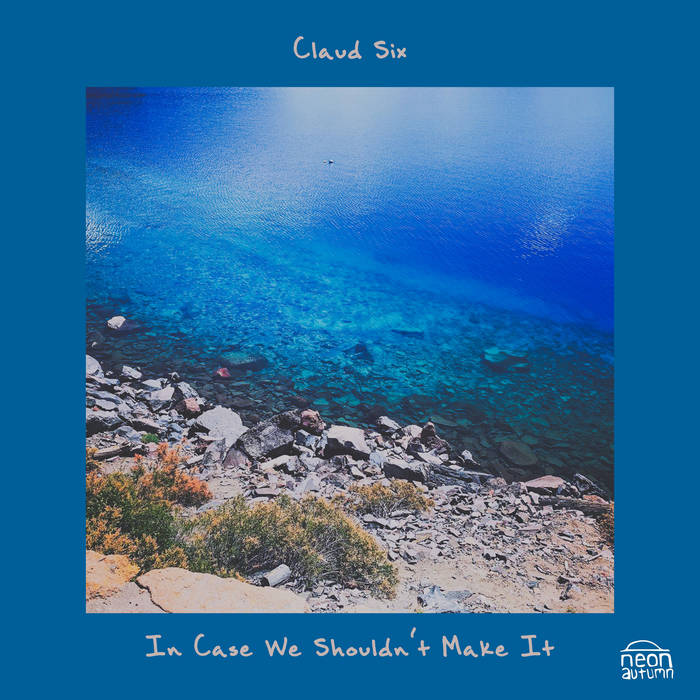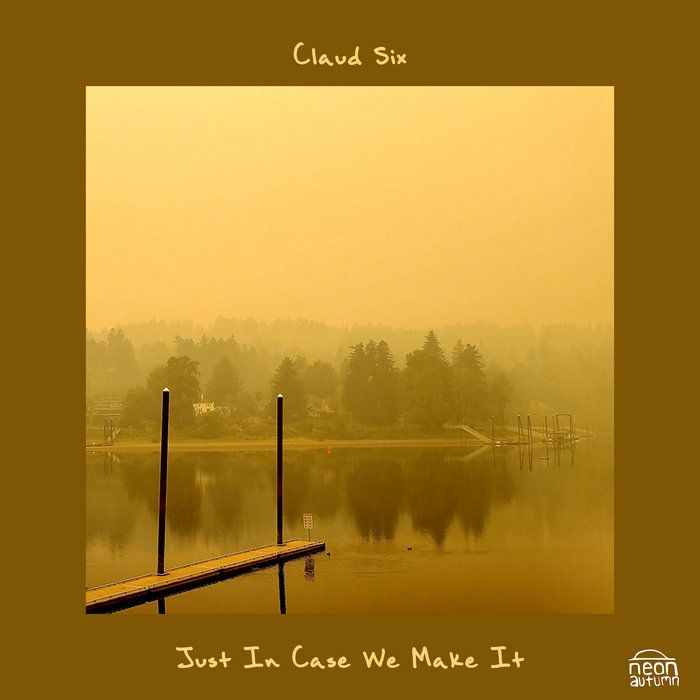 12. Joshua Virtue – RAMA – Why? Records
Joshua Virtue is a relatively new artist from Chicago, releasing their first album just back in 2019. Since that time, Virtue has worked a prolific pace and shown a lot of growth and an adventurous spirit that is afraid of some experimentation within hip hop, with projects like Jackie's House, Together, With Great Feeling, and Moon. On top of this, Virtue has also released two projects with Davis under the name UDABABY, and a few more with Ruby Watson under the name Free Snacks. When an artist like Virtue releases so many project in a short amount of time, as good as they all are, it can be a little difficult to clock the progress in real time. That is, until you get an ambitious standalone project like RAMA. In listening to this album, which Virtue wrote and produced, you can hear all of the lessons from experimentation on all of these other projects come together to give you the absolute best music from Virtue to date. The beats and rhythms are still dense and challenging, but there are also moments where the music lines up and the grooves are inviting and accessible for a second, almost mirroring the ways in which Virtue is writing about how tumultuous life can be as they explore Black and queer spaces in their lyricism, but how there is still space for joy when life gives you a moment of peace and happiness. To that end, RAMA is also Virtue's most personal album to date, really delving into the emotional journey that they've been on over the last few years, while also doing a great job of connecting all of the personal experiences to the larger historical and political picture of America. Virtue has also never sounded more confident on the mic while taking us on this journey, with a clear and direct delivery that puts weight on all of this lyricism. It's an album that is challenging, but then so rewarding, you just want to keep diving back in and uncovering all the musical and lyrical gems spread throughout. This is the album that Joshua Virtue has been working towards.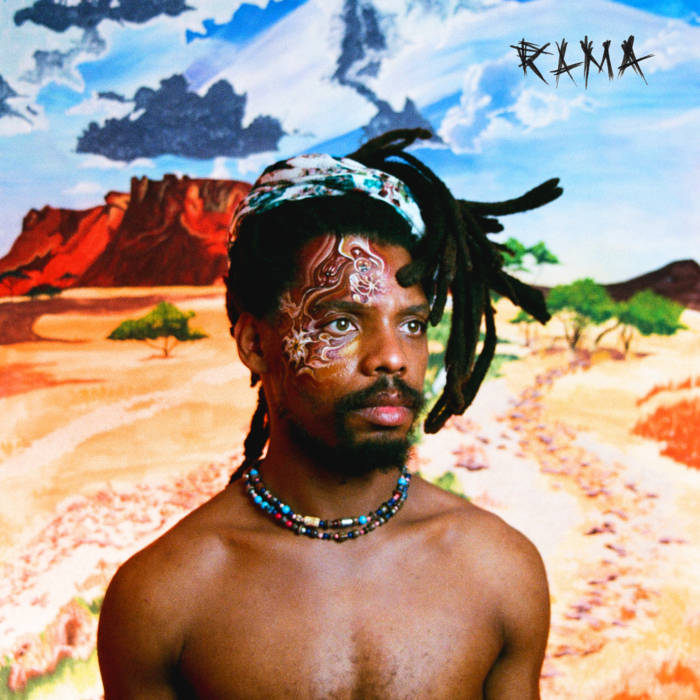 11. Cakes Da Killa – Svengali – Young Art Records
Cakes Da Killa is an artist originally from New Jersey but now based in Brooklyn. He's been releasing music for over a decade, most notably having a breakthrough in 2016 with the release of the LP Hedonism. Since that time, there have been some singles, guest spots, and he appeared on Netflix's Rhythm & Flow. In 2022, he came back with a new full-length album, Svengali. Even though it's been six years since Hedonism, you wouldn't know it once you press play on Svengali. Just like that, Cakes hasn't missed a beat, jumping right back into this mix of house and hip hop that all meets on the queer dance floor. Cakes is a skilled emcee and can come at you with a bunch of different flows, and he talk his shit with the best of them. He can also find all of these moments within the album to present a much more complex persona, getting into personal relationships, the music industry, dynamics within queer spaces, and making his way as a queer artist in traditionally hetero spaces. This is all part of Cakes own unique journey, and it's all contained within Svengali. There are more than a few moments where Cakes gets to let his charisma shine and guide you onto the dance floor where you can just lose yourself for a moment. There is also room to breath spread throughout, where Cakes can have a moment to reflect, look inward, and get intimate with the audience. In lesser hands, this would be a total momentum killer, but with Cakes, it's all part of the ebb and flow of the album and just allows listeners to connect to the project on a much deeper level. You have these moments where Cakes is the baddest bitch in the room, then a moment where Cakes can be vulnerable, but then Cakes can gather himself and turn the party up to the next level. Svengali took a while to get here, but it was more than worth the wait. It's incredibly fun and accessible, but then once you start to dig in, Cakes Da Kill reveals that there is so much more depth to the project. You get Cakes' whole self on this album, and that passion and vulnerability meets with one of the greatest performers working today.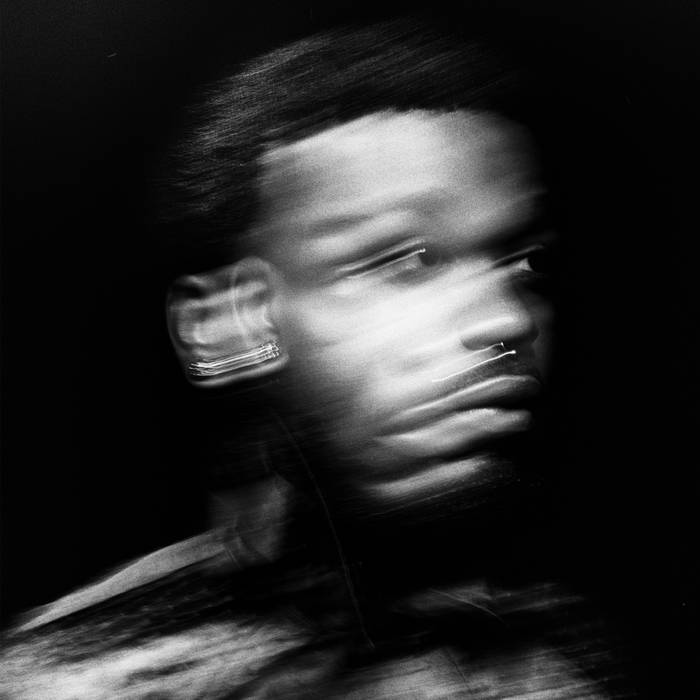 10. Nerves Baddington – micro/macro – S/R
In December of 2019, Birmingham trio Nerves Baddington opened for Qualifier at the Firehouse for Qualifier's 7" release party. Going into the show, Nerves Baddington encouraged everyone to come, announcing that it would be their last show for the foreseeable future, as emcee/producer Inkline was moving to Denver. Since that time, we got a couple of projects from Inkline, one solo and one collaborative with K1NG ELJAY. As it turned out, during this same time period, bassist/producer Kilgore Doubt went on a deep dive to hone his own production skills, emerging with a beat tape in November 2020. Fast forward to February 2022, and we not only finally got a new Nerves Baddinton release, we got an ambitious double album, micro and macro. For this project, the majority of the production duties are being helmed by Kilgore Doubt, with assists from drummer/producer Cam the Invisible Man and inkline, along with the lone outside collaborator, The Phasing Octopus. The sound of both micro and macro is dark and driven, with a lot of crisp drum beats and densely layered minor key sounds, giving the whole project this tense and nervous energy that gives way to excitement and aggressiveness as you stick with it. More than anything, they find just the right balance between the weird and experimental side of things and the accessible, funky side of things, allowing casual listeners to be drawn in before realizing that they are being sucked into this carefully crafted world of abstract beats and rhymes. Inkline is of course leading the way on the mic, with his raspy voice and lyricism that moves between the lived-in ups and downs of his life and his philosophical and political rhymes. As is the case with most Birmingham acts, Nerves Baddington don't just want to see themselves shine, so they brought in a whole slew of collaborators, including Black Plastique, LINNIL, MC Kano, Shaun Judah, DJ illanoiz, DJ AWHAT, GI Magus, Ichiban & adj., Phrasure, Nick Dire, Mane Rok, Joshua (of K.L.U.B. Monsta), Day Tripper, Fathom, Fleetwood Deville, K1NG ELJAY, Akil Pratt, and OZU8LACK. On most other projects, this would be way to many cooks in the kitchen, but these collaborations are spread across two albums, and more importantly, each contribution is made with purpose. Nerves Baddington know all of these artists and are familiar enough with what each one brings to the table, so each guest is put in a position to shine and elevate the track that they are joining on. With each addition, the picture of the hip hop dream world of micro and macro grows in your head and you get a greater idea of what it could be. As for the double album itself, we get yet another interesting layer as you put the two volumes together. That's because the two volumes pull apart as sort of funhouse mirror reflections of each other. One is not strictly a remix album of the other, but there are shared reference points lyrically and sonically that tie the two volumes together, but ultimately you end up in different places when you get to the end of each one. As a result, you can listen to them back to back and get the fully immersive experience, but you can also separate the two and listen to one at a time and focus your attention on one volume at a time and go deeper in that particular direction. micro and macro are a hell of a return for Nerves Baddington. It's an ambitious project, but it's also one that was pulled off with a lot of care and attention to detail. For a project this expansive, nothing is done without purpose and a clear sense of how it relates to the work of art as a whole. They put on for the Magic City, build community, and give you some really inventive and passionate hip hop in the process.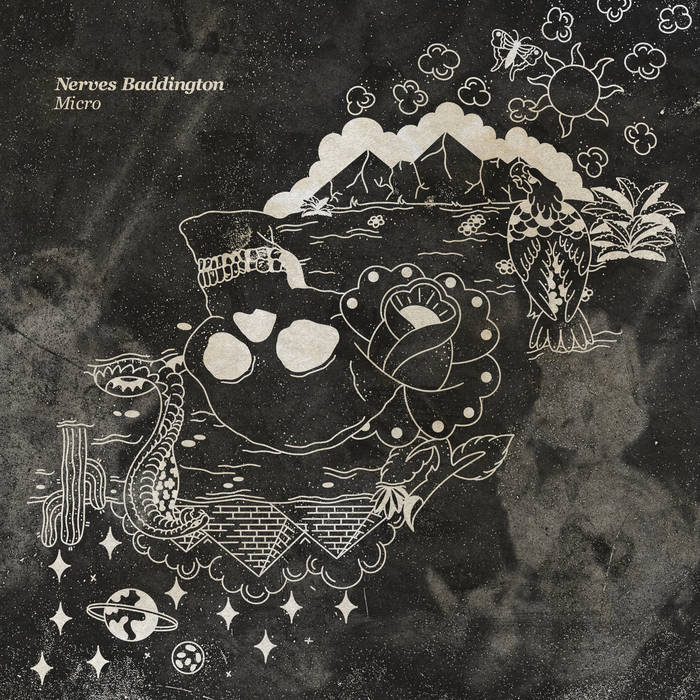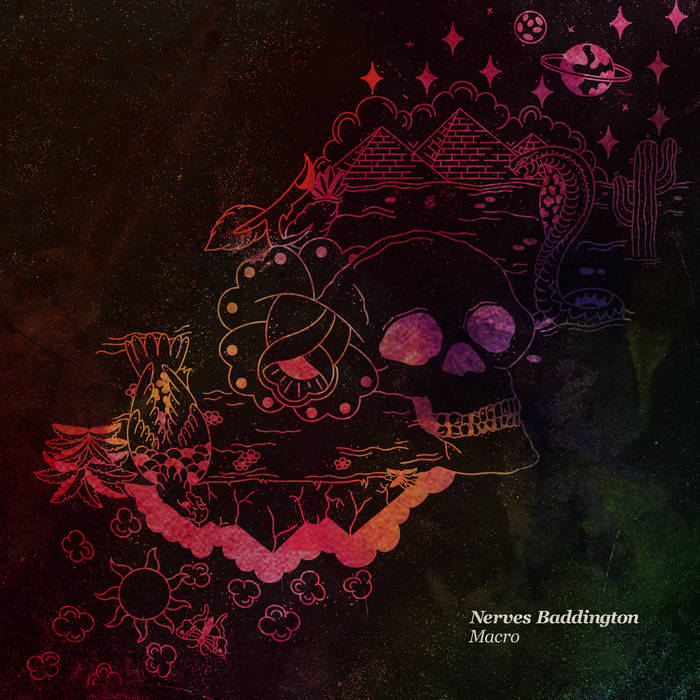 9. Short Fuze – The Painkiller Boutique – Uncommon Records
Short Fuze is an emcee from Chicago who has been working with Uncommon Nasa since 2010. They already had a few projects under their belts before they officially became Guillotine Crowns in 2020 with the release of their album, The First Stand. They released their latest album, Hills To Die On, just this past April. After all this, Short Fuze came back in the fall with a true solo album, The Painkiller Boutique. It's not often that an artist has been around as long as Short Fuze has can come out with an album like The Painkiller Boutique and make you feel like you're being introduced to them for the first time. That's because while Short Fuze long ago established himself as a dope emcee, he's never looked inward on a project and just put himself front and center in this way before. For the album, he's working with some familiar producers, such as Messiah Musik, Dr. Khil, Uncommon Nasa and Bloodmoney Perez. Together, they help create this dark and solemn soundscape, with midtempo underground beats that give Short Fuze a lot of space to just step to the mic and tell his stories. From the opening track, "Drowning in My Own Skin," where Fuze really opens up about how people perceived his physical appearance and his racial identity as a kid affected him, you know you're in for a different kind of album. This is a raw listening experience, and a lot of trauma and inner demons are explored, whether it be the shitty male role models in Fuze's house growing up, or just dealing with depression while trying to create a better world for his kid. As a result, this is an album that you really need to sit with and let everything sink and give it space to breath. If you can do that, it's more than worth taking the time. And even though this is a deeply personal album, Fuze brings in a few guests to turn the album into group therapy and let you know that you're not alone in this world, with verses from Uncommon Nasa, Defcee and Collasoul Structure from Jyroscope. Each one digs deep to match the level of personal confession that Fuze is bringing to the table. The idea of music as therapy isn't new, but that doesn't mean it isn't special when an artist drops an album like The Painkiller Boutique. Short Fuze finally got himself in the right place to confront a lot of different things in his life through hip hop, and we are all richer for it.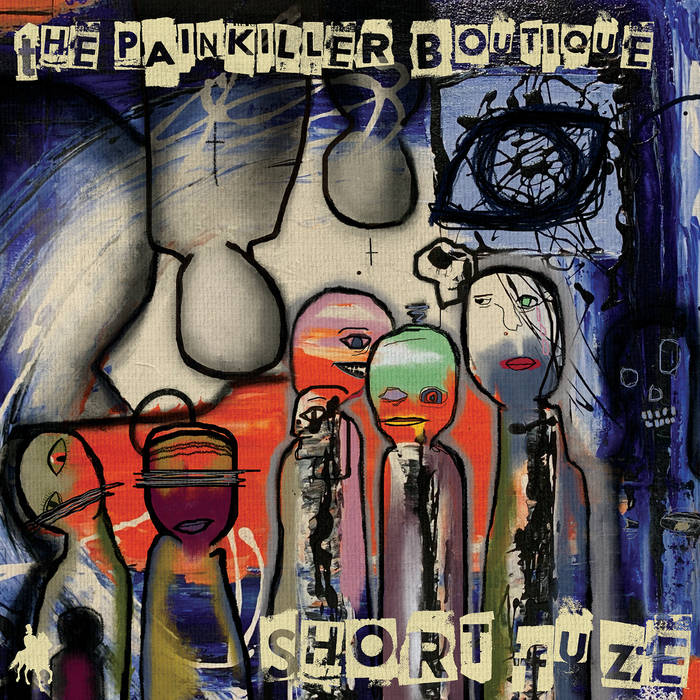 8. SB the Moor – In Babylon! – Ruby Yacht
There are few things more exciting than that moment when you realize that an artist has taken a major step and leveled up with their new project. That's exactly what California artist SB the Moor did with this album. I was about three songs in the first time I listened to In Babylon! when I said to myself, "This is incredible." Over the course of the album, SB is rhyming and singing and yelling and talking about the state of the world and their place in it as a Black non-binary musician. It sounds interesting enough on paper, but in less experienced hands, an album like this could easily have sounded really self-righteous and preachy. In SB The Moor's hands, this turns into a really heartfelt and creative plea to not just accept the world the way it is and how its currently crumbling, but to listen to those who might be different from you, learn from them, and then get up off your ass and do something. It helps that SB The Moor has been working for years and learning how to harness their energy in such a way that everything sounds exciting. You're never sure where their delivery on the mic is going, but you know it's going to be exciting, so you just end up hanging on every word. Musically, SB has found just as interesting a balance, moving from noise rap to hyphy to trap to underground hip hop to R&B and alt-folk over the course of the album, often combining many of these elements within one song to create a style that refuses to be boxed in. In Babylon! is unpredictable and exciting, yet SB always manages to reign everything in just enough so that nothing ever gets away from them. The messages are clear and heartfelt, delivered with substance and charisma, finding just the right balance between pop accessibility and experimental chaos. This is the album that SB The Moor has been building up to. It will keep you on your toes, inspire you, and then kick you in the ass. Then you'll immediately want to start over from the top to catch everything you missed the first time through.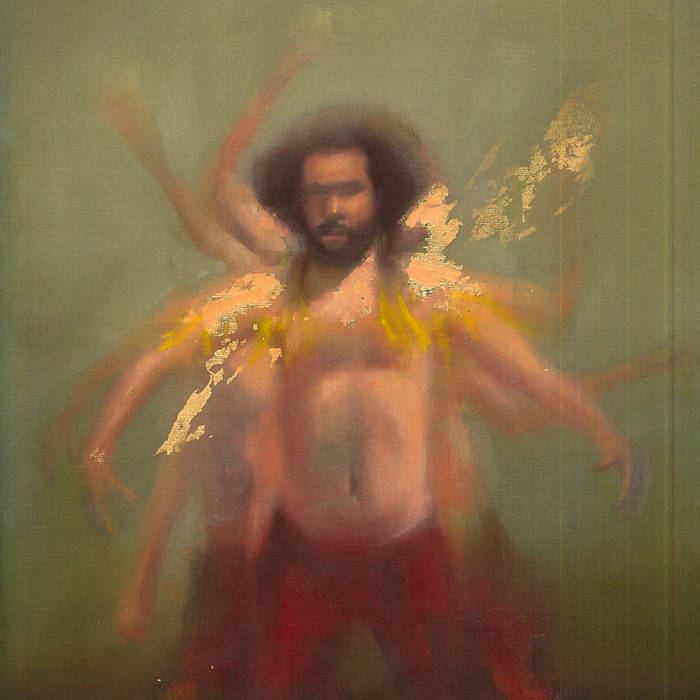 7. Sampa the Great – As Above So Below – Loma Vista
The Zambia-born, Botswana-raised, and Australia-based artist known as Sampa the Great took a giant step forward when she released her full-length album, The Return, on Ninja Tune in 2019. She returned in 2022 to release her sophomore album, As Above So Below. During the pandemic, Sampa the Great relocated home to Zambia. As you might imagine, this inspired her to connect with her roots and her younger self, and to think about how the music and the culture that she grew up around informed who she is today. The next challenge became how to communicate all of this through her music. To make this album, Sampa reached out to South African artists Rochelle Nembhard and Imraan Christian to help her realize her vision. To begin and end the album, Sampa includes spoken word pieces recited in Bemba, the language native to her part of Zambia. In between, Sampa is bringing you music inspired by the Zamrock she grew up around but is then pushing it forward into the modern day and making it her own by infusing it with the hip hop and R&B that she's become known for. Throughout the album, she is exploring not only her own roots, but what it means to be a global citizen who has lived abroad and toured around the world when you are African. She's also exploring what it means to a be an African woman, specifically, and how that identity has shaped her as she's forged this path as a musician. As she is doing all of this with precision, clarity, and charisma, she's also putting together a roster of guest musicians that includes Denzel Curry, Chef 187, Mwanje, Tio Nason, Joey Bada$$, W.I.T.C.H., James Sakala, Kojey Radical, and Angelique Kidjo. Each guest is used with purpose, and they all help create this flow of dialogue from Africa moving outward, each bringing a different perspective to the table. The only thing that might come as a surprise to those who spent time with The Return is that there is a lack of bangers on comparison, but the flipside is that Sampa is giving you a really subtle and nuanced and complicated album with a lot of intellectual and emotional content that will require multiple listens before you even start to comprehend what a big statement this album is. As Above So Below is a statement album, but it's not a statement that is shouted. It's a slow-building crescendo of an album, one that is musically adventurous while also remaining soulful and deeply personal. It's ambitious and it makes some big statements, but it's also just an honest conversation that Sampa is trying to have with the world, and she's got the ball rolling with this album.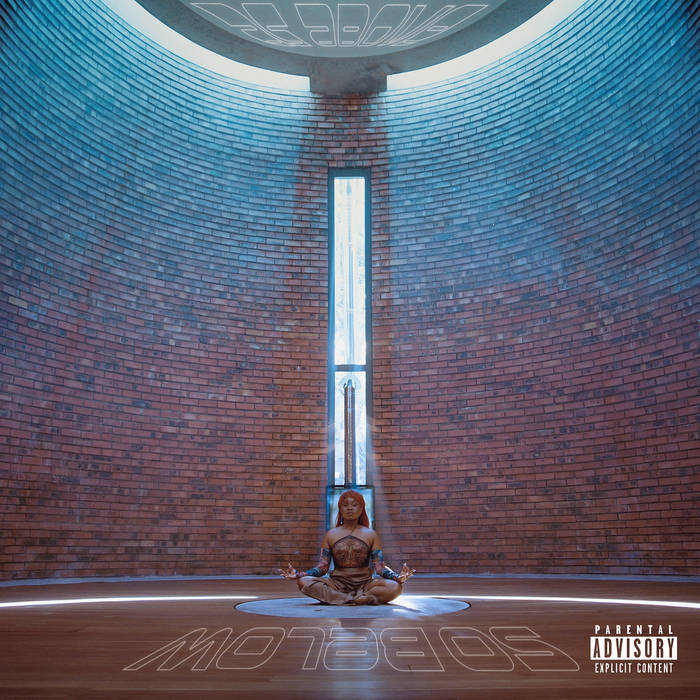 6. Jermiside & The Expert – The Overview Effect – Rucksack Records
Jermiside is an artist originally from Cincinnati, but now based in Atlanta. While he's dropped some guest verses and was part of Lessondary's 2020 album, it had been five years since his last solo release, A Moment Between Places. In 2022, he came back to drop an album done in collaboration with Irish producer The Expert, The Overview Effect. The Expert has been around just as long as Jermiside, though American hip hop fans might not have been up on his early work with Messiah J. He really established himself as a solo artist on the international scene with his 2015 release, Dynamic Drift, and then really elevated things with his 2019 release on Cold Busted, Excursions. If you're just now catching up, no worries, because The Overview Effect is such a rich text, you'll quickly see why Jermiside decided to work with him. The beats on this album have a heavy dose of psychedelic '60s influence to them, but then filtering that style of music through an early '90s East Coast boom bap lens. The two main reference points that The Expert and Jermiside had when making this album were What's Going On and Edan's Beauty & The Beat. That is to say that they wanted to make an album that married the musical experimentation of late '60s/early '70s psychedelia, socially conscious messaging, and the edge and crisp rhythmic work and sharp lyricism of the hip hop artists that they came up on. This is all well and good but putting it all into practice in another thing completely. The good news here is that Jermiside and The Expert have amazing chemistry together, and as you listen to The Overview Effect, you can really get a sense for how they both pushed each other to deliver their best work to date. The production is fantastic, where The Expert is able to craft these gorgeous beats with all sorts of complex layers to them that give you this really lush soundscape, but it never feels too busy. There's always something just a little unexpected, but he also knows that he needs to keep things balanced and crisp so that everything will blend with Jermiside on the mic. He also finds just the right moments to slip in some vocal clips that highlight some key concepts that Jermiside has been rhyming about, and each time it's just the right clip at just the right length. It's that kind of veteran savvy that makes these two work so well together. It's been a minute since we had a full-length project like this with Jermiside, and if you're going to take the time in between projects, you need to come back with something substantial, and Jermiside certainly put in the work with this one. Over the course of the album, Jermiside is tackling subject matter like race, class, capitalism, crime, government, ecology, masculinity, and so forth, often weaving all of these issues together and finding some crucial points of overlap. More importantly, he's doing so with some beautiful poetry, layered lyricism, and honest personal narratives that really help you get some first-person perspective on how a lot of these issues are affecting people without sounding too preachy or corny. It's a really heartfelt and thoughtful performance from Jermiside, who is giving more of himself than he ever has on the mic before. The Overview Effect is ambitious, yet completely accessible and inviting. Both artists have delivered great hip hop before, but together they've pushed each other to reach that next level.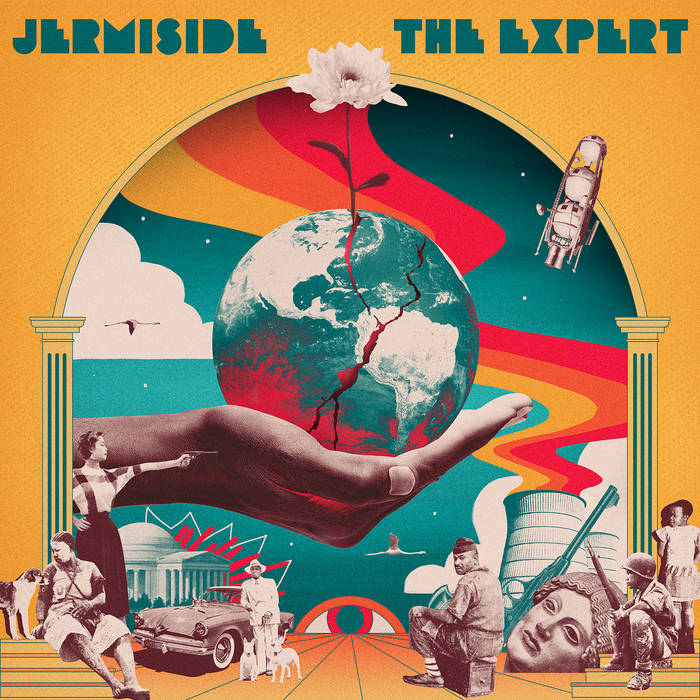 5. Sudan Archives – Natural Brown Prom Queen – Stones Throw
Los Angeles musician Sudan Archives made her debut on Stones Throw five years ago. After a couple of EPs, she dropped her first full-length, Athena, in 2019. In 2022, She came back with her sophomore album, Natural Brown Prom Queen. There is sometimes talk of a sophomore slump after an artist has some breakthrough success with their debut album, and with good reason. After you spend all of this time pouring your heart and soul and all these years of experience into an album, how are you supposed to bounce back and give us something that is as good as the original, but also not the same and hopefully slightly better? Fortunately for all of us, Sudan Archives has avoided falling into any sort of sophomore slump with Natural Brown Prom Queen. For one, in the three years since Athena, it quickly becomes clear that Sudan Archives didn't rest on her laurels. She continued to hone her skills as a producer, as a songwriter, as a vocalist, and as a violinist, as every single aspect of her music seems to have leveled up since we last heard from her. Her creativity in combining different genres like hip hop, dance, soul, R&B, and Afropop while telling her own personal narrative is second to none. There is the catchy pop of the single "Selfish Soul," which sounds fun and will stick in your head, but also delivers on complex emotional and intellectual content as Sudan Archives discusses issues like identity politics of Black women's hair. It's an album that takes us on a real journey from start to finish, stopping along the way to give us tracks like the confrontational neo-soul of "Ciara," the acid jazz of "Loyal," or the hard hitting trap beat on "OMG BRITT." There are a few keys to making all of this work. One is that Sudan Archives is a talented lyricist who has become really adept at weaving between her own personal journey and big picture issues without making obvious "message" songs. Another is that she has really come into her own as a producer and she's clearly learned how to take all of these different influences and weave them together. Finally, she's also found a way to blend her skills as a violinist into the music without it feeling like a novelty, which is no easy task. Natural Brown Prom Queen is quite the sophomore success.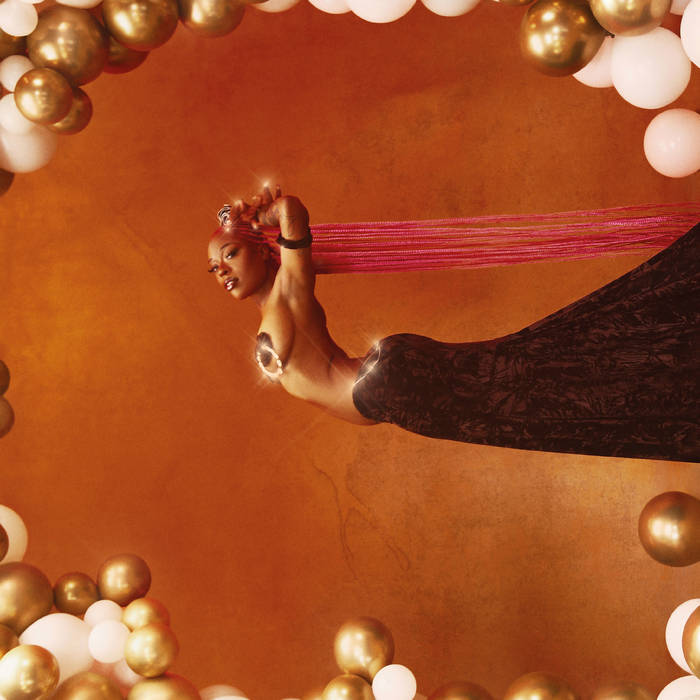 4. Open Mike Eagle – a tape called component system with the auto reverse – Auto Reverse Records
Open Mike Eagle had one of the strongest runs in all of hip hop over the course of the 2010s, culminating in two standout albums, 2017's Brick Body Kids Still Daydream, and then 2020's Anime, Trauma and Divorce. Especially coming on the heels of his most personal album to date, everyone had been wondering where he goes from there. The answer came in the form of a new full-length album in 2022, a tape called component system with the auto reverse. In Eagle's case, the answer to this question about following up such a personal album was that you go in a completely different direction that is more outwardly focused. For component system, he's literally taking things back to the time when he was first falling in love with hip hop, taping stuff off of the radio and making mixtapes for friends. In fact, the name of the album actually comes from an old tape that Eagle made. What this means in a more practical sense is that this is Open Mike Eagle's most straight ahead rap album in years, with a particular aesthetic choice made to keep things sounding like the whole thing was recorded off of the stereo in your family's living room back in the day. To make this happen, Eagle enlisted the help of producers Child Actor, Kuest1, Quelle Chris, Diamond D, Madlib, and Illingsworth. Because of this particular choice to make the album sound this way, we also have to pay respect to Kenny Seagal for mixing the album and Daddy Kev for mastering this unique project. There are a few guests on the album, but Video Dave and still rift show up multiple times, giving the album just enough of a posse feel to it, and all three have different styles that complement each other really naturally and just make the album that much more fun to listen to. And while Eagle is not getting as vulnerable as on previous projects, he still finds room to forge that emotional connection as he dissects hip hop culture, such as on tracks like "for DOOM," and "peak pandemic raps." We also get Eagle's sense of humor coming through again and again, poking fun of himself and others with tracks like "I retired and then I changed my mind." Perhaps what drives the feeling of this album home more than anything, though, are the handful of times when Eagle is playing segments of his tape, and giving you just a taste of what it meant to have locally produced radio shows that let you see not just what was happening in hip hop, but what was happening in your city. In lesser hands, an album like a tape called component system with the auto reverse could have just been some silly fun, or worse, an album full of dinosaur raps about how hip hop used to be real. Fortunately, this project was put together by one of the most thoughtful and inventive voices in hip hop. Open Mike Eagle instead gave us a really compassionate look at hip hop culture and also the value of the mediums in which people of a certain generation fell in love with it.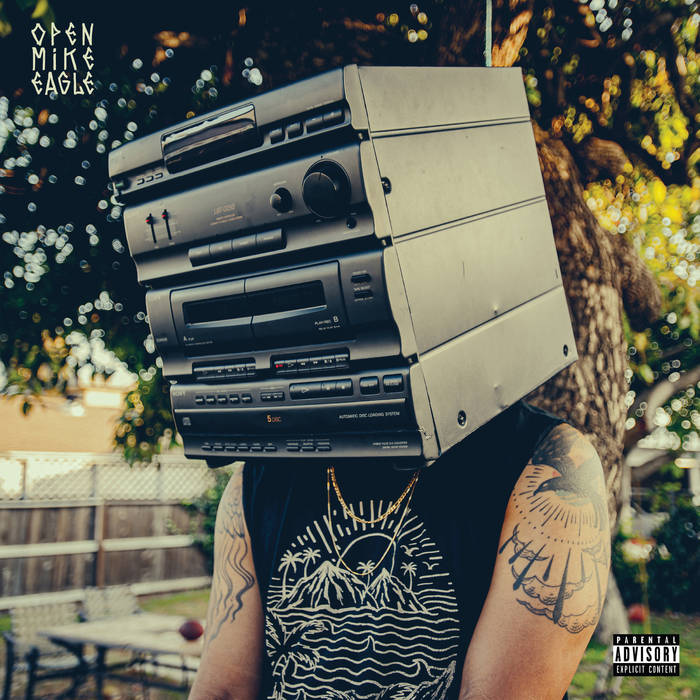 3. Backxwash – HIS HAPPINESS SHALL COME FIRST EVEN THOUGH WE ARE SUFFERING – S/R
Backxwash is an artist based in Montreal who took the music world by storm with her 2020 debut album, God Has Nothing To Do With This Leave Him Out Of It, which went on to win the Polaris Prize. This is an accomplishment for any Canadian artist, but to do so for a self-released debut album is quite the feat. She then followed up that album in 2021 with I LIE HERE BURIED WITH MY RINGS AND MY DRESSES. In 2022, to complete the trilogy, Backxwash gave us her third album, HIS HAPPINESS SHALL COME FIRST EVEN THOUGH WE ARE SUFFERING. The idea behind this trilogy of album is that each album is an autobiographical volume, with each one going back further than the previous volume. That means that for HHSCFETWAS, we are going back to the days of Backxwash's youth, and sometimes even prior to her birth, to get to the roots of some of these issues that have shaped her life for better and for worse. Now, in case you are new to Backxwash, there are a few important details to her life that shape the music and the narrative of the album, which are that she is a trans woman who was born in Zambia before moving to Canada to go to school. I don't bring this up to "other" Backxwash, but to help listeners understand the perspective on the album, which is dealing with a lot of trauma brought on by a combination of homophobia, transphobia and religious hypocrisy, and how they often inform each other. To make this album, Backxwash is producing everything herself, with some assists in live instrumentation at different spots by Michael Go on guitar, Vaelastrasz on organ, Morgan-Paige on vocals and piano, Katie from Pupil Slicer on guitar and vocals, and guest vocals from Censored Dialogue, Sadistik, and Ghais Guevara. They are all used in service of Backxwash's vision, though, which is very clear on this project. She's laying down more of the heavy metal and industrial-informed noise rap sound that was established on the first two albums, but with more room for nuance and a variety of tone to the individual songs. Backxwash is also as confident as ever on the mic, switching between moments of screaming catharsis and confident rapping, often blurring the line between the two. So yes, there is plenty of aggression to the album as Backxwash works through the anger and confusion and everything else that comes from being made to feel different and even "wrong," but in completing this trilogy, there is also a sense of strength and defiance that comes through on this album as well. It's as if by going back to her youth and beyond, Backxwash is able to finally clearly communicate how these institutions are wrong and used to control people and hold them back from being their true and best selves. In doing this, Backxwash is able to end the album on this peaceful and triumphant note that is incredibly powerful and moving. HIS HAPPINESS SHALL COME FIRST EVEN THOUGH WE ARE SUFFERING is an incredible third album from Backxwash, and an excellent note to end this autobiographical trilogy on. It doesn't peter out or just echo the first two volumes, it rounds out everything both musically and lyrically, going deep to the root of a lot of the issues that have been addressed and creating some truly unique music in the process.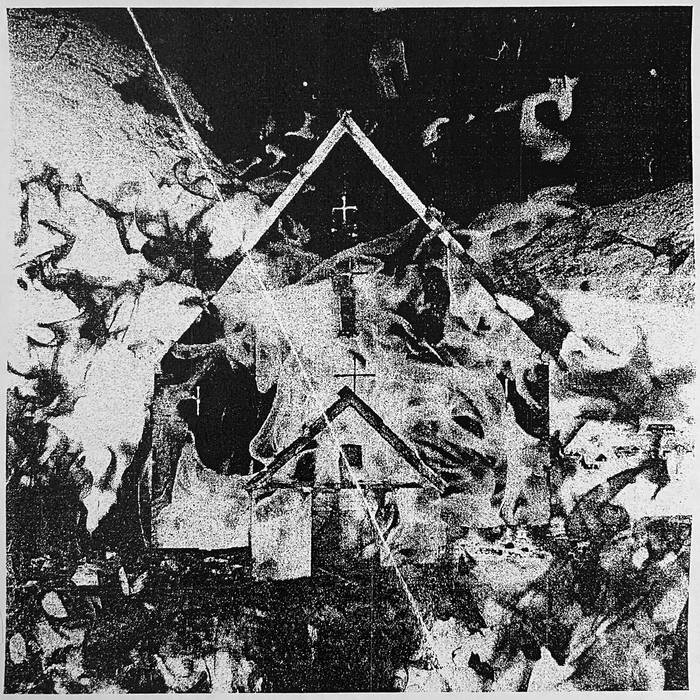 2. Psalm One x Custom Made – Bigg Perrm – Filthē Analects Record Company
Psalm One is an artist originally from Chicago but based in the Twin Cities these days. She's been around for a minute, making her debut in the mid-'00s before hitting her stride in the 2010s with solo albums like P.O.L.Y. and rocking with her group, Rapperchicks. In 2020, Psalm One and Angel Davanport of Rapperchicks reformed as a duo, Big $ilky, and they have released three EPs to date. After all that, it was time for Psalm One to come back with a new solo album, this time teaming up with producer Custom Made to deliver Bigg Perrm. Going into this album, Psalm One was partly inspired by the life of Madame C.J. Walker, the famous Black entrepreneur who went into the hair care business to become the first woman to become a millionaire in the U.S. While this is not strictly a concept album, Psalm One is discussing issues such as Black support, Black entrepreneurship, and patriarchal independence across the course of these songs. To round out the album and to push it to the next level, she is also putting a great deal of herself into the album, bringing into discussion issues like queer acceptance, mental health, consent, and the independent hip hop industry. Custom Made is a producer from Chicago who has provided beats for the Big $ilky EPs, along with working with artists like Mickey Factz, Johnny Gunnz, and IAMGAWD. For this project, Custom is providing just the right mix of laid back beats and bangers, usually landing somewhere in between, where the tempo is slower but there is an edge to musical soundscape. This fits Psalm One to a tee, who can hit you with a million different flows, and she while she can talk shit for days, she is also just as comfortable leading some frank discussions about sexuality and consent or navigating independent music spaces as both an artist and a businesswoman. This is all to say that Psalm One has once again delivered an album that is emotionally complex, lyrically intelligent, and densely layered, all while also just coming hard with some hip hop that will make you want to turn your stereo up. Psalm One has been one of the best to pick up a mic for a while now, and Bigg Perrm is just the natural continuation of everything she's been building on over the last couple of years. She found an excellent collaborator in Custom Made, and together they have delivered one of the most challenging and rewarding albums of the year.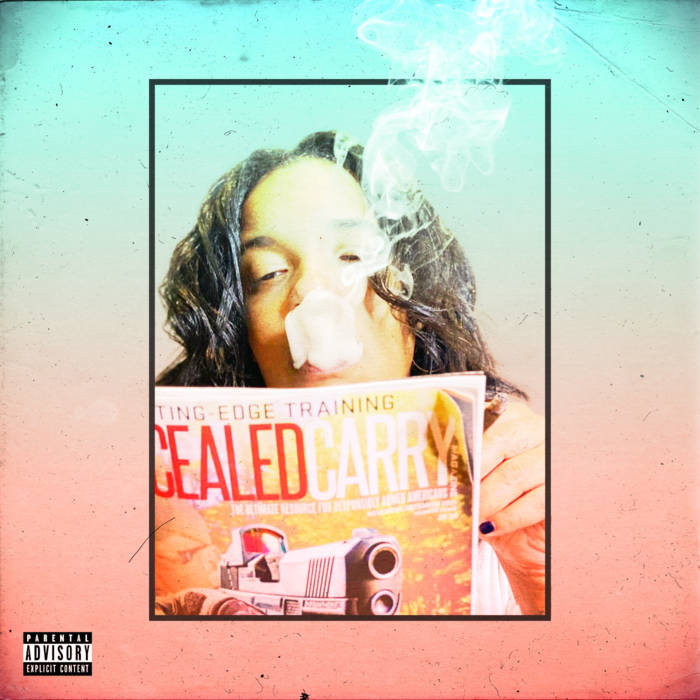 1. Linqua Franqa – Bellringer – Ernest Jenning Record Company
Athens, Georgia artist Linqua Franqa made a splash when they released their debut album, Model Minority, in 2018. Since that time, there have been a lot of changes in Franqa's life, from launching a music and politics podcast with Dope KNife called Waiting on Reparations, going to grad school, working as county commissioner, giving birth, and coming out. This all left us to wonder when Franqa would finally find time to release a proper sophomore album. In 2022, that wait was finally over when Linqua Franqa released Bellringer. There are few things as exciting for a music fan than being able to witness an artist you like level up in real time. One listen to Bellringer, and I knew I was in for something special. Of course, it doesn't hurt that Franqa had an excellent foundation to build upon, but everything on Bellringer takes what Franqa had already done and just makes it better in every conceivable way. One of the ways in which the album is able to succeed is that Franqa is self-producing the album along with close collaborators Reindeer Games and Joel Hatstat, along with some spot production assistance from Wesdaruler, Stimulator Jones, and Jeff Rosenstock. It's a creative space that allows for some different voices to push the music in a few different directions, but it keeps the music grounded in a style that fits Linqua Franqa at all times. There are tracks that will make your ears perk up because you haven't heard Franqa go in that direction before, but after a little while, you see how they make each style their own. That means that you get this through line that helps bring together indie-pop, neo-soul, bass-heavy Southern hip hop, and avantgarde underground hip hop, with each track expanding upon Linqua Franqa's sonic universe without ever sounding detached. Of course, it helps when you have a dynamic performer such as Franqa on the mic to bring everything together. Franqa was already quite the performer and lyricist when Model Minority dropped, but again, everything about Bellringer is just leveled up. That means that, yes, you get some great shit talking and playfulness, but also get a full range of topics and emotions where Franqa goes really deep and opens up about some really personal subject matter. It can range from the queer-femme celebration of "Oh Fxck!" (which features Of Montreal and Pip the Pansy) to the painfully honest discussion about the extreme pushback faced as a local political figure on "Sometimes I Hate This Town," to the raw emotion and fear about bringing a child into the planet on "13 Weeks," to the labor-organizing anthem, "Wurk." Not only is Franqa tackling all of this subject material and doing it thoughtfully and honestly, they are pairing it with this great production and delivering fantastic hooks that will stick in your head for days and make you want to pump your fist and sing along. We've known that Linqua Franqa was an exceptional talent for a few years now, but we didn't necessarily know just how big of a jump was going to come with the sophomore album. Bellringer is personal, political, experimental, challenging, adventurous, and playful. It is also just a damn good hip hop album from start to finish.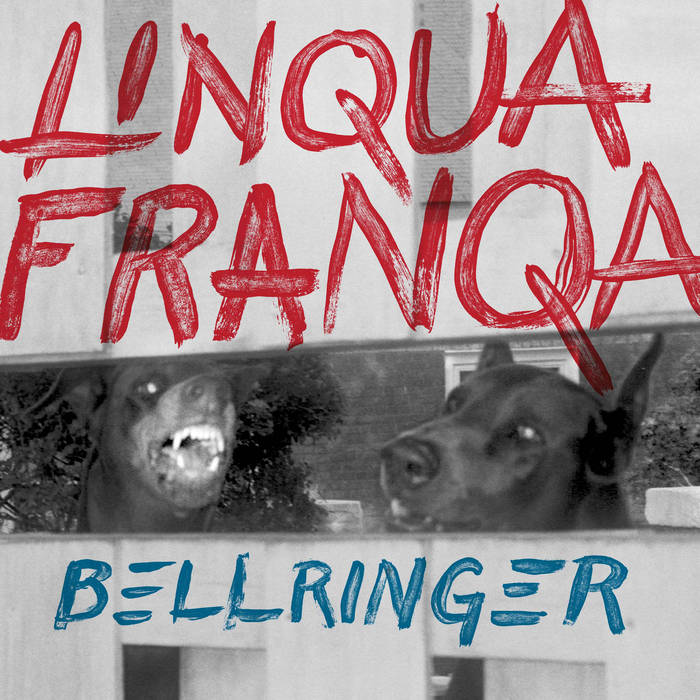 Previous: Moka Only - Martian XMAS 2022
Next: MC Pauze - Through Time