Ruby Wood - Sincerely
Written by Chi Chi Thalken on August 31, 2023
Ruby Wood is an artist from Huddersfield, UK who has spent most of the last decade as a vocalist with the Leeds group known as Sublime Motion Orchestra, as well as providing live and guest vocals for acts like Bonobo and Nubiyan Twist. Now she is finally stepping out on her own as a solo artist, dropping her debut EP, Sincerely, on First Word Records.
To make the EP, Wood didn't try to completely reinvent herself, but instead just stripped everything down and made sure her voice as a singer and songwriter were front and center. Being part of larger ensembles can be fun and rewarding, but sometimes you just need to get back to basics and center yourself as an artist. To accomplish this, Wood worked with fellow Sublime Motion Orchestra member Chris Hargreaves, who helped her bounce musical ideas back and forth after Wood had sketched out most of the EP on her Native Instruments Machine. The result is a neo-soul EP that just down to the root of who Wood is as an artist, with just the right mix of jazz, soul, R&B, and hip hop. It's vulnerable, soulful, and confident at the same time. Wood might be stepping out as a solo artist and stripping down her sound, but she's been at this for a long time and her vocal tone and sense of melody are incredibly strong. Her songwriting is also fantastic, as she opens up about everything from personal relationships to becoming a mother to the power of music itself. It's not the type of EP that will blow you away with a single barn burner, but it will absolutely grow on you with its sophisticated musicianship and personal storytelling.
Sincerely is a great introduction to Ruby Wood as a solo artist. She sounds confident in taking this step of putting her voice as a singer and songwriter in the forefront, and she worked with people she knew and trusted to help her bring her vision to life. It's soulful and beautiful EP that grows on you with each listen.
| | |
| --- | --- |
| Title: | Ruby Wood - Sincerely |
| Label: | First Word Records |
| Year: | 2023 |
| Rating: | 8/10 |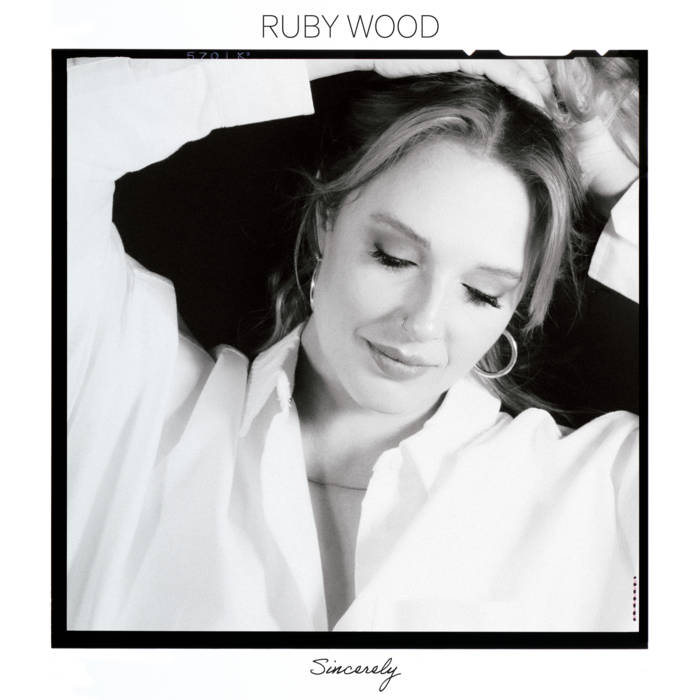 Previous: Annise Courtney & K1NG ELJAY - Roses [The EP]
Next: Ben Buck Beatbox - Back Burner '97