Top Twenty of 2021
Written by Chi Chi Thalken on December 16, 2021
Here we are at the end of another weird year. There were peaks and valleys and moments of sunshine and rainstorms, but throughout it all we had some brilliant hip hop to carry us to the other side. 2021 is going to be a tough year to decipher in a lot of different ways, but the world of independent hip hop did not stop turning out brilliant albums of all different styles from artists of all different walks of life. The following list is just the tip of the iceberg, so please don't just stop at these twenty albums. Now, without further delay:
20. Chris Conde – Engulfed in the Marvelous Decay – Fake Four
Chris Conde is an artist from San Antonio who has been making music for years, but only released their debut album in 2019 when they dropped Growing Up Gay. Conde came back in 2021 with a new full-length album, Engulfed in the Marvelous Decay. Sophomore albums are always a tricky endeavor, if only because you spend your whole life trying to make that first album, and so you put everything you've got into it, and then everyone expects you to turn right around and do it again, but make it better and different, but not too different. It's a tall order, and in Conde's case, it's even more exaggerated, since things like addiction and then getting on the path to sobriety, as well as coming out and becoming comfortable with identity and self-presentation all made that journey longer and more intense. The good news here is that in a way, it just means that Conde has more to get out of their system musically, and it shows here on Engulfed in the Marvelous Decay. On top of that, we also get to see Conde grow as a musician. There are tracks on the album produced by Lazerbeak, K Death of Moodie Black, Thirty Sixxxth, Mid-Air!, Nick Sandy, and Whatever Cecil, but there are also a handful of tracks produced by Conde as well, which helps bring the album into focus and tie all of the sounds together. Over the course of the album, we're getting a lot of different musical sides of Conde, from heavy metal to noise rap to post rock to folk rap, and everything in between. This might sound just a little strange on paper, but in the context of the album, everything flows together, and Conde's voice and lyrics always tie everything together. It's a thoughtful album with plenty of self-exploration about identity, past trauma, and continuing a path forward where Conde is comfortable in their own skin, but it's also an album with one eye turned out at society, calling everyone out on their shit, like the racism and homophobia that Conde has faced over the years, but also acknowledging the collective trauma that we've all been living through over the past year and half. To add to all of this, there's an extra level of confidence coming through with Conde's voice, both as a rapper, but also as a vocalist, bringing to this album this new dimension where stretches of it are carried by Conde's harmonized vocals. Sophomore albums are a tough challenge, but it's one that Conde was ready for. They have only improved upon Growing Up Gay, becoming more comfortable with their voice, both literally and metaphorically. It's musically expansive without sounding too busy or scattered, and it's emotionally packed with smart and honest lyrics.
19. The Halluci Nation – One More Saturday Night – Radicalized Records
The Halluci Nation is the group consisting of Ottawa musicians 2oolman and Bear Witness, which you might recognize as two of the three members of A Tribe Called Red. After DJ NDN left the group in 2017 for health reasons, the other two members continued on under that name for the next couple of years. As they started to work on new projects, the two remaining members decided it was time for a rebranding to distinguish this new phase as a duo. Taking their name from the last A Tribe Called Red Album, they are now The Halluci Nation, who released their first album under this new name, One More Saturday Night. Sometimes a name change can be used for a completely different type of project with a whole new style to it, but in the case of The Halluci Nation, this is more about a new chapter in the same book. One More Saturday Night continues to build off of the powwow step that A Tribe Called Red revolutionized, where they mixed together traditional First Nations music with house and hip hop and EDM into a style of music that was entirely their own. On this album, you're absolutely getting some bangers that will make you want to turn up the music and dance as 2oolman and Bear Witness subtly mix in the music and audio clips celebrates their culture and educates their listeners. There are also some pleasant surprises along the way, whether it be the inclusion of a new dance remix of Keith Secola's folk-rock anthem "NDN Kars," or the slow jam "Stay" featuring native emcee Antoine Edwards from Omaha. One More Saturday Night is a great next step for 2oolman and Bear Witness as The Halluci Nation. It's not a crazy left turn with the name change, it's just a further refinement and expansion upon what they've been building upon over the last fifteen years. It's an album that absolutely bangs, but also rewards with musical and emotional and cultural depth that will have you coming back to discover something new with each listen.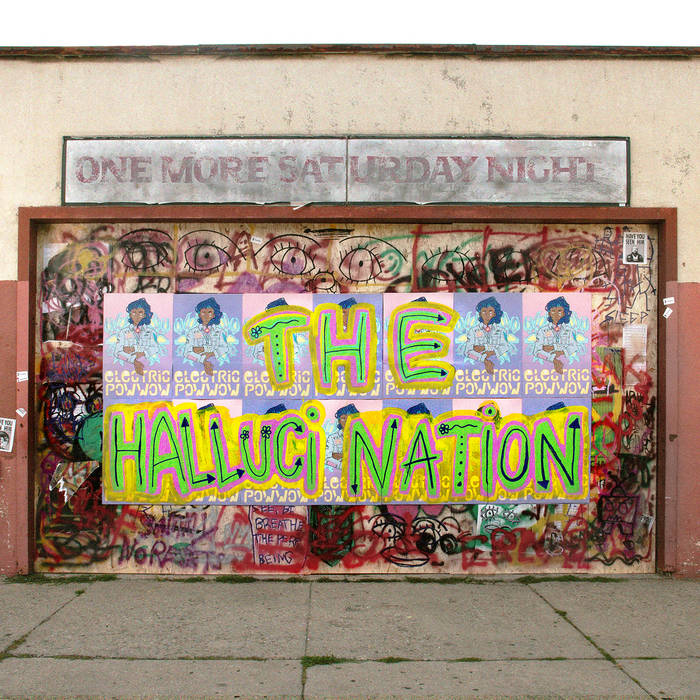 18. Injury Reserve – By The Time I Get To Phoenix – S/R
Injury Reserve is a group out of Tempe that formed in 2013. They dropped a couple of mix tapes and an EP before finally releasing their self-titled debut full-length album in 2019. While that album was well-received and marked a huge step forward for the group, they suffered a devastating blow when member Stepa J. Groggs passed away at age 32 in 2020. For a second, the future of the group seemed up in the air, but the other two members, Ritchie With a T and Parker Corey, regrouped and decided the best way to honor their friend and bandmate was to keep making music. The resulting LP, By the Time I Get to Phoenix, is an incredibly complex work of art that serves as a goodbye to one group member but also points in a new direction forward. One of the things that made Injury Reserve's first album so exciting to listen to was the way in which they were able to walk that line between being weird and experimental and pop friendly. Going into their follow up album, especially after losing a member like Groggs, it was hard to guess what direction they might go in. Would they chase the success and move further in the pop direction? Would they continue to try to find that balance? Well, it doesn't take long once you press play on BTTIGTP to understand that Injury Reserve has said goodbye to any semblance of pop structure to their sound on this album. To put it bluntly, this album is wild. Not just from track to track, but within each song, you never know what direction it might go. It might get noisy and distorted and confrontational, it might get really minimal and intimate, or it might rust ride a beat for a moment while Injury Reserve get on the mic and bounce between some philosophical or abstract rhymes and some deeply personal or political rhymes. As you might guess, there is a lot of processing of grief in their lyrics, and they get pretty raw from time to time. Again, everything is on the table. By the Time I Get to Phoenix is a bold next step for Injury Reserve. It doesn't spoon feed you a damn thing. Instead, they decided to throw the rule book away and just make the weird hip hop that reflected where they were at after this wild journey since their last album.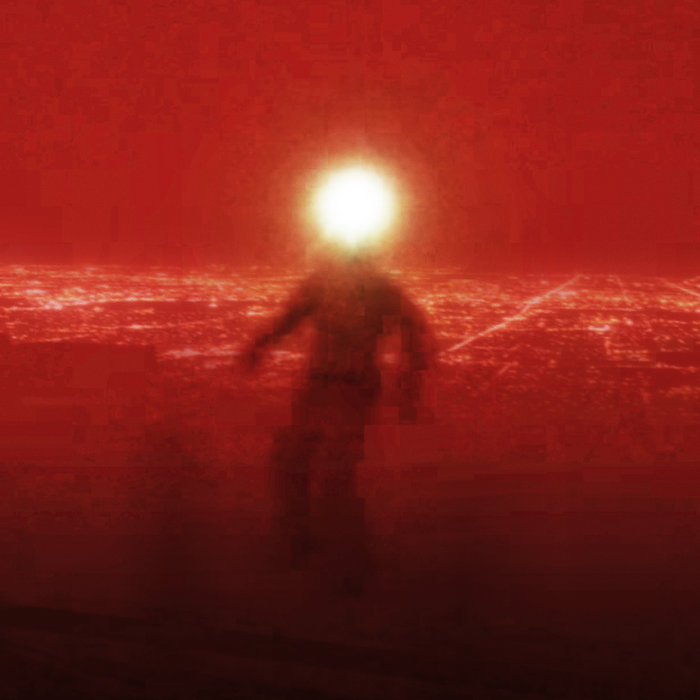 17. Gavlyn & DJ Hoppa – Say Less, Love More – Broken Complex
Gavlyn is an emcee from the San Fernando Valley in California who has actually been at this for a minute, with her first release coming over a decade ago. Along the way, she found a musical partner in DJ Hoppa, releasing albums together in 2016 and 2018. They continued to build on that foundation with their latest full-length album, Say Less, Love More. From the minute you press play, Gavlyn and Hoppa are taking you on a journey of discovery of the self. Over these warm, West Coast modern R&B beats, Gavlyn is opening up and getting personal about her own journey of healing and self-discovery. The album is also carefully sequenced in such a way that this journey eventually turns outward, as Gavlyn takes the time to reach out to some friends and fans and anyone else that might need to hear the words that she needed to hear not that long ago. Where the album gets really special is that this isn't just a feel good album in this one way. Hoppa's production is such that it gives plenty of space and has an intimate feel that it matches the lyricism of the album, but it's also going to sound really great coming through your car stereo as the bass and drums just envelop you. On top of all this, Gavlyn has bars and is incredibly technically proficient on the mic as well, coming at you with several different flows, all delivered with precision as she speaks to all of these deep personal truths. Say Less, Love More is an incredible album from Gavlyn and DJ Hoppa that shows continued growth over the course of their musical partnership. They have great chemistry together, and they dug deep to create an album that absolutely bumps, but then comes at you with all this deep personal lyrical connection that will have you in your feelings and hopefully encourage some growth.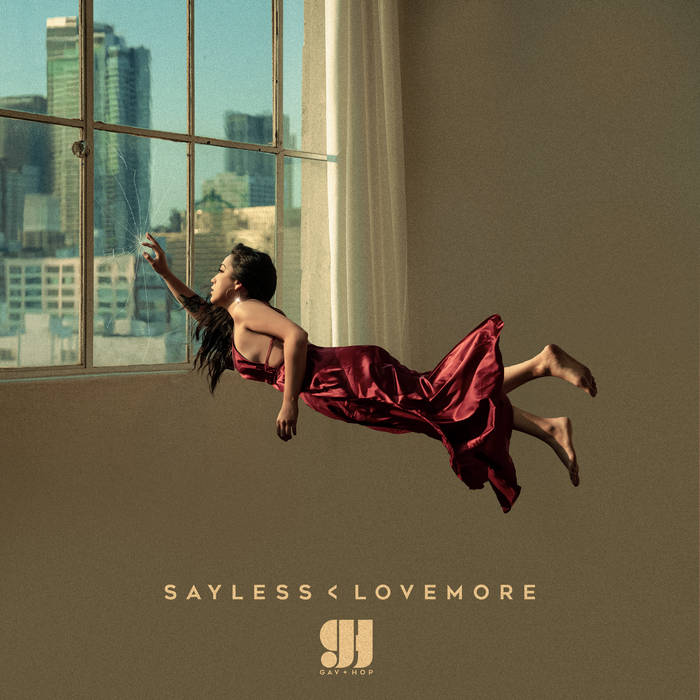 16. Jamael Dean – Primordial Waters – Stones Throw
Jamael Dean is a 22-year-old artist from Los Angeles who has made some noise in recent years, both as a solo artist and with his group The Afronauts. He made his debut on Stones Throw in 2019 with Black Spaces Tape, which introduced people to not just his jazz sides, but also his hip hop alter egos, producer Jasik and rapper Jira. In 2021, he finally dropped his ambitious debut full-length album, Primordial Waters. There are plenty of albums that can be described as "ambitious," but few approach the level of what Dean is attempting to do with his debut album as a 22-year-old musician. First, he is essentially giving you a double album. The first ten tracks are a jazz-fusion album inspired by the creation story of the Yoruba people of West Africa. This would have been enough for most artists, but Dean then takes that source material and chops it up as the producer Jasik, gives you ten hip hop tracks, and then raps over them as the emcee Jira. On the jazz side of things, Dean is showing a lot of maturity in that he's clearly put in a lot of time to study his ancestry and his recent past to draw upon Yoruba spiritual songs, Alice Coltrane, and more contemporary L.A. artists who paved the way for him, and then finds a way to bring all of this together. The result is an album that is really gentle and soulful, with Dean's subtle touch on the electric piano providing the foundation for the music, and guest vocalist Sharada Shashidhar providing the X-factor with her soaring syllabic singing making you feel like you're floating above the album looking upon all the information that Dean has packed into his instrumental storytelling. The music is fleshed out with some incredible ensemble work and some really clever writing/arranging on Dean's behalf. When you get to the hip hop side of things, Dean gets to show a whole other side of himself, this time chopping up his own source material and making these beautiful downtempo beats that fall somewhere between J Dilla and Kenny Segal. They are incedibly warm and soulful and will just fill up your headphones or speakers. On the mic, he has this conversational style of rapping as he travels upon these philosophical and poetic lyrical journeys as he unpacks the original source material and brings into the present day. He then gives everything a personal edge as he puts this origin story in conversation with his own journey as a young Black man in Los Angeles.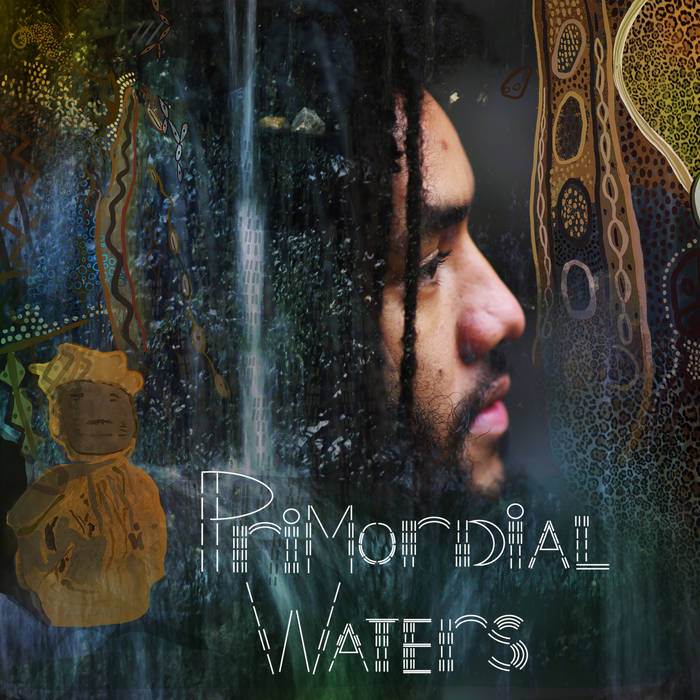 15. Eternia & Rel McCoy – FREE – S/R
Eternia is a Toronto emcee who released her last full-length album in 2010, At Last, done in collaboration with producer Moss. Since that time, her career has had its ups and downs, but she's made appearances over the years on other albums, such as Shad's Flying Colours and A Short Story About War, Apollo Brown's Grandeur, and Rel McCoy's A Different Crown. She also had some success with her 2016 single with Phoenix Pagliacci, "For This Life." She made her grand return with Rel McCoy as she drops her new full-length album, FREE. FREE opens with a short intro track with SHEAL, in which voices are cleverly layered in such a way to represent all the fear and doubt that can get into an artist's head. After this powerful intro, Eternia comes in hot on "From99," where it becomes clear that she is here to set the record straight and put everything down on the table – the good, the bad, and the ugly. Over the course of the album, Rel is crafting these beautiful soulful boom bap beats that have these great pockets to them, which is perfect for Eternia to hop on the mic and to commence with the storytelling. Eternia is getting into everything from her beginnings in the underground scene in New York in the late '90s to her dealings with health issues and personal relationships to the music industry and just plain artistic frustrations. She also talks about how she has found peace through faith, friends, and her relationship with Mr. Lif, who makes a couple of appearances on the album as well. Eternia is such an open book on this album, it's hard to not just get sucked in and feel like you're catching up with an old friend who has some stories to tell. What makes this really special, though, is that while Eternia is doing all of this, she's also reminding you that she is an emcee that has cut her teeth in some of the toughest scenes, and she's got the bars to prove it.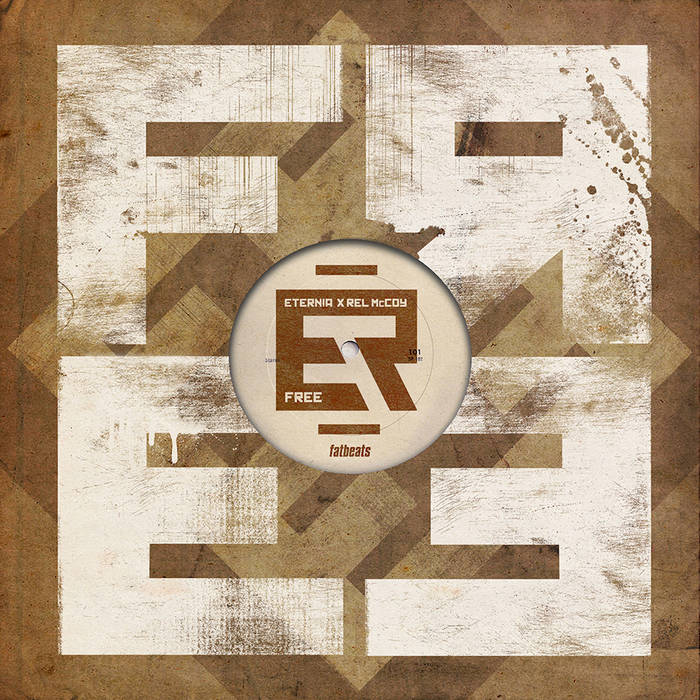 14. Armand Hammer & The Alchemist – Haram – Backwoodz Studioz
Armand Hammer is the duo of ELUCID and billy woods, two of New York's sharpest and most progressive artists over the last decade plus. 2020 was an especially busy year for the two, with each artist releasing different collaborative albums, but also with their Armand Hammer album, Shrines. For all they've accomplished, there was still more for them left to do, such as releasing their first album done in collaboration with one outside producer. The producer in question is none other than Los Angeles legend The Alchemist, who joined them to make Haram. For as accomplished and respected as The Alchemist is, it's still difficult to explain to someone who's never spent the time with his music what makes him special. That's because there's not one particular thing with him that you can point to – it's a lot of little things. His production is incredibly nuanced and always evolving to fit the project in question. In this particular case on Haram, he knows that with these two emcees, he can let a loop ride for an extended period while they talk their shit, but he can also come right back with a beat that's stopping on a dime every couple of seconds and changing direction and trust that woods and ELUCID can match him every step of the way. So it's not that The Alchemist is pushing Armand Hammer out of their comfort zone or delivering beats that they've never worked with before, it's more that they found a collaborator that is completely on their level and can bounce ideas off of match their vibe for an entire album. This is to say that listening to Haram doesn't feel like an entirely new direction for Armand Hammer, just an incredibly confident step forward on the path they've been on since they started this journey all those years ago. On the mic, the two emcees are as confident as ever, where they never seem to run out of incredibly smart observations and analysis of race, class, and American society. They hit you with their clear, deliberate flows that make sure you never miss a word as work your way through song after song that is meant to challenge you as a listener.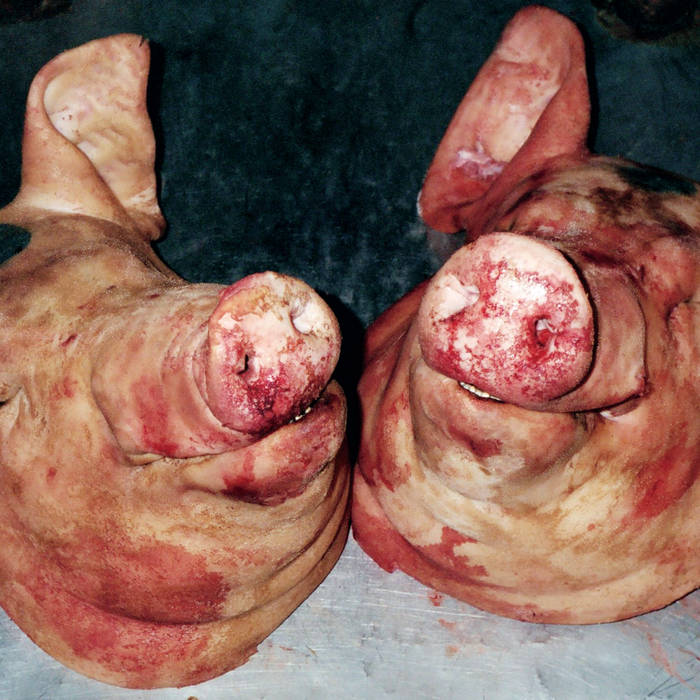 13. BLKrKRT – Ancestors/Ancestors II (B-Sides) – S/R
BLKrKRT is a producer from Fort Worth who has been especially busy in 2021, but no project stood out as much as Ancestors and it's follow up, Ancestors II (B-Sides). With a look at the title and the timing of releasing this project the Friday before Juneteenth, it makes it easy to read this project as a rumination on African American history, a soundtrack to consider the roots of Black America. Now, BLKrKRT is not one to give you a straightforward beat tape or some sort of generic downtempo record, and he's not going to spoon feed you history lessons. BLKrKRT prefers to work in the abstract, and Ancestors is no exception. So while there might be sections of the album that are beat driven, BLKrKRT is at least going to introduce some interesting sound collages and really encourage you to listen carefully and think about the different choices he's making and why they relate to the overall theme. There are also moments where there will be no beat at all, maybe just a sparse piano melody, a chance to really meditate on the meaning on Juneteenth. Wherever you are in the album, however, you can be sure that it is soulful, thoughtful, and challenging. It will push you out of your comfort zone at times, but it will reward you as a listener if you're willing to do the work. He then followed this project up with Ancestors II (B-Sides). Normally, when people release B-Sides collections, that's an indication that it's strictly for the most devoted fans. There might be a few hidden gems, but for the most part you can see why these songs weren't the big singles that you love. In the case of Ancestors II, BLKrKRT could have easily titled this something else that didn't tip his hand to us, and you wouldn't have known. For one, when you're working in the abstract way that BLKrKRT is, you don't have as many traditional singles – it's more about the album experience as a whole and the emotional journey you go on as you sit with all of these different instrumental compositions. Secondly, not only is there no discernable drop off in quality, this album plays like it was carefully composed and sequenced as if BLKrKRT planned this as a separate project. The real magic of this project, though, is the way that BLKrKRT takes all of these influences and then makes it all his own, crafting something really beautiful and heartfelt along the way.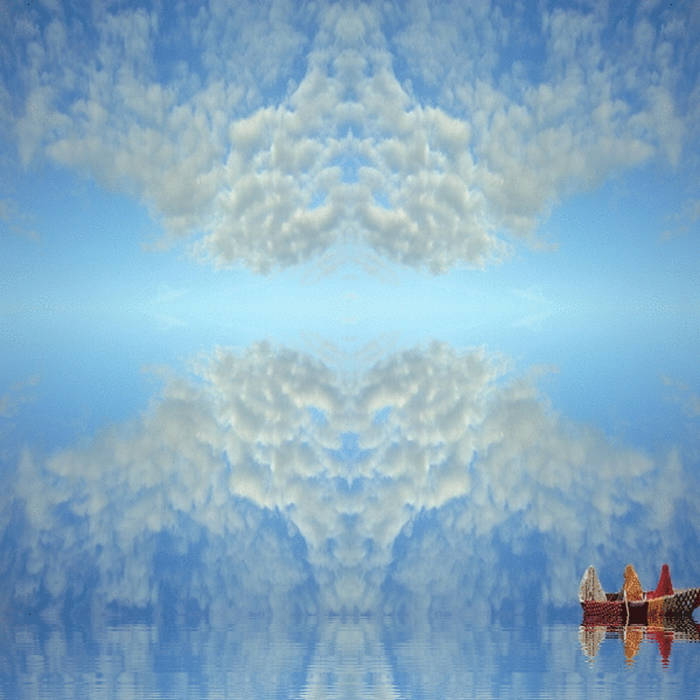 12. Shad – TAO – Secret City Records
London, Ontario emcee Shad took three years to come back with his latest album, TAO. Shad named this album TAO because of the literal Chinese translation of "the way," as in the way of living that conforms to the truths of a moral universe, but also because of the CS Lewis book, The Abolition Of, meaning that we risk the abolition of ourselves if we lose touch of these aspects of our humanity. This layered meaning to the title is a great insight to how Shad works as an artist, because as you work your way through this album, your ears and brain will constantly be playing catchup to all of Shad's lyricism. That's because he's so good at layering meaning to his lyrics and overlapping pop culture and sports references with hip hop slang and homonyms and similes and metaphors that give way to deep personal truths, you'll always be a second behind the first or second time you listen to each song. With production from Ric Notes, Skratch Bastid, Big Kill, DJ T Lo, Mah Moud, Cole Mendez, Theory Hazit, Dom Dias, Jane's Party, 2oolman, Frank Dukes, Grandtheft, and New Selph, Shad is hitting on a lot of different styles of hip hop as you make your way through TAO. The album is sequenced really thoughtfully to create a great flow from track to track, but really it's the talent, charisma, passion, and dedication to the craft of emceeing from Shad that ties the whole thing together. He's having a lot of fun, but he's also giving you a lot of his personal life, his hopes and fears, and then providing you with some really clever social critiques as well. Nowhere does this come through more than the funny-yet-insightful "Black Averageness," which on top of being a great pop song, features some really cutting observations about the double standard of Black Excellence and how that can wear people down trying to chase it.
11. Mega Ran – Live '95 – Needlejuice Records
Philly/Phoenix artist Mega Ran has been doing things his own way for the better part of two decades now. Over the years he's found ways to zig zag between projects and move from his nerdier themed releases to more general and personal hip hop albums. Of course, he's also elevated the game by blurring those lines between what we might consider "nerdcore" and what we might consider "indie hip hop." On Live '95, he gave a basketball-themed album that both celebrates the sport but also transcends it as Ran uses extended metaphors to talk about bigger subjects as well. You're getting a mix of beats that draw on '90s classic East Coast hip hop, 8-bit production, and some pep-band-influenced production as well, as Mega Ran hops on the mic and starts dropping bars on bars on bars. It's the type of album I'm always hoping to find, where you can listen to it the first time and just get hyped and have some fun and catch a few clever NBA references, but the second you start to listen closer, you realize just how deep and layered and personal and thoughtful this album is. As you work your way through the tracks, you get songs like "Flight 2.0," which provides an interesting and nuanced discussion around Jordan brand sneaker culture. There are also songs like "Craig Hodges," referencing the often forgotten member of the early Bulls championship teams who was waived and subsequently blacklisted by the league after he showed up to the White House in '92 wearing a daishiki and delivered a handwritten letter to President Bush expressing his disappointment in the administration for not doing enough to help the poor and disenfranchised. Ran takes that reference and talks about his own journey to political awakening and how he has learned to incorporate it into his life and his art. Mega Ran doesn't have much left to prove at this point in his career, but the good news is that he's still pushing himself anyway, for himself and for his fans. Live '95 is an incredible accomplishment, weaving together all of these different subjects to tell a deeply personal tale and make some really smart observations about himself and the world, all while giving us a hip hop album that bumps from start to finish.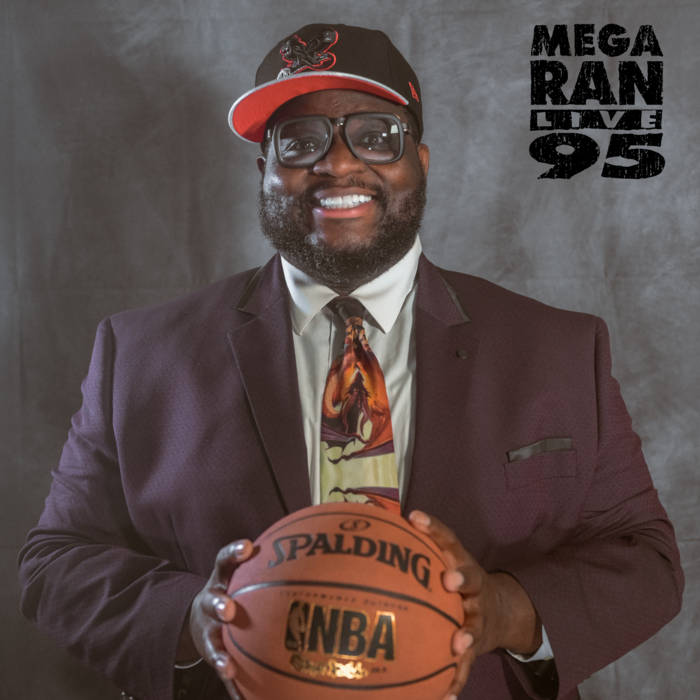 10. Akil Pratt, K1NG ELJAY & OZU8LACK – Flags on Saturn – S/R
I will continue to shout about the talent in Birmingham, Alabama until my voice is hoarse. Then I'll drink some tea, rest up, and then shout again. One particular Birmingham artist who had an especially great 2021 was Akil Pratt. After releasing separate projects with K1NG ELJAY and OZU8LACK earlier in the year that were both phenomenal, he came back just before the end of the year with an album featuring all three on one project, and it just delivered on all fronts. For this project, Akil Pratt is handling all of the production duties while all three are hopping on the mic to do their thing. On the production side of things, you can quickly see why in the past couple of years Pratt has vaulted himself into the conversation about the top tier producers in Birmingham. He's delivering these really beautiful beats rooted in Southern soul and gospel, and then mixing in modern hip hop production. Even more importantly, while acknowledging all of this musical heritage that comes before him, Pratt is really making this style his own, sounding like a special Birmingham blend that is just his. This type of energy to the production sets the stage perfectly for them all to hop on the mic. The three emcees all complement each other really nicely, with ELJAY's slight gruffness to his voice and Pratt's clean delivery contrasting in an intriguing way, only to then have OZU step to the mic with his intoxicating low voice and southern twang that just sounds a smooth as butter melting on a biscuit. What makes this album really special, though, is that while they do have plenty of moments to just have fun and try to outdo each other with some creative bars, there is a push to go deeper than that. They give listeners some really personal rhymes about their day to day life, their mental health, their families, their relationship to faith, and their relationship with the history of their city and state as young Black men. The way that they are able to work all of this in while not having to make this a capital "I" important album, but to just deliver an album that hits on every possible level from top to bottom over the course of sixteen tracks that absolutely bump. It's a thing of beauty.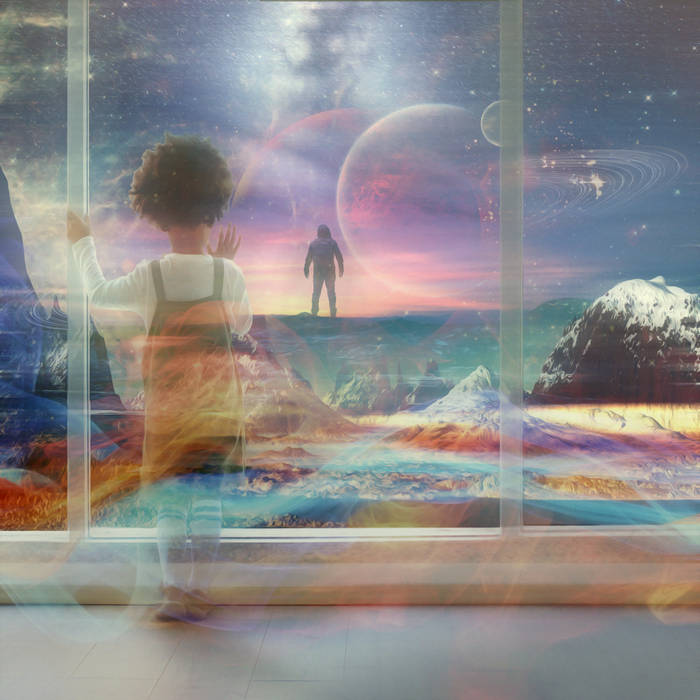 9. Riders Against the Storm – Flowers For The Living – S/R
The husband and wife duo of Chaka and Qi Dada, otherwise known as Riders Against the Storm, have been part of the Austin hip hop scene for about twelve years, going back to a time when there wasn't as much of a scene to talk about. Since that time, they've helped electrify and grow that scene, especially with their wild live shows and organizing events like Body Rock and RAS Day. While they have released some singles and remixes over the past couple of years, it's been a minute since we got a proper album from them. That just made it all the more special when they dropped Flowers For The Living. This album really captures not just Riders Against the Storm's unique style, it captures their energy, which has always been their number one appeal. Don't get me wrong, there is plenty of depth to their sound and their lyricism, but if this album doesn't get you AMPED, check your pulse, because you're probably dead. Seriously, though, RAS have given us a special project with Flowers. As you work your way through the album, you'll get to hear them incorporate everything from funk to R&B to house to hyphy to juke to old school hip hop into their sound, where they take all of these influences and blend them up, make it their own, and make it sound modern. That is no small feat, to say the least. If that wasn't all, they are coming at you hard with the lyricism, touching on everything from spirituality to speaking truth to power about paying Black women what they are worth, to just having fun with some party rhymes and some pop culture references. They cover so much ground and do it with such great chemistry and energy, there is no room for any filler here – just eight incredibly fun and adventurous tracks of unique hip hop.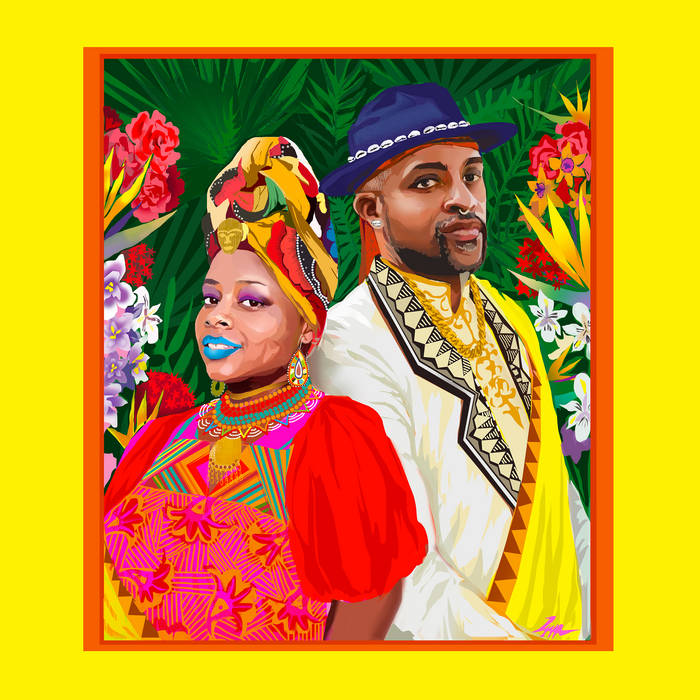 8. mr. hong – 31, a mixtape for my sister – S/R
In November of 2019, Bay Area producer mr. hong tragically lost his older sister to brain cancer. As is the case with a lot of older siblings, she was important to turning hong onto a lot of different things, from food to movies, but most importantly, she turned him onto music – hip hop, vinyl collecting, and K-Pop, specifically. She also taught him that genre is less important than vibe and rhythm, something that you can hear across hong's discography. On what would have been her 31st birthday, hong put together a mixtape that celebrates her life and her influence on his music. It's a short sixteen-minute mix, but it's a complex and beautiful ride. It opens with the time-honored hip hop tradition of the voice mail, this time with hong leaving a message for his sister, updating her on what's been going on since she passed. We then get some beautiful downtempo music before seamlessly shifting gears into more a disco/pop terrain, and from there all bets are off, as hong starts to draw on sources that range from indie rock to Italian jazz to Philly soul, using hip hop as the connecting thread to bring everything together. Most importantly, you can hear how heartfelt and soulful this tribute is, and how thoughtfully hong put everything into his compositions. The music is always in motion, but it's moving with purpose and feeling as it fills up your speakers with a warm glow.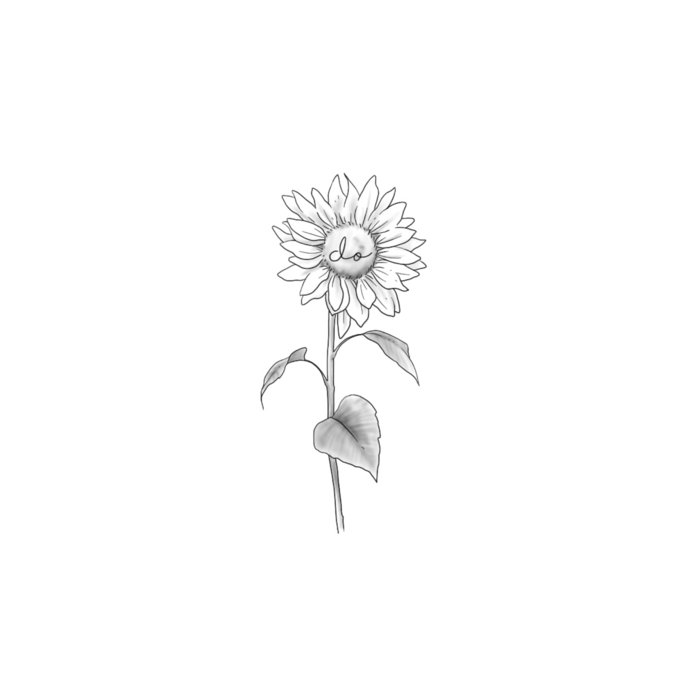 7. Little Simz – Sometimes I Might Be Introvert – Age 101
When London emcee Little Simz dropped her third album, Grey Area, in 2019, it felt like she finally took that leap to the next level. With Sometimes I Might Be Introvert, she shows us that she isn't going anywhere but up. The title of the album comes from the acronym for Simbi, which is a shorted version of Simz's given first name, Simbiatu. The meaning of the title, however, is much easier to parse out. This is an album about the struggles between being in a business where you have to be extroverted when performing or negotiating business deals, even if that's not your personality outside of those arenas. To craft the album, she once again teamed up with producer Inflo, but the sound is markedly different than their last album together. There is some overlap when it gets down to the moments of nitty gritty rapping, but this album is also swinging for the stars as it incorporates everything from Broadway to classical to Afrobeat to electro-boogie and filtering it all through a hip hop lens. Simz isn't telling a grand tale with her lyrics, at least not in the sense of some sort of conceptual narrative, but she's making herself grand just by really opening up and diving into everything from her personal life with her family, her identity as the child of Nigerian immigrants in the UK, navigating personal relationships, and fighting for a place within the music industry. Simz took a chance in making this album, and it paid off with the best album of her career so far.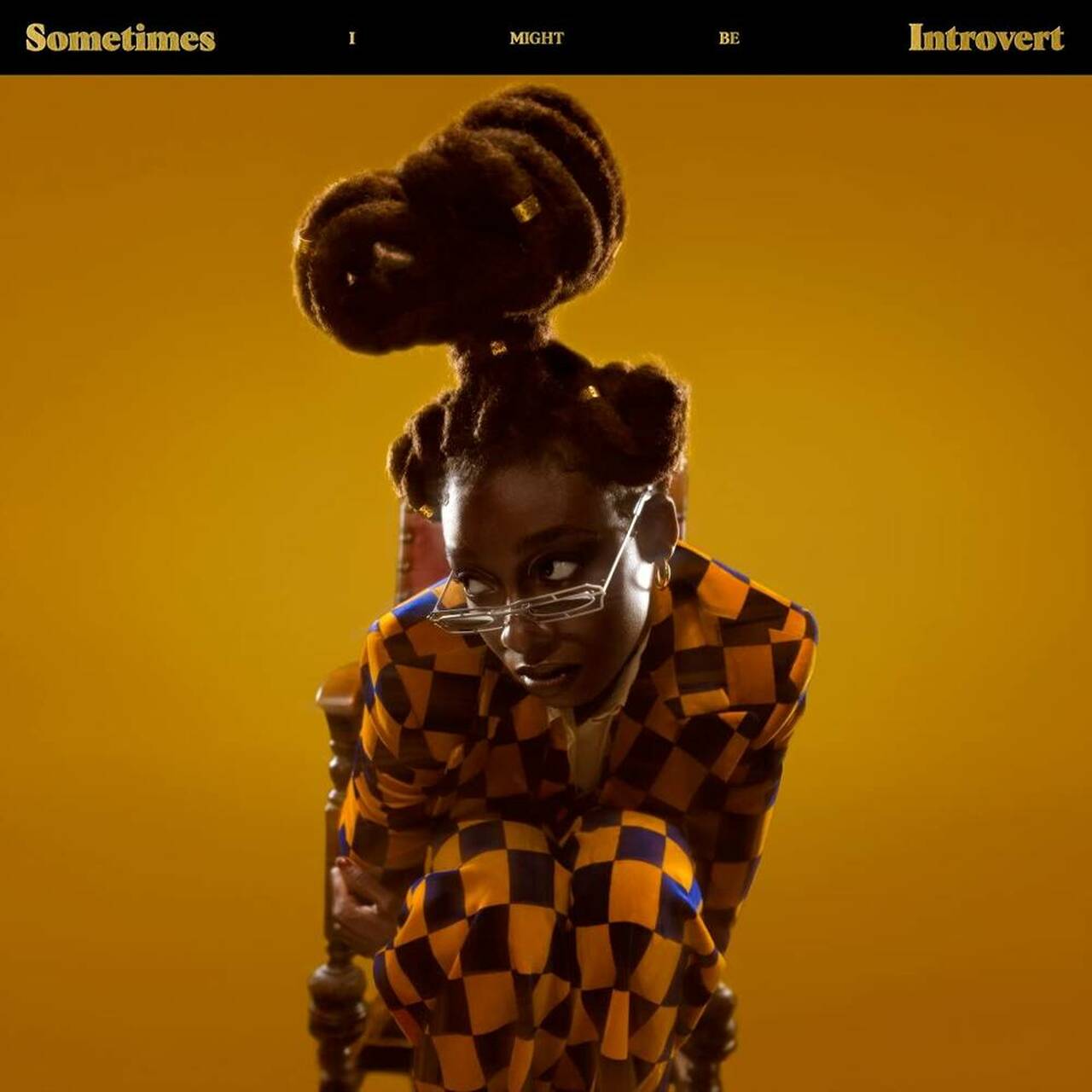 6. Scuare – Phenomenal – EXOCIETY
Scuare is a Brazilian American artist born in Oklahoma, but he has been based in Austin for years now. While he's been keeping busy with a lot of different projects, it has been eight years since his last solo album, Alphabet Soup. When he finally came back with Phenomenal, the growth he's had as an artist since that time shone through in a major way. Chances are that if you're familiar with Scuare, you probably think of him as an emcee. And to be fair, he's an extremely talented emcee who can hit you with a lot of different flows. However, he's slowly been catching up to those mic skills with his abilities as a producer. Coming into Phenomenal, it's clear that Scuare was ready to make that leap, producing all but one track on the album, shaping this project exactly how he wanted to. As a result, we get what is far and away Scaure's best effort to date. On the production side of things, he shows a lot of creativity, bringing in everything from Brazilian samba to European dance music to American pop/R&B flavored beats. The real key here is not just that he's drawing from an eclectic base, but he's demonstrating a lot of accrued knowledge as he does a great job of building each of these tracks up and taking you through a musical journey with each song and then putting each track in conversation with the others in such a way that that album flows incredibly from start to finish. And that's the best indication of how far Scuare has come as a producer – this album has plenty of bangers that you can enjoy as singles, but the best possible listening experience is starting from track one and listening all the way through. As an emcee, Scuare has long been established as someone with great technical skills, but Phenomenal might be the best job he's done to date balancing all the different approaches on the mic. He's singing hooks, he's rapping clear and deliberate lines that repeat as main ideas throughout songs, he's coming at you with some rapid-fire complex lines that are still clearly articulated, and he's living in the gray areas in between these styles. To round all of this out, he's giving you some of his most personal rhymes to date as he moves to bridge from his past subject material where he might have been fretting over his own thought process and his anxieties to looking more outward and trying to figure out how he can best fit into society at large and lead a positive lifestyle. Every once in a while, you know that is an artist is dope, and you just keep hoping that they can deliver that one big album that you can point everyone to. Scuare has done just that with Phenomenal.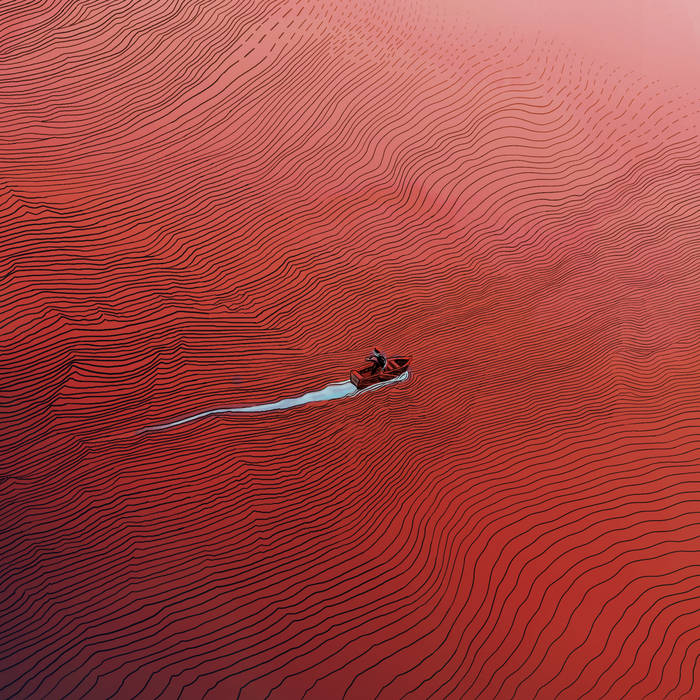 5. Cadence Weapon – Parallel World – eOne Music
Three years after dropping his self-titled album, Cadence Weapon set out to enter a new phase of his career with Parallel World. For this project, Cadence Weapon enlisted the help of producers such as Jacques Green, Jimmy Edgar, Martyn Bootyspoon, Casey MQ, Korea Town Acid, Strict Face, Little Snake, DNNY PHNTM, and AudioOpera. From the jump, this album hits hard it stays hitting hard until you get to the last track. Bringing in elements of grime, trap, drill, EDM, and beyond, everyone comes together to make some hip hop that sounds extremely energetic and urgent. Cadence Weapon is feeding off of that energy to turn your attention to important subject material. From the top of the album, when he opens with "Africville's Revenge," you know you're about to get into some real shit, as Cadence Weapon refers to a part of Halifax where a Black community settled in the early 1800s and thrived for years until the 1950s and 1960s, when city growth led those in power to desire this prime real estate and demolish all of the historic buildings. As you work your way through the album, Cadence Weapon is adjusting his delivery on the mic that be deliberate and clear, cutting through the noise and he discusses everything from systemic racism to paranoia over a growing big brother police state to feeling alienated in your own city to navigating the music industry and beyond. It is far and away some of his best lyrical work in terms of delivering a clear and effective message. Cadence Weapon has been around for a minute, but he's pushed himself to deliver his best album yet with Parallel World. It doesn't just get you hype, it fills you up with thoughtful lyricism, clearly delivered with charisma and passion, mixes it with a ton of musical creativity, and tops it of with an emotional resonance that will cut through the noise and travel through your ears straight into your heart.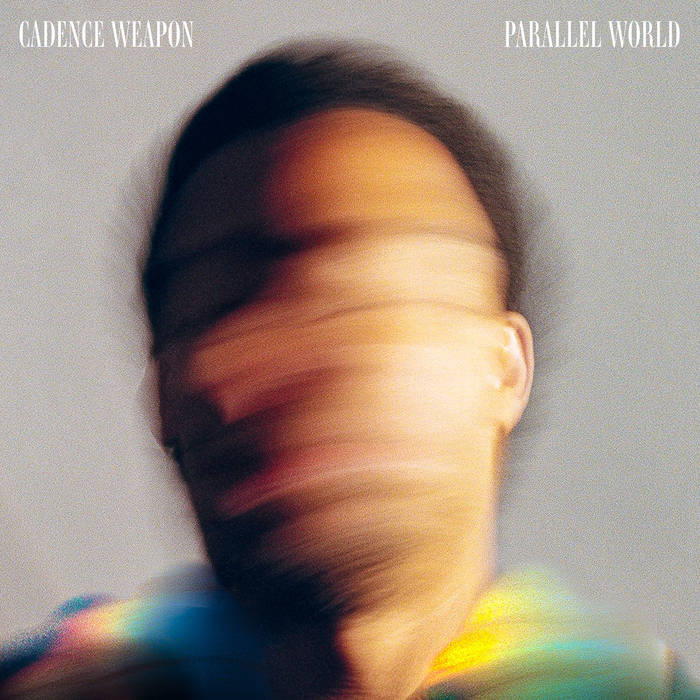 4. Moor Mother – Black Encyclopedia of Air – Anti-
Philly artist Moor Mother had an especially busy 2020, releasing a live album with Nicole Mitchell, collaborative projects with Yatta, Olof Melandor, and billy woods, and a concept album, Circuit City. In 2021, she announced that after a strong run on Don Giovanni, she would be embarking on a new phase of her career with Anti- Records. Well, that debut on Anti- was a doozy. Black Encyclopedia of Air is Moor Mother's quarantine album. After touring non-stop for five or six years, Moor Mother had to learn how to sit still and reflect on her city and the current state of affairs. Fortunately, she also had tons of instrumentals from Swedish producer Olof Melandor to write to, which meant that as she was wrapping up other things, she would turn to these tracks to channel any sort of new creative energy or frustration into this new project. The result is an album that feels like both a bit of a departure and a continuation of what she has been doing in recent years. There are times where it feels like she's reaching back to the roots of her music and channeling acts like The Last Poets, specifically with the combination of jazz and spoken word, but there are also times where she's pushing music into the future as she brings in elements of hip hop, punk, and noise that feels like the next steps after Circuit City and Brass. As always, she's giving you lyricism that is vivid in its imagery and layered with meaning, often influenced by the tradition of Afrofuturism. However, she's also dropping some deeply personal and straightforward lines in a way that you might not have gotten on other projects. The end result is an album that is one of Moor Mother's most accessible, while still remaining abstract enough to challenge listeners and push them outside of their comfort zones.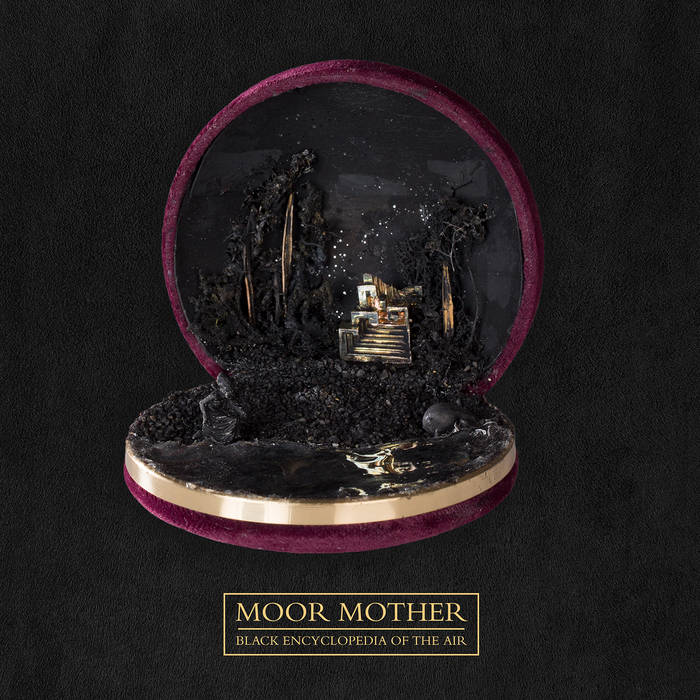 3. MexStep – Vivir – S/R
Three years ago, Third Root emcee MexStep stepped out with a solo album called Resistir, produced entirely by Grupo Fantasma/Brownout/Black Pumas artist Adrian Quesada. Now in 2021, the two ran it back with even better results. For Vivir, written during a health crisis that also gave way to an economic crisis, MexStep's general philosophy was to make an album that "calls for pursuance and recognition of life, living, and honoring lives before us." What this means in a practical sense is that Quesada is laying down some really soulful beats built around the influence and style of early Chicano soul and rock and roll, which in turn really ties the music to San Antonio's past while reinventing it for the present. On the mic, MexStep is showing you every side of himself as a well-rounded veteran emcee who also works a day job as a professor of Mexican American studies at UTSA. He can give you the laid back lowrider classics like "Oldies" with Tre, he can give you inspiration to get up and reach for your dreams on "Dale Shine," or he can bring a posse cut with Bavu Blakes, Vocab, and Apaso like "Connected," which celebrates the idea of hip hop as a universal language that can bring people together. He can give you a history lesson about the Porvenir Massace on a track like "Recuerdos (Porvernir Massacre)," featuring Amalia Mondragón without making it feel like homework, just delivering the passion and facts to make you realize why it's important that we learn these lessons. It's an album that is incredibly easy and inviting to listen to, but the more time you spend with it, the more layers you realize there are to it.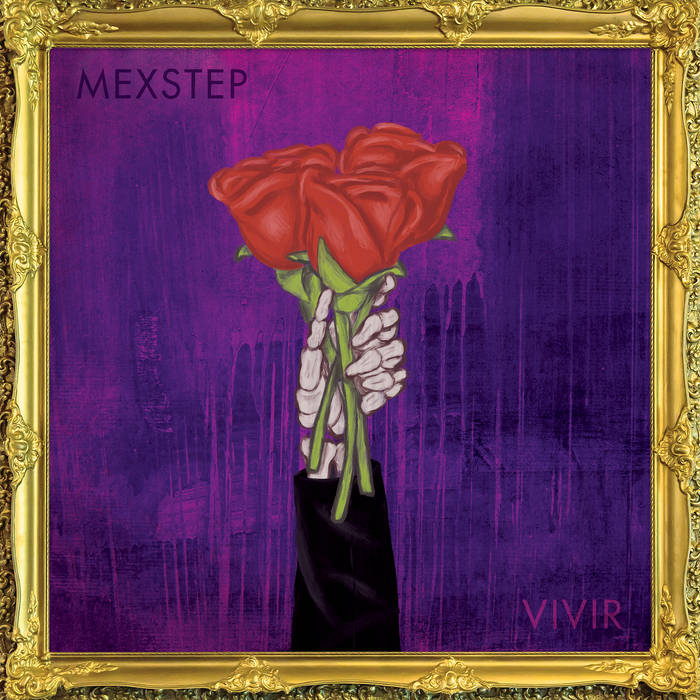 2. Genesis Owusu – Smiling With No Teeth – High Anxiety/Ourness
The Ghana-born, Canberra-based artist known as Genesis Owusu dropped his debut EP, Cardrive, back in 2017, which caught a few ears. While there were a couple of singles and features, people started to wonder when we'd finally get that debut album. Well, If you're going to take your time with a project, you want to make sure you do it right and make it count, and holy cow did Genesis Owusu make it count with Smiling With No Teeth. Working with producer Andrew Klippel and a core band of Kirin J Callinan on guitar, Michael DiFrancesco on bass, and Julian Sudek on drums, they craft a genre-bending album with deep emotional and lyrical complexity. The title of album refers to the idea of pretending things are okay when they aren't, which is a theme explored extensively throughout the project. As you work your way through the album, Owusu is weaving back and forth between explorations of the external, as he discusses all the ways in which he's been made to feel like an outsider for most of his life, and then looking internally to explore the issues of depression and anxiety that he's faced, and wouldn't you know it, he just might discuss how all of this is related. This is already a great building block to start from, but on top of this, Owusu is bobbing and weaving his way through musical genres, touching on everything from pop to punk to R&B to hip hop to new wave to post punk to funk, sometimes over the course of a few songs, but sometimes all blended together in one song. It's an incredibly complex album with a lot of ideas, but the real key here is that Owusu was able to find a way to boil all of this down and still make an album that is really pop friendly and accessible. Genesis Owusu has worked really hard to find his voice, to balance all of these different influences, and to speak truthfully and powerfully and creatively to his lived experience. It's all paid of with one hell of a debut album.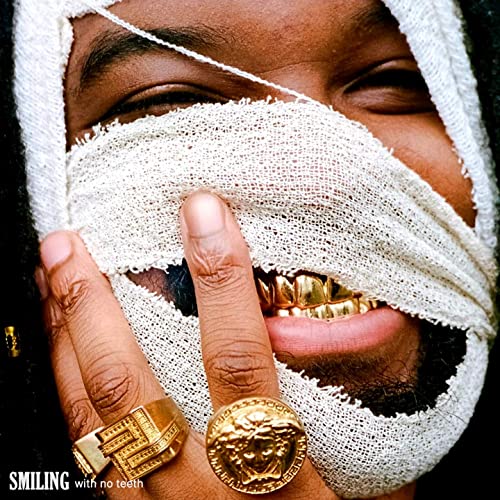 1. Backxwash – I Lie Here Buried With My Rings and My Dresses – S/R
A lot of people were taken by surprise when Backxwash, a relatively unknown independent artist with a short discography, won the Polaris for her 2020 album, God Has Nothing To Do With It Leave Him Out Of It. In the short time since then, a lot of people have been scrambling to get to know the Zambian-born, Montreal-based artist. This also raised the question of what Backxwash would do for an encore. Well, it didn't take long to answer that question. She came back with an even bigger artistic statement with I Lie Here Buried With My Rings and Dresses. Producing the majority of the album by herself, with a couple of assists from clipping., NOWHERE2RUN, and Will Owen Bennet, the album hits you like a ton of bricks and doesn't let up for ten tracks as she hits you with these heavy industrial and noise rap beats that are dense and layered and powerful. When Backxwash steps to the mic, the passion and the sense of urgency with which she delivers her words is only matched by the power of those words, which speak to the moral failings of the church, the state, and all the people who have ever made this Black trans woman from Africa ever feel like she was less than. Over the last two years, it's hard to think of an artist who is innovating sonically and delivering important messages the way that Backxwash has.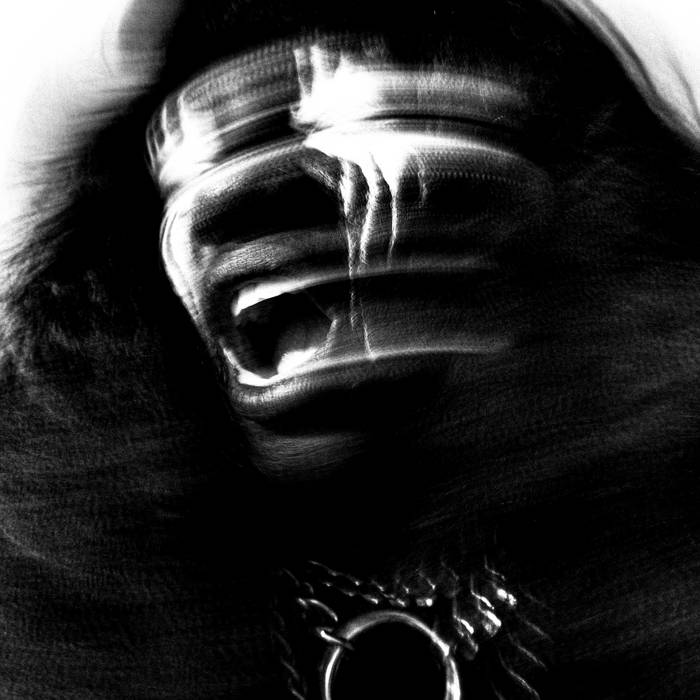 Previous: Moka Only - Martian XMAS 2021
Next: Snotty Nose Rez Kids - Life After