Top Twenty of 2019
Written by Chi Chi Thalken on December 29, 2019
Another year draws to an end, and so it is time to look back at all of the dope independent hip hop of 2019. The music came from all over, with people of different backgrounds dropping all sorts of different styles. Some were veterans reaching their peak, others were less established and reaching that next level for the first time. Whatever it was, there was a lot of great music to celebrate in 2019, and this is just the tip of the iceberg. Thank you to everyone for supporting Scratched Vinyl this year.
Mr. Hong – Midnight – S/R
A few years back, a young kid from The Bay emailed me to let me know about an instrumental EP he had release called Colors. It had potential, but there are a lot of young producers out there releasing decent instrumental EPs out there with potential that never find their voice or are just content to keep pumping out some generic downtempo beats. Mr. Hong, however, followed up in 2017 and 2018 with EPs that showed tremendous growth, and revealed himself as a musician with a lot of patience and understanding, and a sense of what his musical voice is. When it came time to release his first full-length album, Midnight, I was excited about the possibilities. When the album arrived, it exceeded all my expectations. A gorgeous combination of smooth jazz, soul, and hip hop, Mr. Hong provides one of the most beautiful and thoughtful late night soundtracks you'll hear. There is a lot of collaboration with live vocalists and instrumentalists that you likely haven't heard of before, but you'll be running to find out more about them after listening to Midnight. Mr. Hong brings them all together with this grand musical vision to create this sultry and mature sound with an incredibly nuanced approach that will keep rewarding you each repeat listen.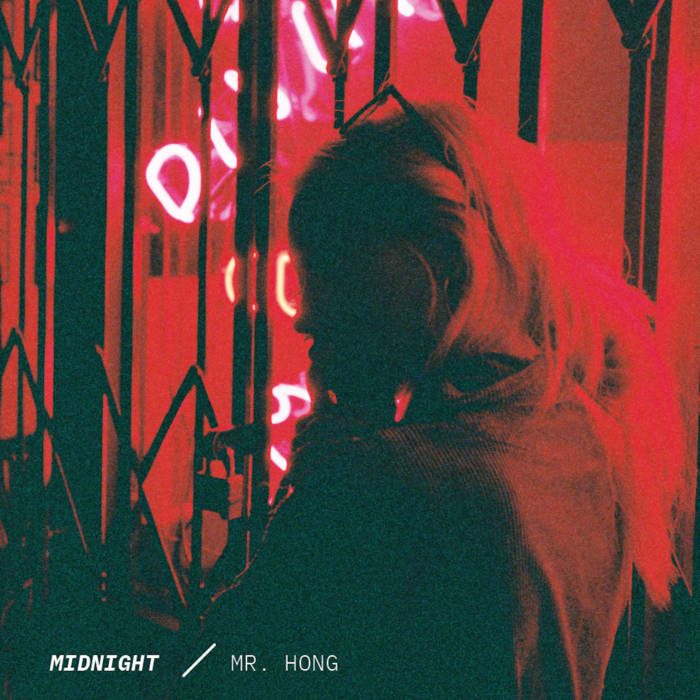 Wesdaruler – Ocean Drive – Happy Happy Birthday To Me
Wesdaruler is an Athens artist who had been making beats for years. A few years back he decided to start rhyming to bring more excitement to his live shows. Since that time, he's been playing shows and releasing mixtapes and the such, along with producing for other artists, including Linqua Franqa. In fact, it was this connection to Linqua Franqa that brought him to the attention of Happy Happy Birthday To Me Records, an Athens-based label that was mostly known for it's indie rock releases. Going into this album, everything about Wesdaruler indicated that we would be getting some sort of underground boom bap release. That's when Wesdaruler decided to throw everything out the window and completely reinvent his sound for Ocean Drive. This isn't something that I would recommend for many artists, but it worked here. Taking a minimal electro-boogie approach to his production that falls somewhere between Dam-Funk and Mndsgn., Wesdaruler also slows down his flow to match the style. Lyrically, he's hidden a lot of deep and personal discussion right below the surface. On initial listen, you might just think this is an album to vibe out to, but when you actually listen to the words of a song like "GeturAssintheCar," you hear an artist pouring his heart out about his family and what they mean to him. It's a gorgeous album that will continue to grow on you with each listen.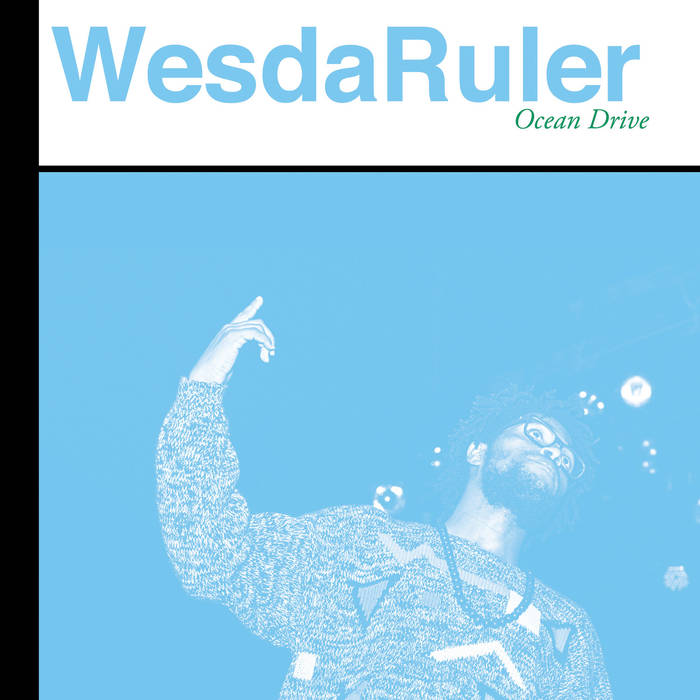 K.Raydio & Shrimpnose - …And the World Weeps – Dome of Doom
K.Raydio is a vocalist from Minneapolis who made her mark earlier this decade when she collaborated with producers such as Psymun or O-D to release some absolutely stellar albums such a LucidDreamingSkylines and One Drop, respectively. That said, it has been a few years since those came out. Taking some time to work out some personal issues, K.Raydio came into 2019 refreshed and refocused. In doing so, she released her first full-length album in years, …And the World Weeps. To do so, she reached out to one of the more exciting producers to emerge from the Twin Cities in recent years, Shrimpnose. The two bonded over more than just music, as both had struggled with mental health issues and professional roadblocks, and so the music that followed was the result of this much deeper connection that just voice plus beats. The result is an album that is soulful, experimental, and extremely personal. It's album that might open up a few wounds, but only so that the healing can then begin in earnest.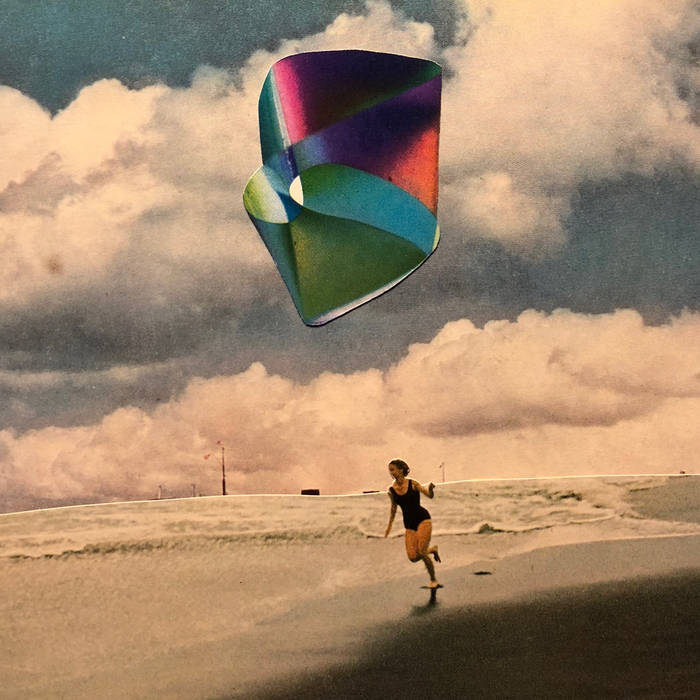 Erthling. – Infloresco – S/R
Since moving to Alabama a few years ago, people from other parts of the country always ask me what the hip hop scene is like. I always reply, "Birmingham is lit." One of the key players in the Birmingham scene is a producer and emcee that goes by the name of Erthling. He's been parts of groups like Pen Pals, The New Ancients, and 729, along with producing for artists like Mel.Crozby, Richard Daniel, Shaun Judah, Kennie Blk, and more. On top of all of this, he had released a couple of solo EPs as well. For all that he had accomplished in a few years, the one thing that had eluded him was that full-length album that could put him over the top. Well, he finally accomplished that with Infloresco. It's an incredibly well-rounded album, with room for weird psychedelic beats alongside some gritty and grimy boom bap and introspective and soulful beats, and everything in between. On the mic, he's as thoughtful as he is charismatic, combining several different flows as he moves from abstract philosophical conversations to frank discussion of mental health issues to messages of self-motivation, along with some good old-fashion wordplay and shit talking. He also puts on for the city, bringing in artists like Richard Daniel, Ozu 8lack, Fathom, Shaun Judah, adj., and DayTripper, and he makes sure that they are all put in their best position to shine. Erthling. is incredibly talented, passionate, and intelligent, and it all comes through on Infloresco.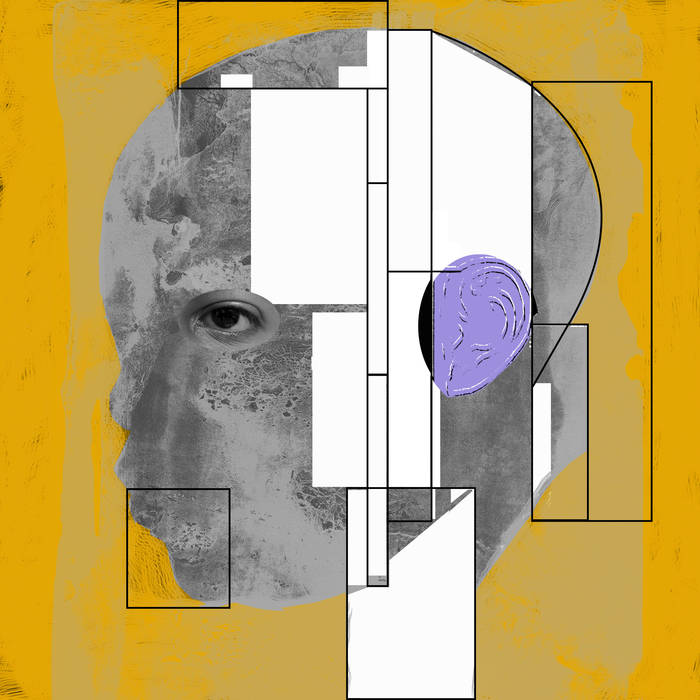 SassyBlack – Ancient Mahogany Gold – S/R
In the earlier half of the decade, Cathy Harris-White, or Cat, was part of a duo from Seattle called THEESatisfaction, who dropped two excellent albums before splitting in 2016. In the wake of the breakup, she remerged as SassyBlack, producing a series of EPs and one full-length album, No More Weak Dates. While she was doing this, she was slowly expanding upon the foundation of what she did with THEESatisfaction. This finally culminated in Ancient Mahogany Gold, the full-length solo album that we all knew she was capable of, but just hadn't delivered yet. The production is varied, moving from hip hop and R&B to house, disco, acid jazz, and beyond. She does all of this while working in this modal jazz style of composition, building around these short melodic and lyrical phrases that repeat and develop in a way that is unusual for a pop record. SassyBlack has been at this a while, though, and knows how to inject these messages of personal growth, spirituality, and beyond. You can dance to it or meditate on it, or maybe both at the same time.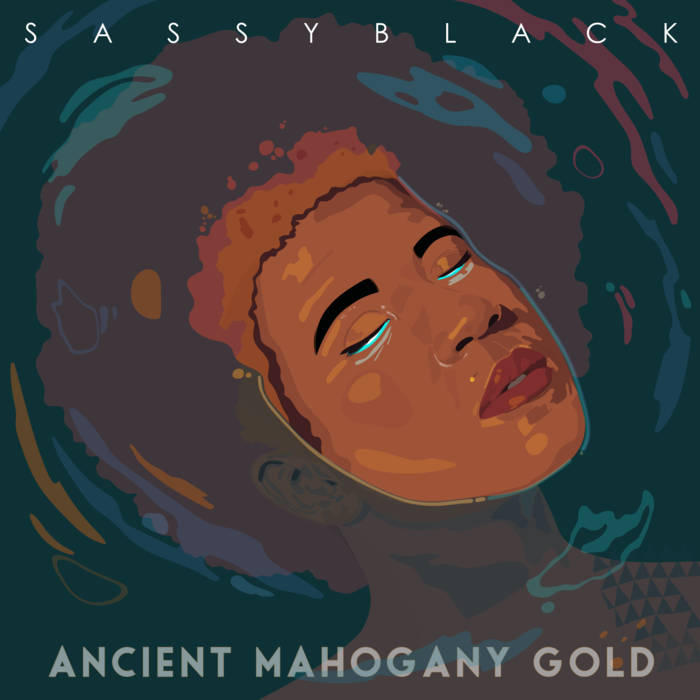 Kimmortal - X Marks the Swirl – S/R
Every once in a while, when you attend a festival like SXSW, you get the pleasant surprise of being blown away by an artist that you might not know much about, or anything at all. Such was the case for me in 2018, when two Canadian emcees named Kimmortal and Missy D took the stage in the fancy courtyard of a Sheraton. They both came with a killer combination of skill and energy and passion. Fortunately, just one year later, we get a new solo album from Kimmortal, and it's a doozy. As a non-binary Pilipino Canadian emcee/vocalist living in Vancouver, there have been plenty of times over the course of their life when they felt like they didn't fit in. Fortunately, Kimmortal found their way to hip hop, where they have channeled their energy over the last few years. Working with producers David Tallarico and Braeden Rangno, Kimmmortal is able to bridge everything from folk to dancehall over the course of the album, bringing it all together in this pop-friendly style of hip hop and R&B. Kimmortal isn't afraid to get their hands dirty discussing all the bullshit they've been through. The album certainly owns its moments of hurt and anger, but ultimately this is an album about creating a space for yourself and learning your self-worth. Or, as they say in "Sad Femme Club," "Welcome to the Sad Femme Club! Baby, you are enough!"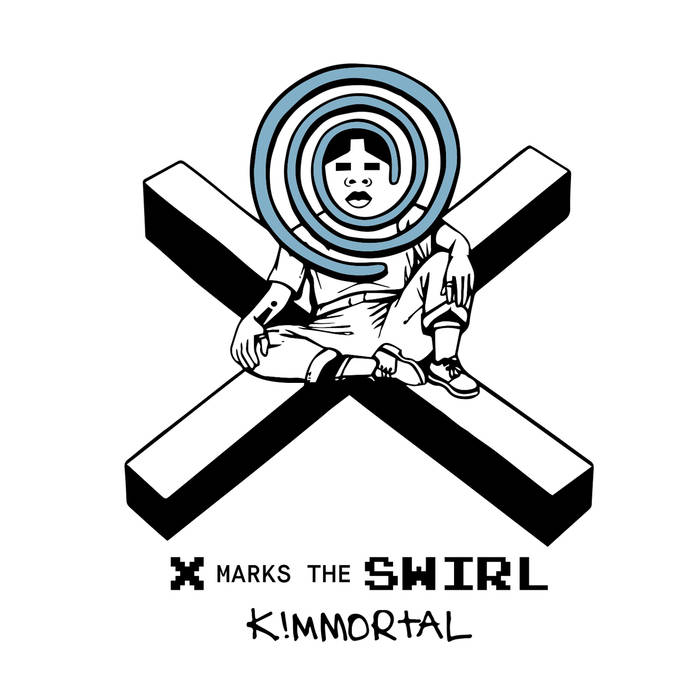 Little Simz – Grey Area – Age 101
Little Simz made a splash when the London emcee released her first two albums back in 2015 and 2016. Going into her third album, Grey Area, she paired up with producer Inflo, who really developed some amazing chemistry with her and helped her realize her artistic vision. In moving from garage rock to disco to soul to gospel to brit pop and beyond, all through this hip hop lens, Little Simz is able to give a clinic on the mic. She comes with some incredibly technical flows and a great amount of charisma. She's able to claim space for herself and cut any haters down to size with songs like "Offence" and "Boss." After she proves she can go toe to toe with anyone on the mic, though, she's then able to open up the space for some serious personal discussion on songs like "Pressure" and "Therapy," which really let you in and see her vulnerable side. In doing so, we get a really complete listening experience and get to see all the sides of Little Simz that make her unique.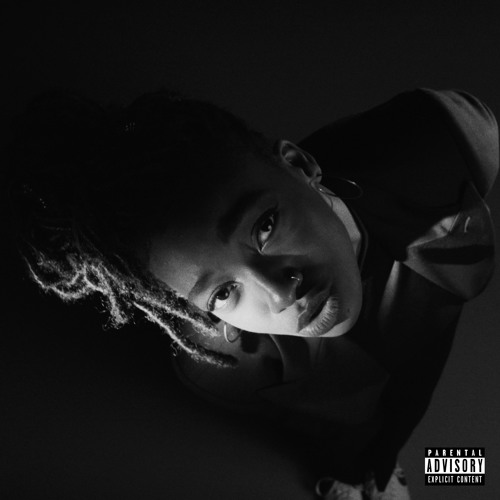 Quellle Chris – Guns – Mello Music Group
Quelle Chris emerged as an interesting voice when he signed to Mello Music Group at the beginning of the decade, and he's continued to work on compelling projects over the years both as producer and emcee. This includes the ambitious album he released with his wife, Jean Grae, Everything's Fine, which came out last year. This year, he came back with an album that focused on one of the most pressing issues in America, guns. Over the course of thirteen tracks, Quelle Chris does a deep dive into the subject matter, and really explores all of the angles. He handles things with a careful balance of cynicism, compassion, and a sarcastic sense of humor. Sometimes the album gets confrontational, sometimes Chris lays out logical arguments, and sometimes he just leans into the absurdity of living in a country where everyone in power pretends like we can't fix this situation. He does this while also presenting an album with inventive and challenging production and musical ideas that create the perfect balance to the heaviness of the subject matter.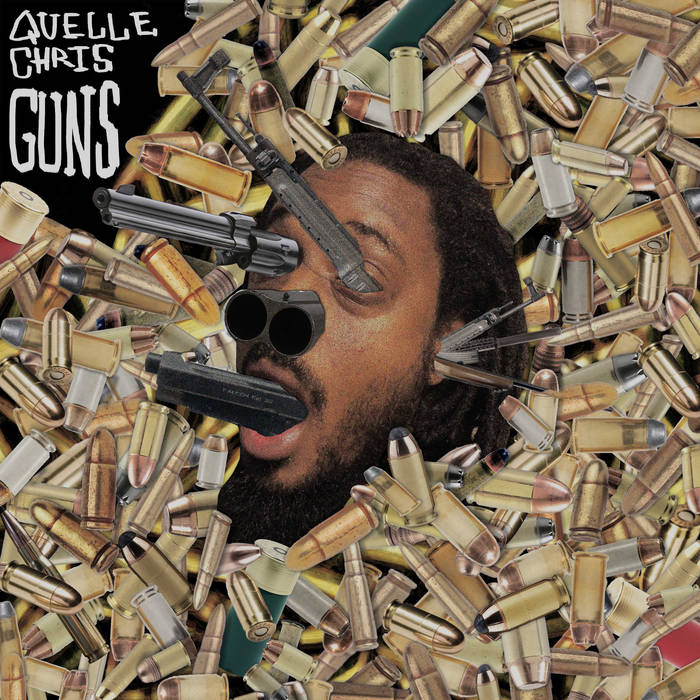 Dope Knife – Things Got Worse – Brick
It had been two years since we last heard from Savannah's Dope Knife, when he dropped NineteenEightyFour on Strange Famous. Since that time, you might have noticed that things in the U.S. seem to be moving backward. That is reflected on his new album on Brick Records, Things Got Worse. While the album might seem a little pessimistic, this is an album that is more about realism than gloom and doom. It's about acknowledging the bad things that have happened, whether they be on a small or large scale or anywhere in between and having a real conversation about it. This could be anything from politics to his relationship with his father or run-ins with the police or having frank discussions about organized religion, just to name a few. On top of all this, he's producing the album as well, matching the lyrics with darker one and midtempo beats, but still finding some room to mix things up and bring a little fun to the table as well. He brings it all together to release a very necessary album in 2019. If we can't talk about these issues, how is anything going to get better?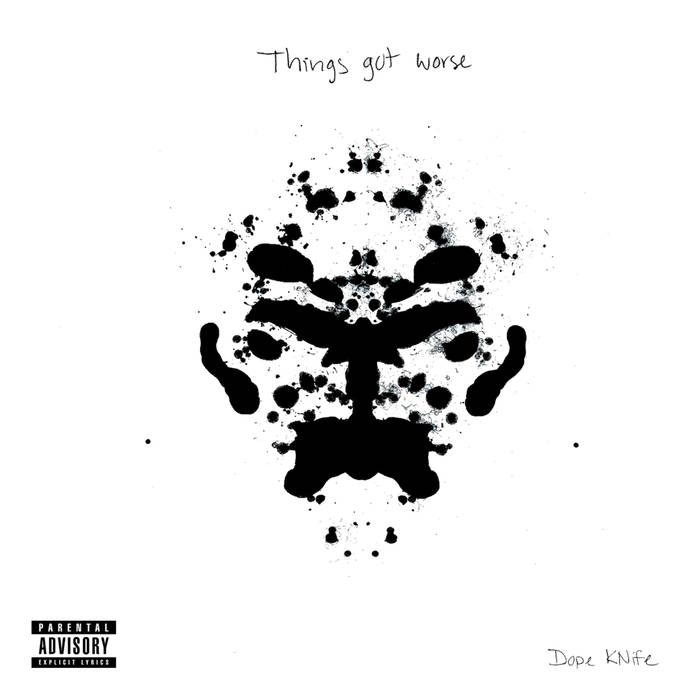 Lazerbeak – Luther – Doomtree
Doomtree producer Lazerbeak is best known for producing beats that he affectionately calls "Lava Bangers." If you've heard his album of the same name, or anything he's produced for Doomtree, Lizzo, Longshot, or others, you know what he's talking about. They sound larger than life, with layers of drums and just tons of energy. However, a few years back, Lazerbeak felt a lot of pressure mounting on him as he took on a lot of responsibility running the business side of Doomtree and being the father to three small children, and anxiety began to manifest itself in some ways that made him take a step back and seek out different forms of help, which includes things like meditation and gratitude lists. As he found himself in this new mindstate and new point in his life, he decided to make an album unlike anything he had done before. Named after one of his children, who in turn is named after his favorite musician, Luther Vandross, the album explores styles of music like house and downtempo, genres where Lazerbeak can experiment and meditate, to create some really beautiful and calm compositions that you can really get lost in. Of course, Lazerbeak learned how to craft pop tracks a long time ago, so while there is an effort to draw the music out and just let you live in the moment while you're listening to it, it never feels boring or repetitive. This is a whole new chapter for Lazerbeak.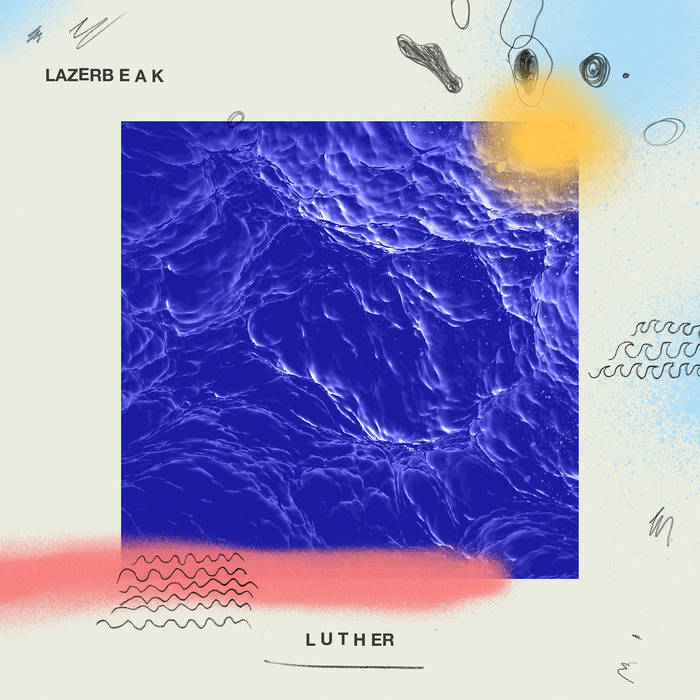 Psalm One – Flight of the Wig – S/R
Psalm One is one of the great emcees alive today, and that's not up for debate. If you've ever had a chance to see her perform live, you know how mind-blowingly sharp she is on the mic. Unfortunately, it seems like the music industry doesn't seem to get it, and certain gatekeepers who could help her along, and some that have helped her in the past have decided to cut her off or ignore her. Well, congratulations, because you've chosen to be on the wrong side of history. On her first album in three years, Psalm One works with Minneapolis producers Icetep, Bioniks, Greg Grease, Optiks, and Daeski to deliver an album that dives right into the thick of things when you hit play and doesn't let up until you reach the end. She covers everything from feminism, sexuality, gender, race, technology, the music industry, and so much more. Not only is she delivering really thoughtful and nuanced discussion of all of this material, she's delivering it with skill and vocal dexterity on the mic that few could even hope to touch. This album is the type of "all killer" release you've come to expect from an artist on her level.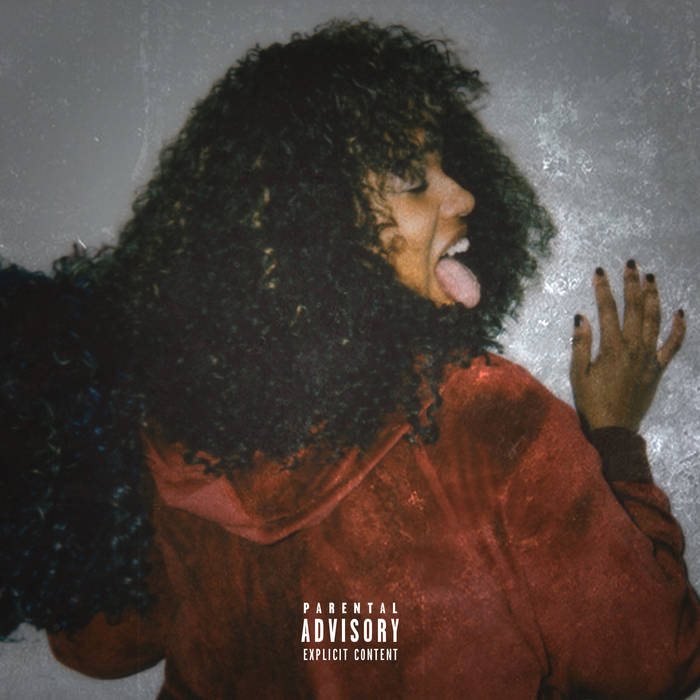 Obuxum – Re-Birth – URBNET
Just last year, URBNET introduced us all to a Somali-Canadian producer from Toronto named Obuxum when they released a short EP called H.E.R. The EP was bursting with potential and creativity, so I couldn't wait to see what she was going to do next. Fortunately, we didn't have to wait long for her to deliver Re-Birth and see all of that potential realized. One glance at the track listing and you will see titles like "Reclaiming My D!mn Self" and "EQUITY!!!" and "Take Up SPACE!!" Obuxum is following a long tradition of politically motivated instrumental music with this album, and she's doing it by mixing in audio clips of Viola Davis' 2015 Emmy acceptance speech or clips explaining gender-based violence against women in Somalia, but she's also doing it through the music itself. At one moment she'll be using the pulsating energy of house music to convey a sense of urgency, and then at another moment things might get noisy and experimental to convey a sense of unease with things that are happening in the world. At other times she might let a boom beat ride for a minute so that you can meditate on a message. This album is incredibly mature and completely unexpected in all the best ways.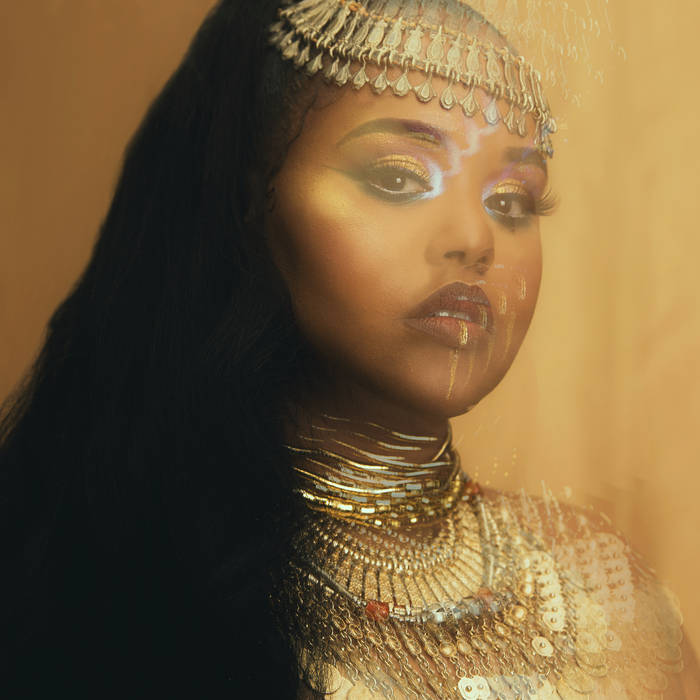 Richard Daniel – The Lemon Tree Project – S/R
Birmingham is lit, y'all. This time, we get an absolutely brilliant album from a young man by the name of Richard Daniel, part of the RDFND crew. Three years after his last album, he comes back with his most mature and fully-realized album to date. Working with producers Erthling., Suaze, C'Mar the Producer, Bliss, and Maestr0, he finds the perfect balance between his gospel and R&B side and his underground hip hop side. As the title indicates, this album is about rolling with the punches and finding the silver lining in life. Over the course of the album, we get discussion covering everything from coming up in the Birmingham music scene to staying true to the dreams of your youth to the fragility of life, and everything in between. It also doesn't hurt that Richard Daniel is an incredible dual threat on the mic, with a singing voice reminiscent of Bilal and D'Angelo and rhymes that can do back flips over most emcees. On top of all of this, this album is home to one of the dopest songs of the year, "Black Vulcan." From the production to the rhymes that are just packed with information to a killer hook, it's far and away the song I've listened to the most this year.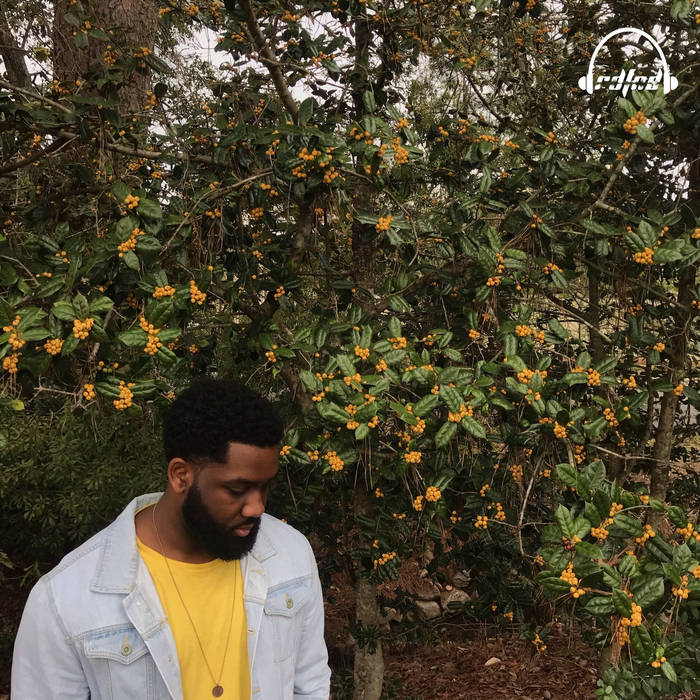 F. Virtue – Millennial Love in WWIII – S/R
Back in 2013, New York emcee F.Virtue made a splash when he released an EP called We Are Not The Shame on Fake Four, which gave us the queer hip hop anthem, "Anita Bryant." Since that time, he's experimented with styles and formats, releasing some singles and videos, and an EP in response to the Orlando nightclub shooting, Christopher St. Christopher. Along the way, there were ups and downs in his personal and creative life, and he felt like he couldn't quite find the right sound for himself. Then, after all these years, Virtue finally said "Fuck it!" and recorded this album very quickly. Trying to capture the feel of basement parties from his college days in Allston, there is a certain "live" feeling to much of the album, which is just bursting with energy. Virtue produces much of the album himself, but gets assists from Steel Tipped Dove, Skinny Atlas, and Danny J., who help bridge together punk, folk, dance music, and hip hop into this coherent sound across the album. F.Virute has never shied away from his queerness on the mic, and he addresses it with songs like "Nowadays It's So Cool To Be Gay (I Smile With Blood On My Teeth)," which forces you to confront issues of coming out and being bullied. There is material about loss, trauma, anxiety, and addiction, but there is also material about friendship and celebration and community. Nowhere is this more present than on "We Don't Mourn, We Dance," an anthem that builds up from the underground and explodes and spills out into the streets. It might have taken a minute to get here, but F.Virtue made this album count by putting absolutely everything he has into it.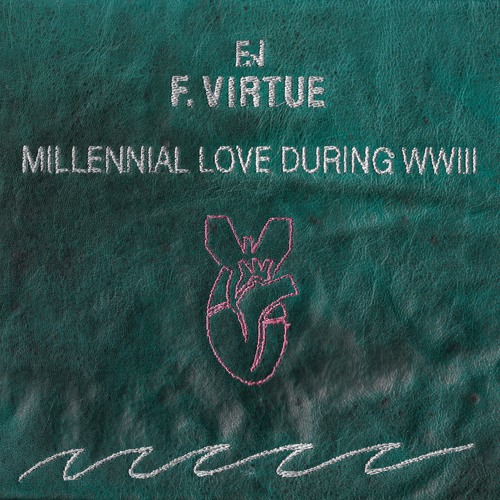 Lady Midnight – Death Before Mourning – Sound Verite
Lady Midnight had been making noise for several years in the Twin Cities music scene, whether she was singing as part of a salsa combo or working with artists like Afro Keys. When it came time to record her debut solo album, there was so much anticipation that you just hoped that it did her justice. Well, Death Before Mourning not only did her justice, it catapulted her to the next level. Working with producers Medium Zach, Ziyad, J.Hard, Psymun, Smax, MMYYKK, Proper-T, and Sen 09, they are able to create the perfect soundscape for her, with some absolutely beautiful midtempo grooves built on warm bass lines and synths, bringing in elements of R&B, synth-pop, house, and hip hop. The real keys to the album, though, are the thoughtful voice and lyrics of Lady Midnight herself. She has an incredible singing voice with great control, one whose power will sneak up on you, often because she builds her songs carefully and deliberately. Lyrically, this is an album about healing, in every sense of the word. Lady Midnight believes deeply in the power of music as therapy and as a tool for healing, and she's using Death Before Mourning as an opportunity to acknowledge and work through some of her own trauma, while also giving listeners the tools to work through their own. Debut albums don't usually come across the beautiful, powerful, and self-assured.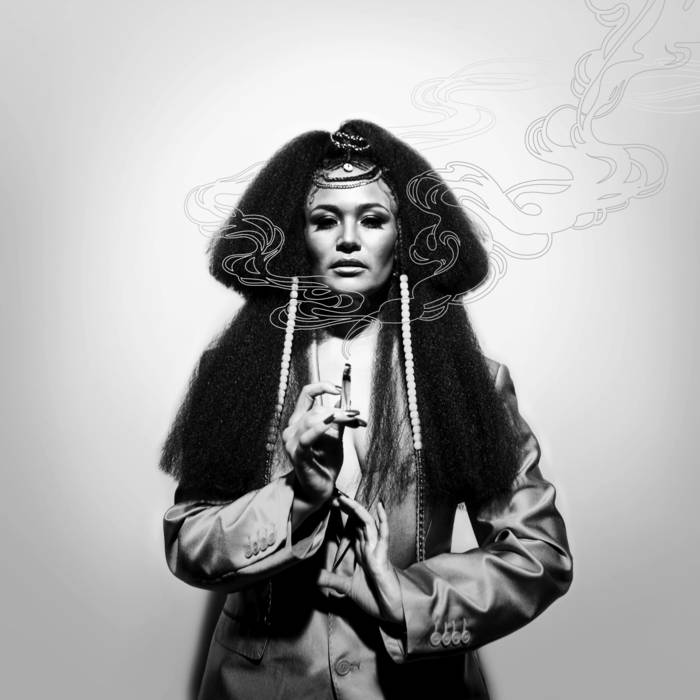 Mo Moshiri – Can I Tell You Something? – URBNET
Once upon a time, Mo Moshiri was rapping under the name Mos Eisley as part of the Vancouver group Sweatshop Union. Six years after the group went on indefinite hiatus, Moshiri has returned a solo artist, giving us the deeply personal Can I Tell You Something? Working with producer and longtime friend Rob the Viking, from Swollen Members, he was able to craft an album rooted in underground hip hop, while bringing in everything from the blues to dancehall and Persian dance music. This isn't just a fun sound, but also a reflection of who Moshiri is – a Persian refugee who left Iran when he was three, and then bounced around a few different countries for twelve years before finally settling in Vancouver. Moshiri cares deeply about the state of the world, whether it be international politics, the environment, or just how we are treating our neighbors, and so he's given us an album full of sing-along anthems about taking action, standing up to hate, and spreading love. In the wrong hands, this can come across as corny, but Moshiri is a skilled emcee who puts a lot of his own personal journey in his rhymes, and he has a great ear for hooks as well. The result is an album that will inspire you to stand up to the hate and corruption and go out and make a difference in your community.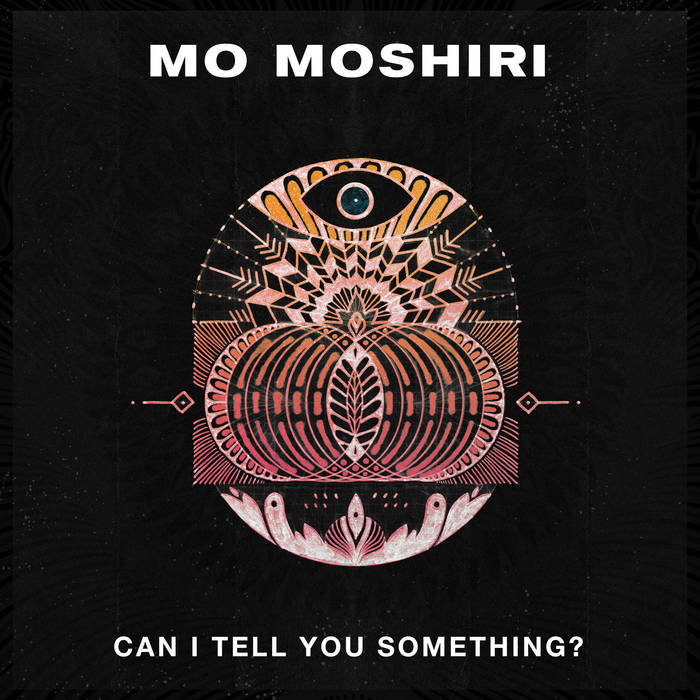 Von Pea – City For Sale – HiPNOTT
Von Pea has long been a respected New York emcee, whether it be as a solo artist or as part of the group Tanya Morgan. In recent years, he has also emerged a talented producer as well, which has culminated in City For Sale, his first entirely self-produced solo album. That would have been an accomplishment in and of itself, but there is a lot more to City For Sale than just that. While there are a lot of artists who move to New York at some point in their careers to chase their dreams, Von Pea is a native New Yorker. To that end, the city means a lot to him, as it's helped shape his personal identity and his music. Of course, New York has changed a lot over the years, so Von Pea took a minute to examine what his relationship with New York has evolved over the years. It goes deeper than just a "gentrifying is bad" examination, as Von Pea really gets into the nitty gritty over his push-pull relationship with New York, the only place he's ever called home. On top of all this, Von Pea delivers some really great production that builds on some classic East Coast boom bap that bangs, but also offers some really interesting nuance and samples that add to the conversation as well. This is far and away the best thing that Von Pea has done in his long career.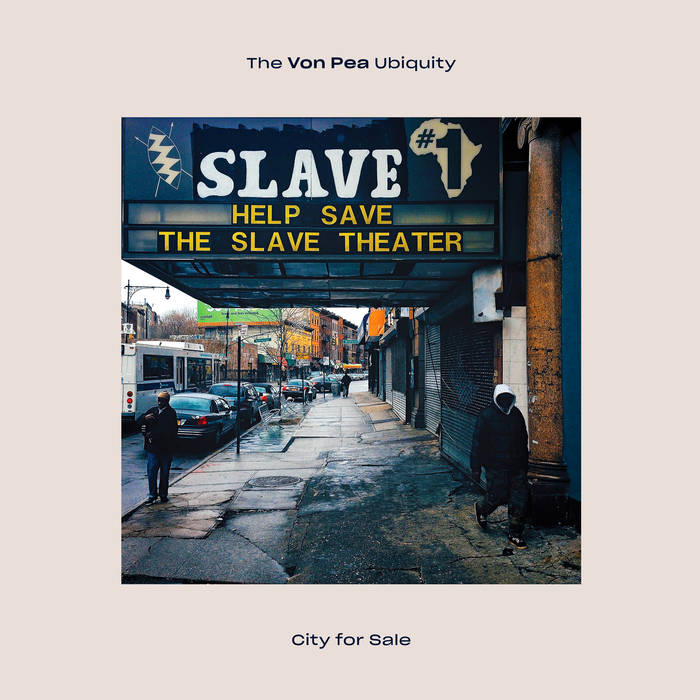 Tornup x Arkatype – You Will Never Understand (The State of Soul) – S/R
Not a lot of people are checking on Fort Worth hip hop, but those that are can tell you that Tornup is an artist that has been making some really interesting and progressive hip hop over the past few years. His most recent effort is his most ambitious to date, working with producer Arkatype, also from Forth Worth. Together, they have made You Will Never Understand (The State of Soul), a concept album about the prison-industrial complex. Over twenty-one short tracks, we get a collection of vignettes told from the perspective of a different Black person and their experience with the criminal justice system. While this meant that Tornup had to do a little research for the project, it unfortunately also meant that he didn't have to look hard to find these stories, having been substantially harassed by FWPD himself. In terms of the album, what makes this really successful is the musical foundation of Arkatype, who is drawing upon the history of Black music with soul and jazz, but then pushing things forward into discord with punk and industrial influences seeping in. This sets the stage for Tornup to take on all of these different voices and perspectives, giving a personal touch from many different angles to help humanize your understanding of the school-to-prison pipeline, the systemic racism, and more.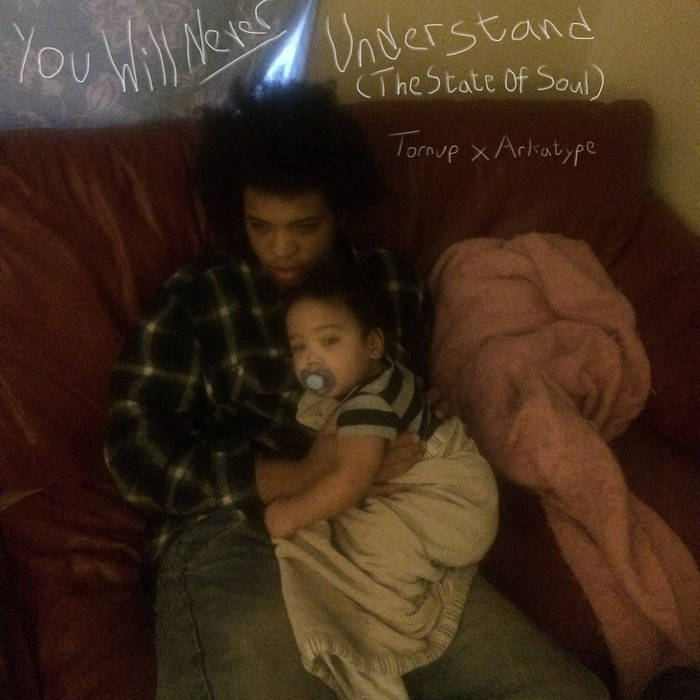 Sampa the Great – The Return – Ninja Tune
Two years ago, the artist known as Sampa the Great first came to my attention when she released Birds and the BEE9 on Big Dada. The release from the artist born in Zambia, raised in Botswana, and now based in Australia hinted at a lot of potential. Little did I know that just a couple years later, she would release an album that not only build on that foundation, but absolutely blow me away with its ambition, raw emotion, and thoughtful lyricism. Working with producers Silentjay, Kwes Darko, Clever Austin, Blue Lab Beats, and Syreniscreamy, they help lay down some killer R&B and hip hop, and then expand the sound by incorporating music from Zambia and Botswana as well. It's an album that can come hard at one minute with some big hip hop beats that can inspire Sampa to hop on the mic and destroy you with her skills as an emcee, but than turn right around and deliver some really soulful and intimate R&B and then feature some spoken word piece about putting your own mental health priorities first. She's representing for Black women everywhere and spelling out how they are systemically oppressed, but she's also opening up about her most deeply personal struggles, and how she found the strength to keep going. You also get an exploration of her spiritual side, along with a sense of community from all of the collaborators on the album. It's a longer album, but it's such a complex and rewarding album that's always in motion, you don't necessarily feel it's length when you listen to it. On top of all this, Sampa absolutely bodies a sample that was prominently featured on a Ghostface album and completely makes it her own, which is not something that many emcees can say.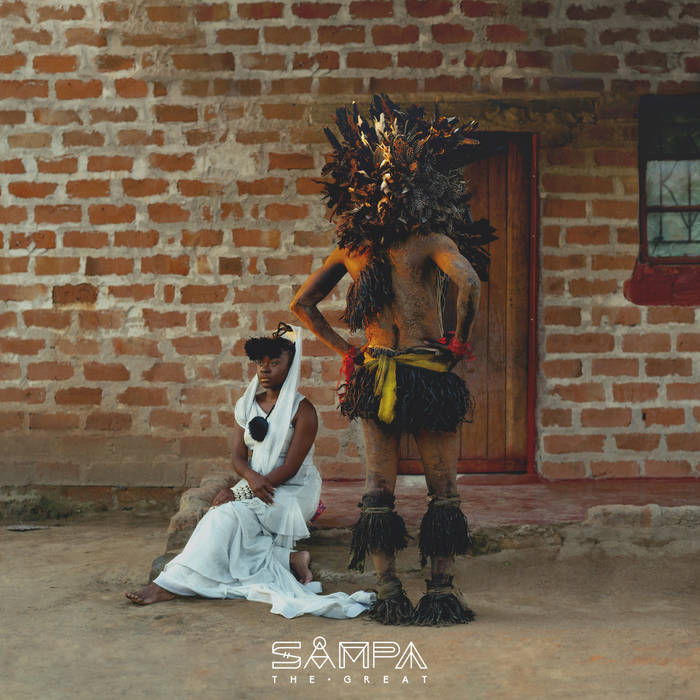 Ceschi – Sad, Fat Luck/Sans Soleil – Fake Four
Few artists this decade have spent as much time connecting people and building community as Ceschi has with his label, Fake Four, and with his music and constant touring. So when he announced that after a long tenure that has seen more than a few devastating losses along the way that he would be releasing three albums this year and retiring the name Ceschi for good, people understandably got upset. While we're not performing the physical and emotional labor that he is, when you become as invested in a community as Fake Four fans have, it's only natural to not want to let go of it. The reality of the situation is, though, that we don't have to worry about that quite yet, because life got in the way once again and Ceschi wasn't able to finish the third album of the trilogy before the end of the year. More importantly, whether or not he hangs up the stage name of Ceschi for good, I can hardly imagine that he's going to remain silent for very long, even if it takes another name or manifests in a new sound. All that said, the artist from New Haven gave us not one, but two brilliant albums to close out the decade, and they complement each other very well. Sad, Fat Luck features more traditional singles, and Sans Soleil works more as a continuous listening experience across the whole album. Over the course of both, we get the mix of folk, punk, and hip hop that Ceschi has become known for, and Factor Chandelier once again provides the perfect support on the production side of things that understands how to bring all of these elements together. Over the last few years since his last album, Ceschi has had several dear friends pass away before their time, including Sixo and Bender, and the weight of these losses is felt over the course of numerous songs as Ceschi tries to make sense of these tragedies. While these wounds are opened so that the healing can take place, that's certainly not the only aspect of these albums. One of the things that has caused fans to grow attached to Ceschi's music over the years is that while he's open about the fucked up parts of life, he's also steadfast and determined that if we build together, we can make something good in this world. This is felt on songs like the gentle and experimental "Stop & Smile," but then it's really driven home with sing-along anthems like "Middle Earth." It's at this point that we need to take a moment to also give praise to Sammus, who delivers the best verse of the year on "Middle Earth," which always simultaneously brings a tear to my eye and fist to my hand as I think, "You can fucking do this."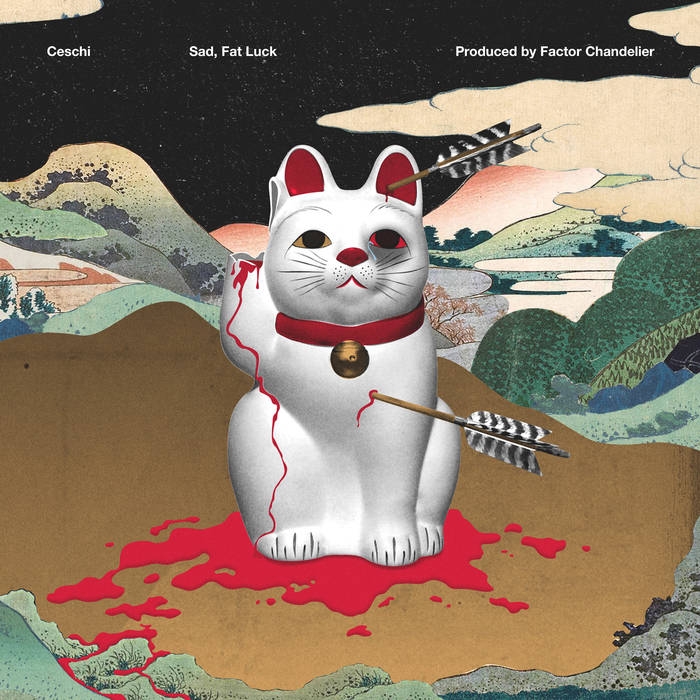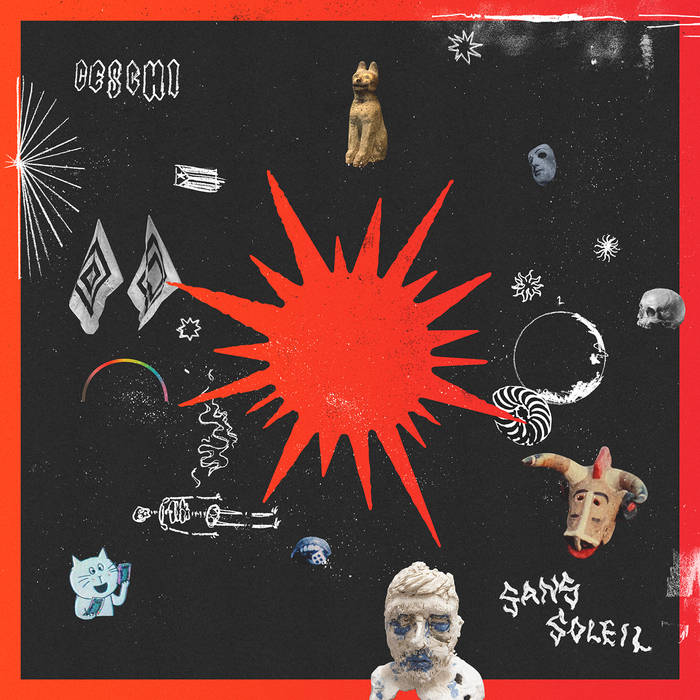 Previous: Swordplay - King George
Next: Apaso - Sorry Not Sorry