MC Pauze - Through Time
Written by Chi Chi Thalken on January 13, 2023
MC Pauze is an artist from San Francisco with a relatively short discography, but he's very much been welcomed into the fold by more established artists, working with groups like The Watershed, Justin's Case, and Old Soul Kollective. He now drops his debut album on Solidarity Records, Through Time.
To assemble the beats for this project, Pauze is working with producers Baghead, HandBeats, Dirty Harry, Brycon, Smooveez, NugLife, Hongo 1, Hi/Lo, and Mcstravick. Together, they are laying down some soulful West Coast underground boom bap, the kid of laid back, sunny beats with nice big pockets to them, where MC Pauze can just lay in the cut and spit his autobiographical tales and wax philosophical with his rhymes. In terms of a debut album, you're really getting to know Pauze, who is very open and wears his heart on his sleeve as an emcee. You'll get a bit of his childhood growing up in the Mission, his love life as a young man, his time in New York, his forays into activism, and his love of hip hop and the Bay. It's all there, and it's being told by an emcee with a lot of skill and charisma on the mic. The only thing holding this album back is the lack of editing on this project. Pauze certainly isn't the first artist to put everything and then some on their debut album. It's absolutely understandable from the perspective that you've been waiting for this opportunity, you have a lot to say, and you want everyone to get to know you as an artist. As a listener, however, twenty four tracks and an hour and a half of music is a lot to get through, even if it's one of my favorite artists of all time. In the case of MC Pauze, there aren't any stinkers on Through Time, but there are certainly tracks that could have been pulled to streamline the listening experience and make it a tighter and more explosive introduction. All in all, though, this is a really solid debut album from an artist with a lot of talent and potential, and I'm sure he'll learn and grow from this experience.
Through Time is a nice debut from San Francisco's MC Pauze. It's not perfect, but he's got a really solid foundation to build upon as he continues to contribute to the long tradition of underground Bay Area hip hop.
| | |
| --- | --- |
| Title: | MC Pauze - Through Time |
| Label: | Solidarity Records |
| Year: | 2022 |
| Rating: | 8/10 |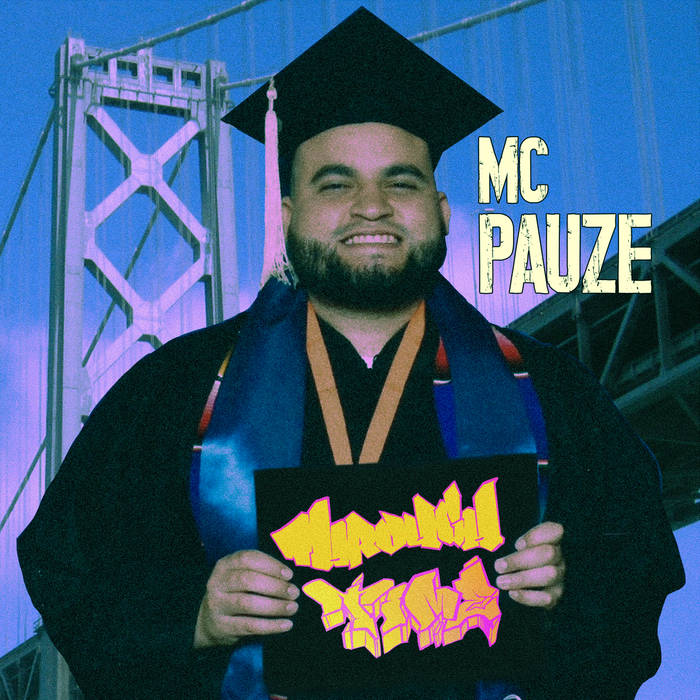 Previous: Top Twenty of 2022
Next: BlackLiq x Ohbliv - What Will It Take