Annise Courtney & K1NG ELJAY - Roses [The EP]
Written by Chi Chi Thalken on August 30, 2023
K1NG ELJAY is an emcee/producer from Birmingham who started releasing music in the mid-2010s. Since that time, he's established himself as one of the best all-around artists in Magic City, and he's collaborated with a lot of different artists along the way. Most recently, he gave us an album called PTSD, which came out last year. It featured a lot of other Birmingham artists, but one in particular that stood out was a relatively new talent named Annise Courtney. Now they've built on that moment and given us a collaborative EP, Roses.
For the EP, K1NG ELJAY is handling most of the production duties, with one track coming from TheRealJoeClark as well. Overall, it's got this great late night modern feel to it, with a lot of warm bass lines and midtempo beats. This fits the overall vibe, because the EP was born out of a few living room sessions and it just really feels like it's more of a cypher session type of energy than a formal album or anything like that. You can almost hear them tell each other, "Oh, let me hop on now!" as they trade dope verses and just keep that energy up as they go in and try to one up each other in the spirit of friendly competition. The good news is that Annise Courtney more than holds her own against ELJAY. He's been around for a minute and knows how to write a dope verse and record himself and all that, and if Annise Courtney was intimidated at all going into this project, it doesn't show up on the EP. She just matches his energy and maybe raises it a notch and then does her thing, spitting with dexterity, switching up her flows, and giving you all sorts of fun wordplay.
Roses is a great project that is a lot of fun and really captures the spirit of two artists just feeding off of each other's creative energy and having fun with it. If you've been following hip hop in Birmingham for a minute, you've known that K1NG ELJAY is dope, but hopefully now some new ears will be turned onto the talents of Annise Courtney, because she's also got the goods on the mic.
| | |
| --- | --- |
| Title: | Annise Courtney & K1NG ELJAY - Roses [The EP] |
| Label: | S/R |
| Year: | 2023 |
| Rating: | 8/10 |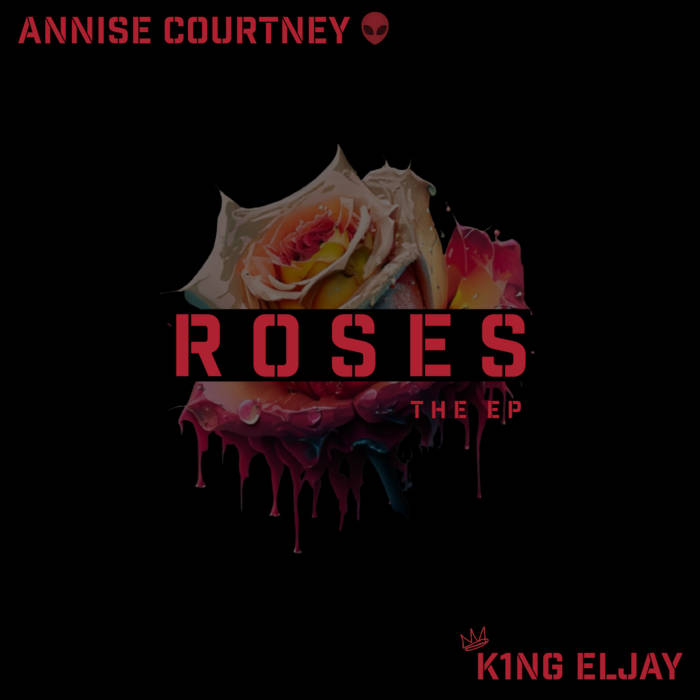 Previous: Werkha - Beat Tapestry
Next: Ruby Wood - Sincerely