Fat Tony & Taydex - I Will Make a Baby in This Damn Economy
Written by Chi Chi Thalken on August 29, 2023
Fat Tony is an emcee originally from Houston, now based in Brooklyn, who has been releasing music for the last fifteen years. In that time, he's been as prolific as he's been creative, and he's worked with labels like Don Giovanni before making the move to Carpark in 2020. After releasing two projects that year, he's been dropping all sorts of collaborative singles and one-offs here and there, but now he finally returns with a new full-length album done with producer Taydex, I Will Make a Baby in This Damn Economy.
Taydex is a producer from Los Angeles whose credits are all over the place, as he's worked with artists like All City Jimmy and Duckwrth, but also with 21 Savage and Dawn Richard. He first linked up with Fat Tony in 2020 when they dropped Wake Up. The great thing about coming back together to make this album is that now they get to build on that chemistry and take some chances and maybe do some more world building with each other. Taydex does an excellent job of building the soundscape of the album, mixing together synth pop, experimental electronic music, and trap beats to create this style that acknowledges Tony's Houston roots while also not just rehashing the same Southern beats that have been done a million times before. This works perfectly for Tony, who really puts on a clinic on the mic. Over the course of thirteen tracks, he's hitting you with a lot of different styles and approaches, and the whole thing is sequenced perfectly to take you on this emotional journey. As the album begins, we get some brash and playful shit-talking, but then as the album progresses, we begin to get more and more moments of personal vulnerability and depth as the project rounds out in a really fulfilling way. It could be the sweetness of "Alexis" or "Make a Baby," in which Tony goes in about taking the strides in adulthood to be a partner and parent. It could also be the ways in which Tony has been navigating the independent music industry for fifteen years, as evidenced by songs like "Boss Up" or "Opportunist Convention." Where things get to another level, though, is on the closing track, "Jasper, TX," in which Tony addresses how the 1998 lynching of James Byrd Jr. affected his world view as a young Black kid in Houston. It's a very tender note to end the album on, but also very powerful as Tony points out, we can't forget our history or sweep it under the rug.
I Will Make a Baby in This Damn Economy is a fantastic album from Fat Tony and Taydex. They have great chemistry together, and in their second go-round in a couple of years, they've been able to craft an album that hits on all the right notes. It's creative and has plenty of weird, challenging moments, but it's also accessible and fun to listen to. Tony has tons of skill and charisma on the mic, but he uses that to draw in listeners and then hit them with some heavy and important moments alongside the more playful material.
| | |
| --- | --- |
| Title: | Fat Tony & Taydex - I Will Make a Baby in This Damn Economy |
| Label: | Carpark |
| Year: | 2023 |
| Rating: | 9/10 |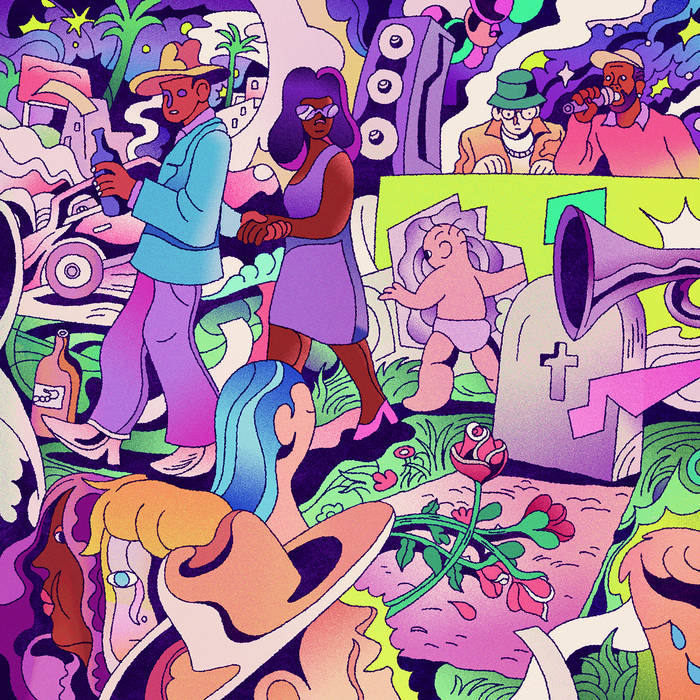 Previous: Kendra Morris - I Am What I'm Waiting For
Next: Werkha - Beat Tapestry