Moka Only - Martian XMAS 2022
Written by Chi Chi Thalken on December 12, 2022
Vancouver emcee/producer Moka Only has been releasing music at a prolific pace since the mid-'90s. Eighteen years ago, however, he put out what at the time seemed like an innocuous release called Martin XMAS 2004. It was an enjoyable, different type of hip hop take on the standard Christmas album. What we didn't know at the time, though, was that this was actually the start of a new tradition, with Moka Only releasing a new Martian XMAS album each year since then. As the year comes to an end once again, the time is finally here for Martian XMAS 2022.
As is the case with the rest of Martian XMAS series, 2022 isn't a traditional Christmas album. This means that you're not going to hear any sleighbells, and Moka Only isn't going to be rapping any goofy songs about Santa Claus. What you are going to get is a collection of songs that still fit Moka Only's general style of jazzy midtempo boom bap, but curated to fit the cold winter days, and songs that touch on the genera feel of the season, such as "First Snow," "Droppin' Icicles," or "Funky 4 Da Season." As it is a Moka Only project, there are lots of great grooves that will get your head bobbing, and the rhymes are very smooth and playful. He brings along a few friends for the ride this time around, including Davespy, Sunspot Jonz, and Troy Dunnit, who all get to add a little bit of flavor and have some fun with it. Essentially, you're getting exactly what you want out of a Martian XMAS album – it speaks to the season without being too on the nose with the theme. It's funky, and the rhymes are fun and playful.
Sometimes you just need to meet expectations. Moka has plenty of room within his career to release different types of projects and to experiment, but when it comes to Martian XMAS, there's no need to overthink things. Just deliver some cool boom bap, drop some rhymes about wintertime, bring along some friends, and have some fun with it. That's what Moka Only did with Martian XMAS 2022, and for that we are grateful.
| | |
| --- | --- |
| Title: | Moka Only - Martian XMAS 2022 |
| Label: | URBNET |
| Year: | 2022 |
| Rating: | 8/10 |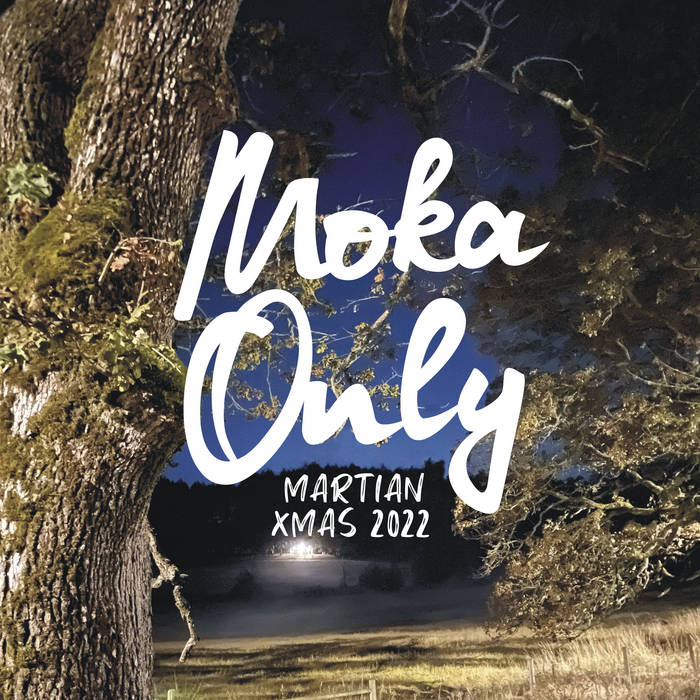 Previous: Raw Poetic - Space Beyond the Solar System
Next: Top Twenty of 2022