Yarni - Albers EP
Written by Chi Chi Thalken on September 1, 2023
Yarni is a producer from Sheffield who started releasing music in the mid-2010s. In that time, he's had releases on EMK and Kartel, and he's worked with artists like Thomas Scholz and Give Me Monaco. Just this past February, we got a full-length album form Yarni & Give Me Monaco called Parenthesis. Now he's back with a solo EP, Albers EP.
Albers was born out a different sort of collaboration for Yarni, as it sparked out of series of discussions and exchanges between Yarni and printmaker John Pedder. As they passed musical and visual influences back and forth, they found a real meeting point in their mutual admiration of German artist Anni Albers. She was a textile artists and printmaker who got started in the 1920s, often working in multiple mediums throughout her career. In this spirit, Pedder handprinted the physical copies of the vinyl, making the geometric artwork on each sleeve different than the last. Yarni then takes this geometric graphic work and the use of different textures and applies that to his instrumental music. Throughout the course of the EP, he's playing with elements of hip hop, jungle, footwork, house, and experimental electronic music and weaving them together in interesting and unexpected ways. Most importantly, Yarni gives himself space to develop these tracks and take them in interesting places, all while keeping the base groove of each track and really letting it cook while different sonic elements are being explored. As a result, it becomes a project you can really get lost in while you're dancing or just vibing out to these late night progressive jams.
Albers EP might look like a filler release at quick glance, but when you look closely at the detail going into the artwork, and then listen to the dedication, passion, and creativity contained with this project, you realize that Yarni has put a lot of himself into this.
| | |
| --- | --- |
| Title: | Yarni - Albers EP |
| Label: | Sound Records |
| Year: | 2023 |
| Rating: | 8/10 |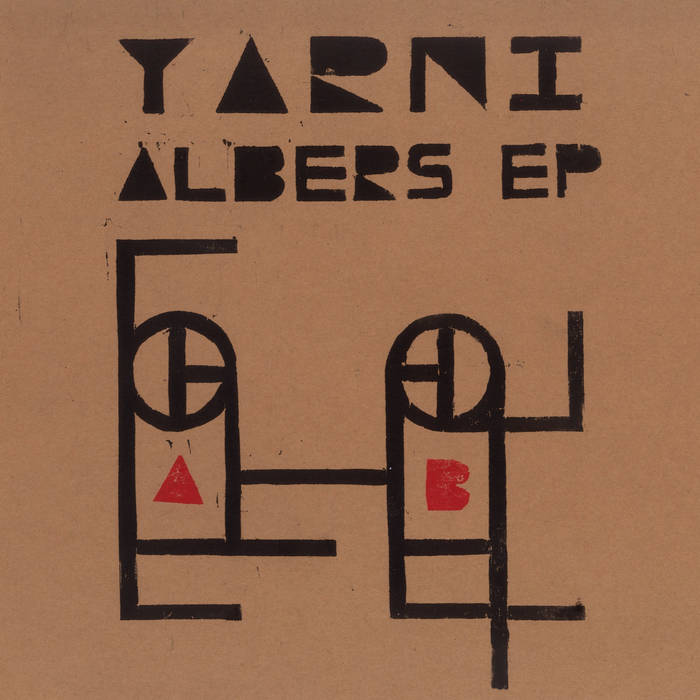 Previous: Ben Buck Beatbox - Back Burner '97
Next: A.D. Carson - V: Illicit