Moka Only - Martian XMAS 2021
Written by Chi Chi Thalken on December 14, 2021
Moka Only is the Vancouver hip hop staple who has been putting out music at a prolific pace since the mid-'90s. In 2004, he started the tradition known as Martian XMAS, when Moka would release an album annually each December. Now, after the rare year in which he was relatively quiet, Moka Only is back with Martian XMAS 2021.
A couple of years ago, Moka ditched the "XMAS" portion of his annual December release, since they weren't really Christmas themed at all, but this year he decided to put the "XMAS" back in. Now, I couldn't say why, exactly, because it's not like Martian XMAS 2021 is full of sleigh bells and songs about the birth of Jesus. There are some winter references, with songs like "Wood Paneled" and "Shivery Shit," but if anything, this album leans further in the Martian direction than any recent entry in the series. In fact, this is much more of a Kool Keith album than a holiday album, with it's raps about sex and space travel. That said, if you're looking for an album with some left field boom bap and some absurd humor about space and sex this winter, Moka Only has you covered. Any way you slice it, you're getting exactly what people come to Moka Only for in the first place. He's giving you that mid-'90s style of East Coast boom bap, with some drums that crack, and he's giving you a smooth melodic flow and playful rhymes.
Martian XMAS 2021 might be a surprise if this is your first entry into Moka Only's series of releases, but for longtime listeners, this will be a welcome return. It's absurd at times, it's a little weird, but it's also fun hip hop that bumps and will shake up your December listening.
| | |
| --- | --- |
| Title: | Moka Only - Martian XMAS 2021 |
| Label: | URBNET |
| Year: | 2021 |
| Rating: | 8/10 |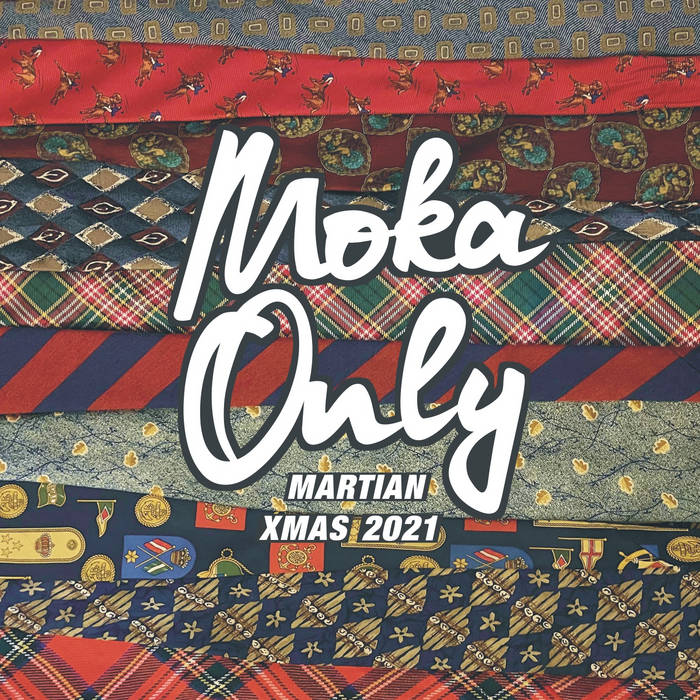 Previous: R.A.P. Ferriera - the Light Emitting Diamond Cutter Scriptures
Next: Top Twenty of 2021