Snotty Nose Rez Kids - Life After
Written by Chi Chi Thalken on January 20, 2022
Snotty Nose Rez Kids is the Vancouver duo of Young D and Yung Trybez. The First Nations group released their first album in 2017, and they been moving a steady clip since then. They released their third album, TRAPLINE, in 2019, and then followed that up with an EP, Born Deadly, in 2020. Now they are back with their fourth full-length album, Life After.
You can listen to a million "trap" albums these days, and a lot of them will sound roughly the same. It's not because it's inherent to the sub-genre, but because a lot of artists these days get caught up in chasing a particle sound or style, and we get caught in a feedback loop where not many people are saying anything interesting or doing anything unique with the beats. Then you listen to an album like Life After, and you realize just how good this music can be if artists really pushed themselves to do something special with this style of hip hop. With production by 7ink, Ocean, Kyrigo, SXINT, Damien Alter, Boogey the Beat, Bojo, and Young D, you get an album that absolutely knocks with an overall consistent sound, with a dark and aggressive tone, but there is also plenty of space from track to track to open things up and introduce some different sounds and melodies and rhythms to keep everything fresh. Building off of that foundation, the real magic happens when SNRK hop on the mics and start rhyming. They both are highly skilled on the technical side of things, and they do a great job of dancing around the beats with different flows, hitting you from all sorts of different angles and keeping you on your toes at all times. Where things really get special, though, is that these two have a unique perspective and have a lot of stories to share. Right out of the gate on the opening track, "Grave Digger," they declare, "I know Creator with me, you can see it when I rage/Couple thousand in the building, hundred thousand on the stage/I been tryna save my people, I'm the one that should be saved/I just wanna catch a body, I'm so tired of digging graves." The stakes are high when it comes to the rights of their people, and the pandemic only highlighted to them how the government and a capitalist society try to push them aside and sweep all of their needs under the rug. By the time you've made it to the last track, "After Dark," and you get to the refrain of "I pray we at peace and not in pieces/And that we break the cycle for my nephews and my nieces/I'm the furthest thing from perfect, that's okay, that's Minay/We done came a long way and I'm proud of my neechies I'm saying (I'm saying)," you've been taken on a journey where these two young men do their best to let you walk a mile in their shoes and feel the joy and the pain that they feel not only for themselves, but for all they represent as well.
Life After is an incredible step forward for Snotty Nose Rez Kids. Young D and Yung Trybez really dug deep and pushed themselves to create something special that not only slaps, but takes you on a personal journey and forces you to face some issues regarding the Native populations of Canada.
| | |
| --- | --- |
| Title: | Snotty Nose Rez Kids - Life After |
| Label: | S/R |
| Year: | 2021 |
| Rating: | 9/10 |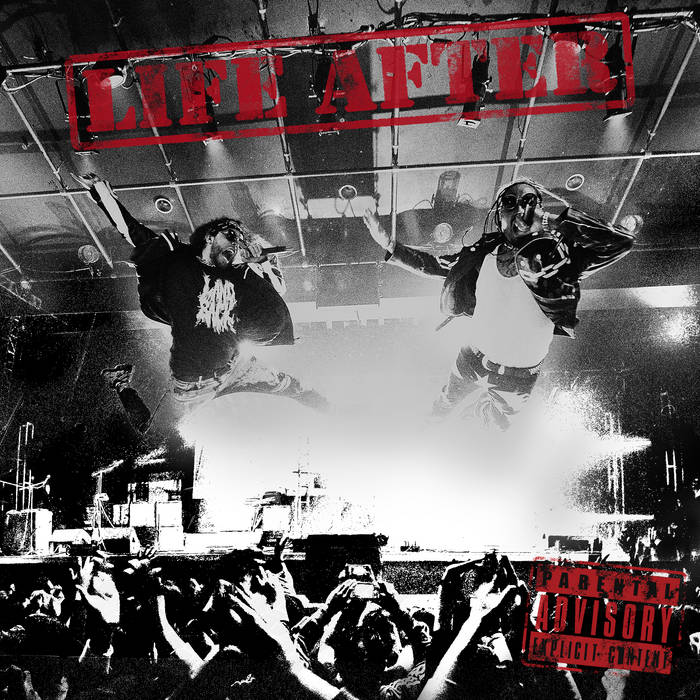 Previous: Top Twenty of 2021
Next: Sleep Sinatra - In God's Image