Swordplay - King George
Written by Chi Chi Thalken on December 27, 2019
2019 was a busy year for the Berkeley artist known as Swordplay. After a several-year hiatus that included attending law school, he re-emerged, first with a re-release of his 2009 album, Malista, in April. That was followed up with a brand new album, Paperwork, in September. Now he returns once more to participate in Fake Four's Freecember series with another album, King George.
If you're familiar with Swordplay, you know that he is an artist who walks the line between indie rock and hip hop, in a fashion similar to Why? Some material might lean more hip hop, other might lean more indie rock. King George is an album dedicated to a friend who passed away a year ago at the age of 30, and to pay tribute, Swordplay has made a singer-songwriter album, one almost completely just himself singing and playing acoustic guitar. This helps lay bare the raw emotion that Swordplay was feeling, but also helps him give space to the philosophical questions that are raised when someone passes so soon. One of those questions that Swordplay raises is that of the mythbuilding that happens around someone after their death, which in turn lead to the album title of King George. It's an album that is really best experienced listening to in solitary, so that you can really form a bond with the music and let your own thoughts and emotions run wild after listening to it, at least at first. Of course, the other side of the coin is that this is an album about friendship and the community that we build for ourselves, so maybe you do want to share the listening experience with your own friends as well. Who am I to judge? We all grieve in our own ways. In Swordplay's case, he's made a beautiful and thoughtful and raw songer-songwriter album.
Swordplay is a multifaceted artist, and it's good to have him back. King George is a touching end to a great year for the Berkeley artist.
| | |
| --- | --- |
| Title: | Swordplay - King George |
| Label: | Fake Four |
| Year: | 2019 |
| Rating: | 8/10 |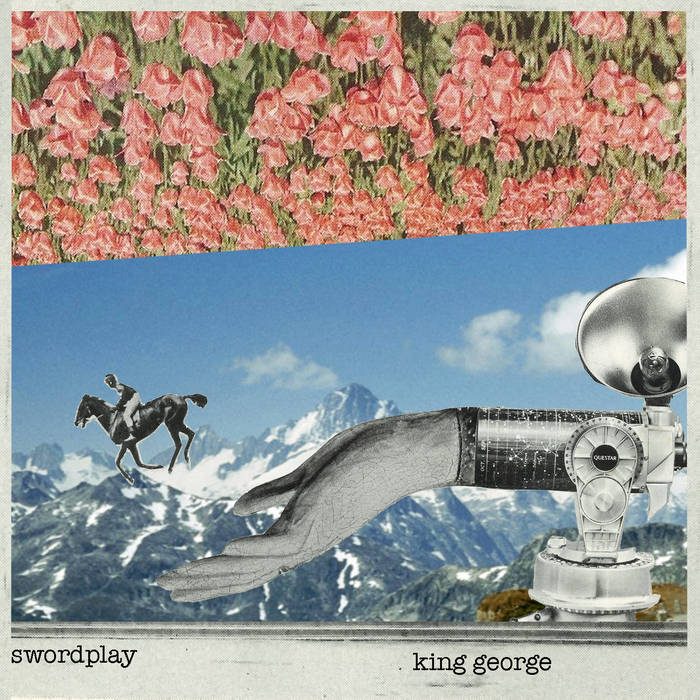 Previous: Moka Only - Martian 2019
Next: Top Twenty of 2019