Apaso - Sorry Not Sorry
Written by Chi Chi Thalken on January 6, 2020
Apaso is an emcee from San Antonio who has been releasing music for about the last ten years. It's been a minute since we got an official release from him, but to start the new year and decade, he's releasing an EP full of songs that he's recorded with Progeny over the last eight year, titled Sorry Not Sorry.
This is EP is interesting in that it's going to serve as an introduction to Apaso to many listeners. The EP opens with a couple of shit-talking songs, including the title track. The rhymes were solid, and the production from Progeny was as good as we've come to expect from him over the years. The tracks were enjoyable, but by the end of "Nod," I was starting to wonder if we were going to get anything more substantial on the EP. Fortunately, just as I was beginning to ask the question, we get "Chingona," Apaso's ode to the bad ass Latinx women in his life. It's a good song, but it does walk an interesting tight rope between Apaso getting on the mic to tell us about these awesome women and stepping out of the way and letting the awesome women who are Kree 23 and Aimsta tell us about themselves. We get more substance over the course of a few more tracks like "#Facts," "The Light," and "Stop Killing The Planet," which discuss everything from police brutality to the environment in really thoughtful ways, giving you plenty of food for thought as you nod your head along to the beats. The only real slipup comes in the form of "Work," which feature Lawjick. It's not the worst song in the world, but it does feel a little like Lawjick is bringing Apaso down a little by working in more than a few too many crude punchlines that seem to be there for shock value more than anything else.
Minor criticism aside, Sorry Not Sorry seems like a promising start to a new chapter in Apaso's career. It will be interesting to see where he goes from here.
| | |
| --- | --- |
| Title: | Apaso - Sorry Not Sorry |
| Label: | BoomBap Masterpiece Records |
| Year: | 2020 |
| Rating: | 7/10 |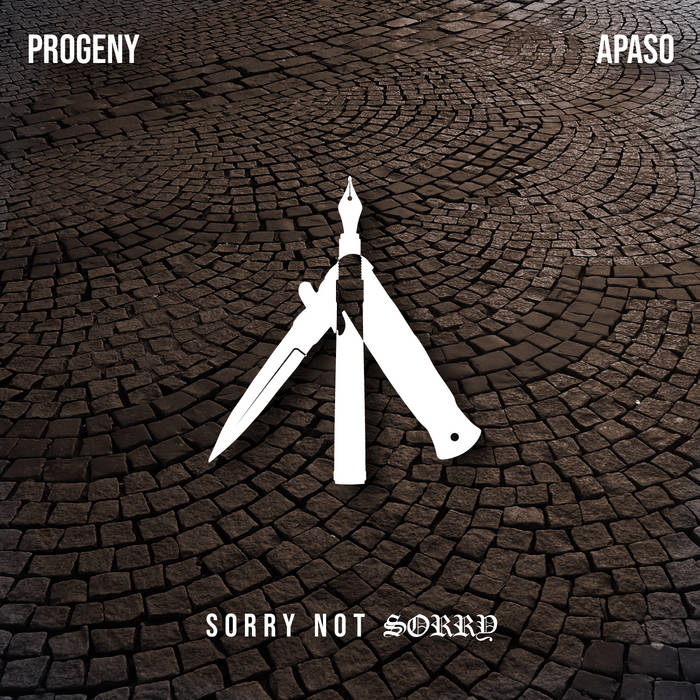 Previous: Top Twenty of 2019
Next: Cape - Cape