Zilla Rocca & andrew - Don't Wait for Me to Leave
Written by Chi Chi Thalken on September 21, 2022
andrew is an artist from Philadelphia who started releasing music in 2019. In 2020, he made his debut on Cold Rhymes with his Necessary People-produced album, WOTW. His most recent release came just this past February, when he released his self-produced album, The Rain Knows What It's Doing, on Three Dollar Pistol Music. Now he's back with a new collaborative album with Zilla Rocca, Don't Wait For Me To Leave.
While both artists have worked as emcees and producers, for this particular project, andrew is handling production duties while both take turns on the mic. In general terms, andrew's production style is working within the tradition of East Coast soul-sampling boom bap, but his particular approach is very melodic and subtle, with a little room for experimentation. He gives you a good variety of beats, and he always finds unique approaches to hooks for his songs. It's all very accessible and approachable, but there is a lot happening just under the surface when you start to listen closer. On the mic, both Zilla Rocca and andrew seem to be pushing each other in all the best ways. This album could have just been a quick jaunt through some boom bap beats with some shit talking and some party rocking, and that would have been just fine. However, these two are running the gamut over the course of eleven tracks. We're getting some fun, nostalgic rhymes, such as on "Karate Culture," featuring Wally Clark, and we get the playful posse cuts of "No One Cooks on Friday," featuring PremRock and ALASKA and "Rain Delays" with Curly Castro and Rich Jones. We also get the introspective longform narrative of "New Love," and the subtle social and political observations about changing neighborhoods on "Dom Irrera." It's a really well-rounded album that brings out the best in both artists.
Don't Wait For Me To Leave is an album that immediately feels familiar. You'll certainly rock with the soulful beats and the charisma and chemistry that Zilla Rocca and andrew have on the mic. What makes the album really great, though, is how much you'll discover with each repeat listen, because these two have packed so much into this project.
| | |
| --- | --- |
| Title: | Zilla Rocca & andrew - Don't Wait for Me to Leave |
| Label: | Three Dollar Pistol Music |
| Year: | 2022 |
| Rating: | 8/10 |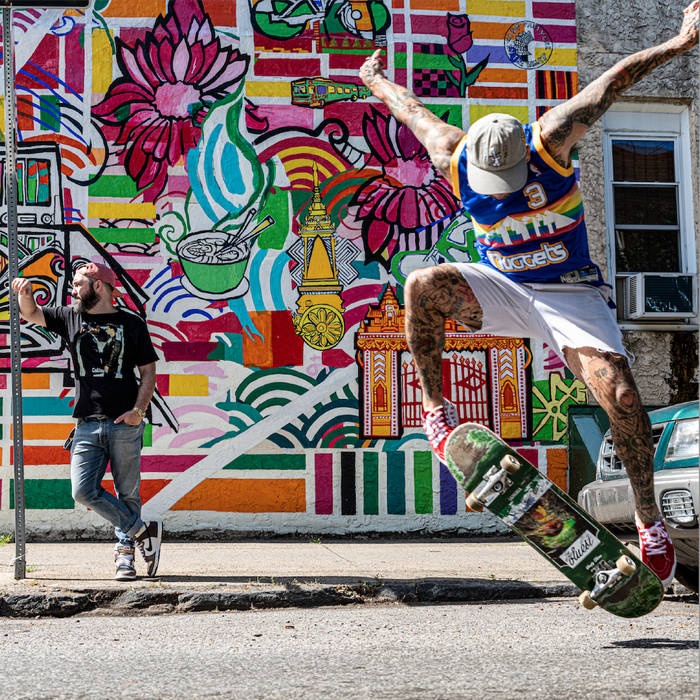 Previous: Butcher Brown - Presents Triple Trey Featuring Tennishu and R4ND4ZZO Big Band
Next: Sam Redmore - Universal Vibrations