Butcher Brown - Presents Triple Trey Featuring Tennishu and R4ND4ZZO Big Band
Written by Chi Chi Thalken on September 21, 2022
Butcher Brown is a five-piece group from Richmond that has been releasing music since 2013. Since that time, they've developed a reputation as an exciting live act that combines jazz, funk, R&B and hip hop. Most recently, we got their Encore EP a little over a year ago. Now, we get a taste of a new project and direction for the group as they release Presents Triple Trey featuring Tennishu and R4ND4ZZO Big Band.
Triple Trey was originally written as a hip hop album by multi-instrumentalist and emcee Tennishu, but as it happens with a group like Butcher Brown where everyone is a talented musician and they are always working on collaborations, the project evolved until it became the album we now have before us. And what is that album? Well, you still have Tennishu on the mic rapping like it's a straight hip hop album, but now you have Butcher Brown expanding and welcoming in ten Richmond-area musicians, creating R4ND4ZZO Big Band (named for bass player Anthony Randazzo, who arranged the sessions). The result is a big band/hip hop hybrid sound, falling somewhere in between daKAH Hip Hop Orchestra and Marcus Lewis Big Band. Projects like these always have the potential to sound novel, but in the right hands they can be really exciting. The key is that the hip hop needs to be treated with the same level of respect and musicianship as the big band, which it is here. The approach is more of, "Tennishu has these great rap songs, but what if we had a big band play instead of sampling old records?" This helps ensure that instead of just having an emcee rap over big band arrangements, the big band is laying down funky cuts that are always in service of the song. As a result, Tennishu gets a chance to shine on the mic, all while he has these rich horn and rhythm section arrangements behind him delivering on the soul and funk to create some really great hip hop. When you finally put it all together, you get an album where Tennishu is really stepping out and showing that he can hold his own as an emcee, delivering party rockers and thoughtful and personal rhymes alike, and Randazzo does a great job as bandleader and arranger, always putting the bigger picture first.
Present Triple Trey featuring Tennishu and R4ND4ZZO Big Band is a different project for Butcher Brown, but a welcome one. They challenged themselves to create something new with a different structure, but they put in the work to make sure everything was where it needed to be before they released this album. The even better news is that there is a promise of more to come in the near future.
| | |
| --- | --- |
| Title: | Butcher Brown - Presents Triple Trey Featuring Tennishu and R4ND4ZZO Big Band |
| Label: | Concord Jazz |
| Year: | 2022 |
| Rating: | 8/10 |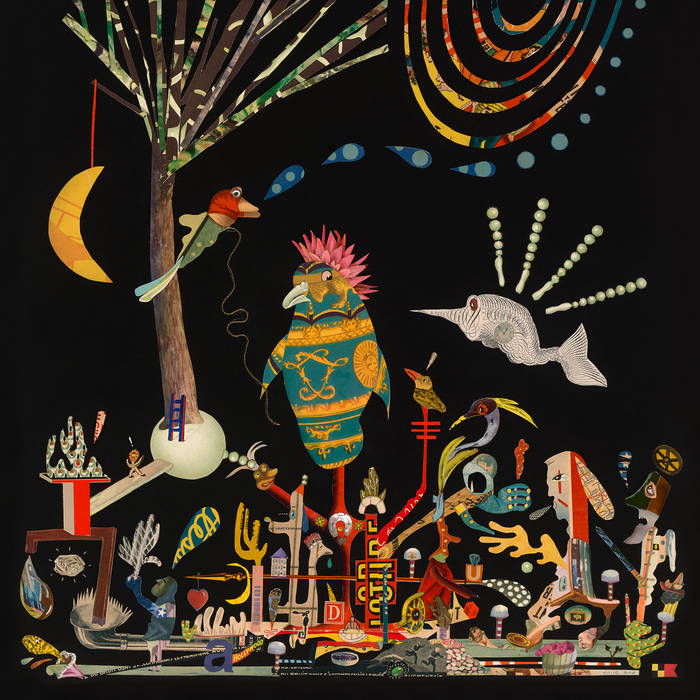 Previous: Rhys Langston - Grapefruit Radio
Next: Zilla Rocca & andrew - Don't Wait for Me to Leave