YUNGMORPHEUS - From Whence It Came
Written by Chi Chi Thalken on May 4, 2023
YUNGMORPHEUS is an artist from Los Angeles who started releasing music in the mid-2010s. Since that time, he has been very prolific and has shown a love of collaboration, releasing projects with the likes of Pink Siifu, Fumitake Tamura, and Eyedress, just to name a few. His most recent solo project came just last November, when he released the EP Burnished Sums. Now he is back with a full-length album, From Whence It Came.
For this album, YUNGMORPHEUS is working with a slew of producers that includes Dirty Art Club, Ohbliv, Fitz Ambro$e, August Fanon, Shungu, as well as handling a few of the beats himself. It can look like a lot of cooks in the kitchen to make this album, but YUNGMORPHEUS clearly has a sense of who he is as an artist and what sound he wanted for this album, because while there is variation across the tracks, there is a throughline of laidback, soulful, slightly psychedelic beats. It's the kind of sound that makes you feel like you're driving late at night, scanning the radio, and you stop on this weird, funky sound on the left of the dial. On top of that, YUNGMORPHEUS doesn't do too much on the mic in terms of his flow. It's an intimate, minimalist style on the mic, never concerning himself too much with delivering a big hook or really rocking the crowd in that manner at all. As a result, much of this album ends up feeling like an old school mixtape, where some deejay pieced together a lot of their favorite left field beats, and YUNGMORPHEUS comes on the mic to drop all of these stream-of-consciousness rhymes. To that end, he's also getting a lot of different artists to hop on and join in on the vibe, including Jimetta Rose, Fly Anakin, Ahwlee, Iojii, and Mary Lattimore, who all take a chance and get weird with it as well. It's the type of project where you just have to sit with it and let it all sink in over the course of the album, and the pieces will slowly come together as you're listening.
From Whence It Came is an interesting project from YUNGMORPHEUS. I'm sure there are some that see his prolific nature and growing popularity and would love for him to make a pop album so they could capitalize on everything. Instead, YUNGMORPHEUS stuck to his guns and gave us a project that sounds like something you'd hear late at night on college radio when the FCC and campus administration aren't listening.
| | |
| --- | --- |
| Title: | YUNGMORPHEUS - From Whence It Came |
| Label: | Lex Records |
| Year: | 2023 |
| Rating: | 8/10 |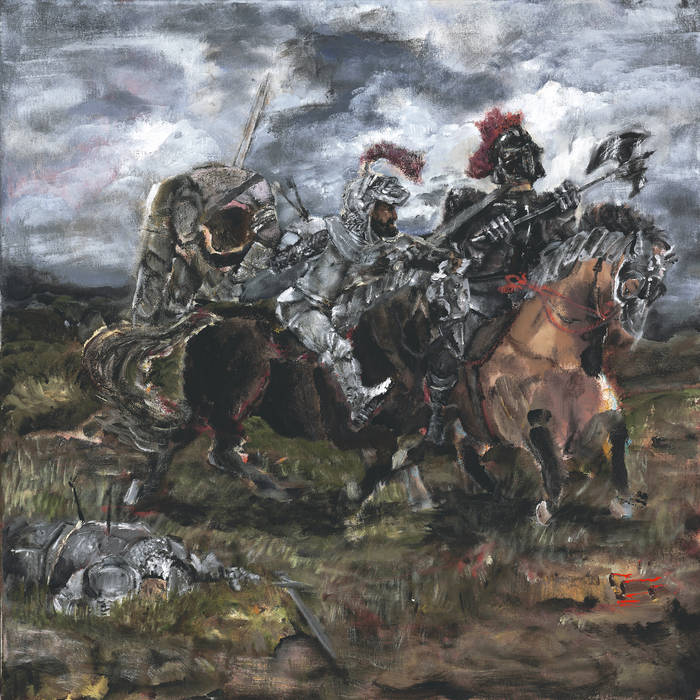 Previous: Izo FitzRoy - A Good Woman
Next: Klassy - Good Seeds