Klassy - Good Seeds
Written by Chi Chi Thalken on May 4, 2023
Klassy is an emcee from Los Angeles who has been around for a minute, but she didn't officially make her solo Beatrock debut until 2019, when she dropped her EP, Dirty Cortez. Now, after dropping a collection of older material, The Ashtray Sessions (Circa 2012), just last month, she comes back to drop her full-length album, Good Seeds.
You don't want to overthink things, especially when it comes to a debut album like Good Seeds. To that end, Klassy is working with veteran producer and the backbone of Beatrock, Fatgums. He's able to cook up plenty of that soulful West Coast boom bap, putting Klassy right in her comfort zone so that she can hop on the mic and begin to weave her tales on the mic with ease. Klassy's greatest strength as an emcee is how personal she gets with her rhymes, how she finds her power in owning her identity as a young Filipino mother who also works as a tattoo artist. Listening to this album, you can tell how much community and family mean to Klassy. This is reflected not only in her rhymes, but in the way she brings in her older siblings at Beatrock to make the album feel like a family affair, with The Bar, Rocky Rivera, Otayo Dubb, and Mystic all joining Klassy on the mic. Of course, then there's also the epic posse cut simply titled, "Greatest Song Ever," which features Marco Kane, Power Struggle, Otayo Dubb, Prometheus Brown, Ruby Ibarra, Do D.A.T., Rocky Rivera, Bambu, and Faith Santilla, giving you the ultimate Beatrock cut. While all of this is really enjoyable, what truly makes this album special is the way that Klassy not only spits confidently on the mic and claims her space, but that she then uses that space to get really vulnerable with her audience, letting them get a glimpse at her struggle, and learning how she was able to rise up with the love and support of her friends and family.
Good Seeds is a great step forward for Klassy. She has been quietly killing it for a few years now, but now people can really get a sense of what makes her special as an emcee. It was a long journey, but it was worth it.
| | |
| --- | --- |
| Title: | Klassy - Good Seeds |
| Label: | Beatrock Music |
| Year: | 2023 |
| Rating: | 8/10 |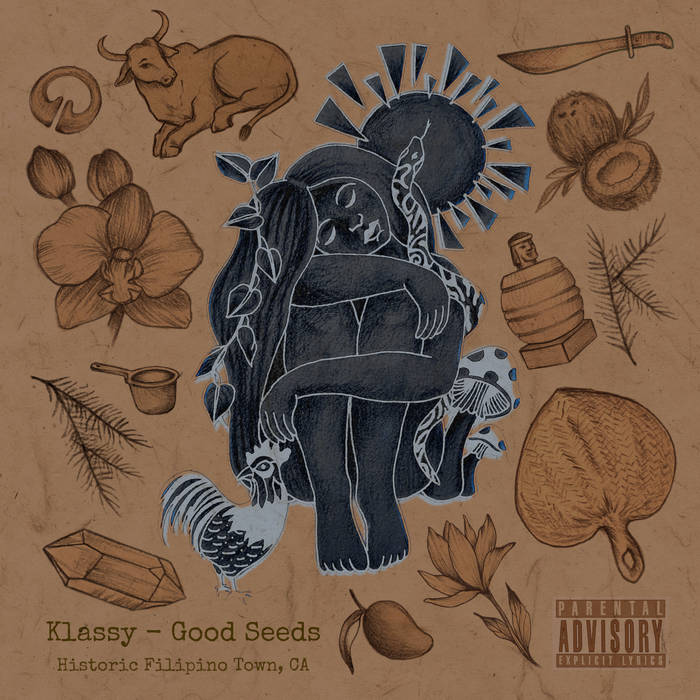 Previous: YUNGMORPHEUS - From Whence It Came
Next: WheelUp - We Are the Magic