Izo FitzRoy - A Good Woman
Written by Chi Chi Thalken on May 3, 2023
Izo Fitzroy is an artist from London who has been releasing music since the mid-2010s, with her first album, Skyline, coming out on Jalapeno Records in 2017. Since that time, in addition to her solo career, she's been a sought after featured vocalist, working with people like Smoove & Turrell and Kraak & Smaak and Qwestlife. Her most recent album came in 2019, when she released How the Mighty Fall. Now she is back with her new full-length album, A Good Woman.
On occasion, I like to refer to the third-album theory, which is simply that when you have an artist drawing from different styles, not quite fitting neatly into a box, it usually takes them three albums to really find their voice and their confidence and really nail it. I don't say this to disparage Fitzroy's first two albums, but merely to praise how confident and natural all the music feels across A Good Woman. Fitzroy has a great voice with a nice low end and a really rich tone to it, with just a slight rasp to give it an interesting texture. She also has incredible control of that voice, with great melodic instincts as well, just giving you the instrument that needs to be front and center for this entire album, to guide you through this emotional journey that Fitzroy is taking us on. To craft the album, Fitzroy turned to one half of Kraak & Smaak, Oscar de Jong, to handle production duties. Together, they navigate an album that is at it's core a soul album, but also dabbles in blues, gospel, funk, folk, and rock. It all blends together incredibly well and is sequenced very smartly to find all of these connecting points and put all of the music in conversation, but at different points across the album, you'll hear all sorts of different influences, ranging from Leon Russell to Curtis Mayfield to Minnie Riperton to Dusty Springfield to Stevie Wonder, just to name a few. It's a really expansive album, but it never gets away from Fitzroy. She always knows to push the music, but then always brings you back down to Earth.
A Good Woman is one of those magical albums that feels familiar the first time you listen to it, like it's always been a staple of your listening library. Fitzroy has really stepped it up with this album and taken all of the great foundation she's laid down over the last few years and built something really special with this effort.
| | |
| --- | --- |
| Title: | Izo FitzRoy - A Good Woman |
| Label: | Jalapeno Records |
| Year: | 2023 |
| Rating: | 9/10 |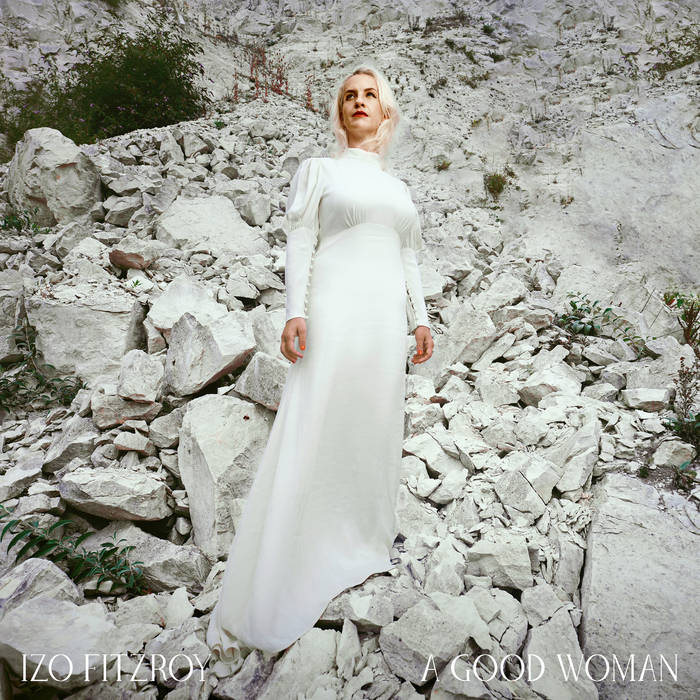 Previous: Harrison - Birds, Bees, The Clouds & The Trees
Next: YUNGMORPHEUS - From Whence It Came