Yazmin Lacey - Voice Notes
Written by Chi Chi Thalken on March 8, 2023
Yazmin Lacey is an artist from Nottingham, UK. She started releasing music in 2017, when she dropped her first EP, Black Moon. Since that time, there have been a few more EPs, with the latest, Two Takes EP, done in collaboration with Congi, coming in December of 2020. Now she is finally ready to take that next step in her career as she releases her debut album, Voice Notes.
To craft the sound of Voice Notes, Yazmin Lacey is working with producers like Craigie Dodds, JD.REID, Melo-Zed and executive producer Dave Okumu. Together, they worked on a lot of studio jam sessions and tried to capture a lot with live takes. This meant including some small imperfections on purpose, to give you a sense of the energy in the room, and to allow some of the raw emotion of Lacey's vocals in particular to come through. Over the course of the album, Lacey is bringing in a few different styles of music from funk, soul, hip hop, R&B, jazz, dub, reggae, and Afrobeat, but the throughline that ties everything together is neo-soul, with Lacey's vocals and lyrics always grounding everything and giving you that connection from song to song. As a vocalist and frontperson, Lacey is confident, soulful, mature and thoughtful with her vocal lines and her personal lyricism. From the moment the album begins, you know that Lacey isn't going to try to do too much. She trusts herself as a vocalist and songwriter, and she trusts her collaborators to help bring that vision to life. She has a rich tone to her voice, and great melodic instincts, crafting a lot of lines that will stick in your head for days. The production matches this tone, always supporting and elevating without overpowering. It's a very personal album, with Lacey setting to music the last few years of her life, whether it be the ups and downs of gaining some notoriety from her EPs, or balancing all of that with her love life, or dealing with the turmoil of the rest of the world while she's trying to carve out this space for herself. It's an album that is years beyond where you might expect Lacey to be at this point in her career.
Yazmin Lacey didn't follow the most typical path to her debut album, but when it finally came time to make Voice Notes, she made it count. It's a mature, rich, and soulful album that is musically adventurous and deeply personal. It sounds great the first time you listen to it, and it's easily accessible, but it also has so much musical depth to it, you'll want to keep coming back for more.
| | |
| --- | --- |
| Title: | Yazmin Lacey - Voice Notes |
| Label: | S/R |
| Year: | 2023 |
| Rating: | 9/10 |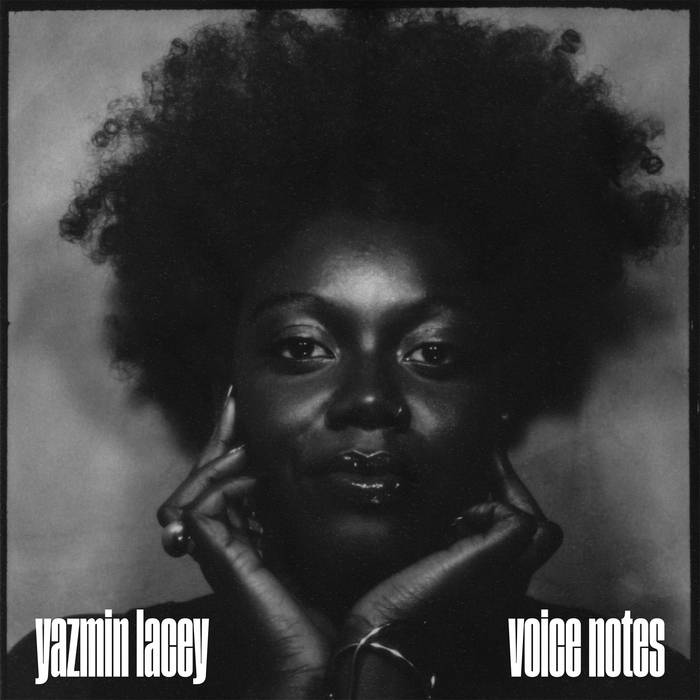 Previous: Hellsent & Batsauce - JIMI FLOSS
Next: Mister T - Synchronized Roots