Yarni - Pigna
Written by Chi Chi Thalken on June 10, 2022
Yarni is a producer/multi-instrumentalist from Sheffield who released his first album five years ago. In that time, he's moved from just being a house/techno producer to someone who moves and expands their sound with each project. He did this when he dropped his last album, Boro, released about a year ago, which saw him work with local jazz musicians and also incorporated some Japanese influence after spending some time there. Now he's back with a new album that goes in different directions, Pigna.
In case you were wondering, "pigna" is the Italian word for pine cone, and there is a tradition in Sicily to hang a ceramic cone in the hallway of each house as a symbol of openness and welcome hospitality. It is apt that Yarni picked this for the title of his new album, because the music feels very open and welcoming as you listen to it. That is because Yarni is clearly very curious as a musician, someone who isn't content to just keep returning the same style of music with each release. On Pigna, Yarni is still working mostly in rhythmic instrumental dance music, but this time around he's expanded his house, funk, and jazz and folded in some Afrobeat, soul, and pop to the equation. To help him achieve this sound, Yarni assembled an ensemble to give the album that live jam feel it needed. So while Yarni is still handling production duties and playing guitar and synths, he is now joined by Rachel Shirley on flute, Emily Marks on cello, Ally McMahon on bass, Ben Marks on euphonium/trombone, James Atasharoo on trumpet, and Jonoa on saxophone. The group has amazing chemistry, and they are able to lay down some fantastic grooves over the course of ten tracks that really allows everyone to play off of each other and really explore the space with each song and take it through the full range of motions. On top of this, we get three vocal guest spots, with Emily Marks, Sheila Lee, and Jeff Darko all stepping to the mic to add their flavor to the album and give it some pop singles to anchor the project and give people some easy entry points to the music. Darko in particular stands out on "Lady," giving the album the sexy slow(ish) jam it needed, finding this sweet spot in between Jeff Buckley and Bilal to inject your listening experience with some alternative soul. On the other end of the spectrum, another main standout track comes on "The Astral," which after a slow and deliberate build that feels a bit post-rock, takes a turn and becomes this prog/jazz-fusion space that gives Jonoa all the space to let his brilliance shine on the saxophone as he takes the excellent dynamic build of the song and the ensemble and keeps pushing until you reach sonic ecstasy.
Pigna is an excellent album from Yarni, who is definitely making the third album leap with this release. It's sophisticated and funky, it brings in a wide range of influences, and it's got a ton of great grooves you can get lost in and dance to. It's the type of album that can get people moving, but you can also sit and listen to it and just appreciate the stellar musicianship contained within.
| | |
| --- | --- |
| Title: | Yarni - Pigna |
| Label: | EMK |
| Year: | 2022 |
| Rating: | 8/10 |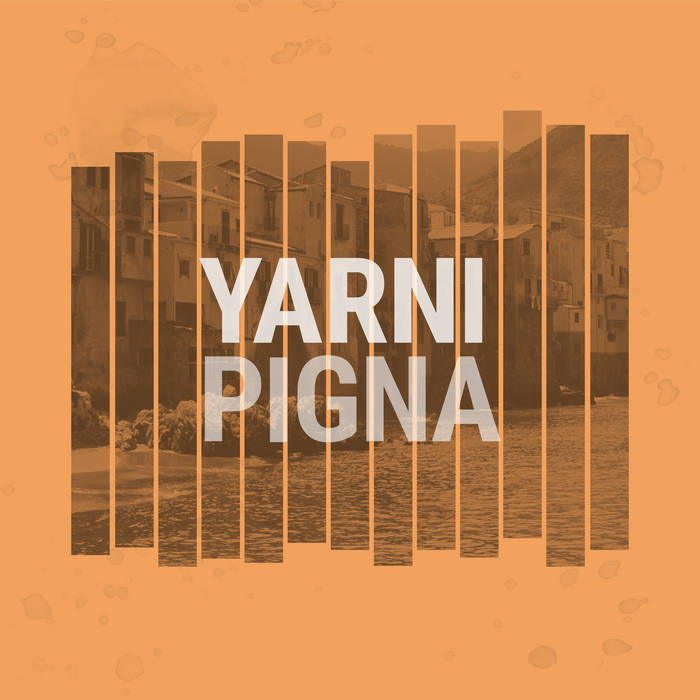 Previous: Alfred Banks - The Range 2
Next: Criibaby - crii EP