Yarni & Give Me Monaco - Parenthesis
Written by Chi Chi Thalken on March 15, 2023
Yarni is a producer/musician from Sheffield who has been releasing music for the past five years. He had a bit of a breakthrough with his last album, 2022's Pigna, which was inspired by a visit to Sicily. Now he's teamed up with Oxford producer Give Me Monaco to make a new full-length album, Parenthesis.
Give Me Monaco is also a fairly new artist, dropping his debut album, From the Coral to the Grey, in 2020. It didn't take much longer for him and Yarni to find each other, and soon they started exchanging musical ideas. Originally, they didn't seek out to collaborate on a project like this, but it quickly evolved after they started sending each other rough drafts of beats and started to look to each other to have this musical and intellectual exchange, which then in turn grew into the album we now have before us. In listening to Parenthesis, it's easy to see why these to artists might gravitate to each other, as they both meet around this idea of electronic music, dance music, hip hop, and disco mixing with jazz, post-rock, and ambient music. What this means in a more practical sense is that while the music on this album is always in motion, often with a pulsing or shuffling beat that is driving forward, there is plenty of room within the melodic elements and song structure for gentle reflection and meditation. It's an album that immediately starts things cooking, but then really opens up and allows for all sorts of experimentation and exploration. In lesser hands, this might sound meandering and boring, but Yarni and Give Me Monaco do a great job of keeping the compositions focused and memorable while also allowing this room for the songs to open up and go in different and unexpected directions.
Parenthesis is a great collaboration between Yarni and Give Me Monaco. These two producers are both still early in their careers, but they show a veteran poise and patience when in comes to the compositions on this album. It's very creative and thoughtful, passionate and reflexive. They've pushed each other to make some really beautiful music together.
| | |
| --- | --- |
| Title: | Yarni & Give Me Monaco - Parenthesis |
| Label: | EMK |
| Year: | 2023 |
| Rating: | 8/10 |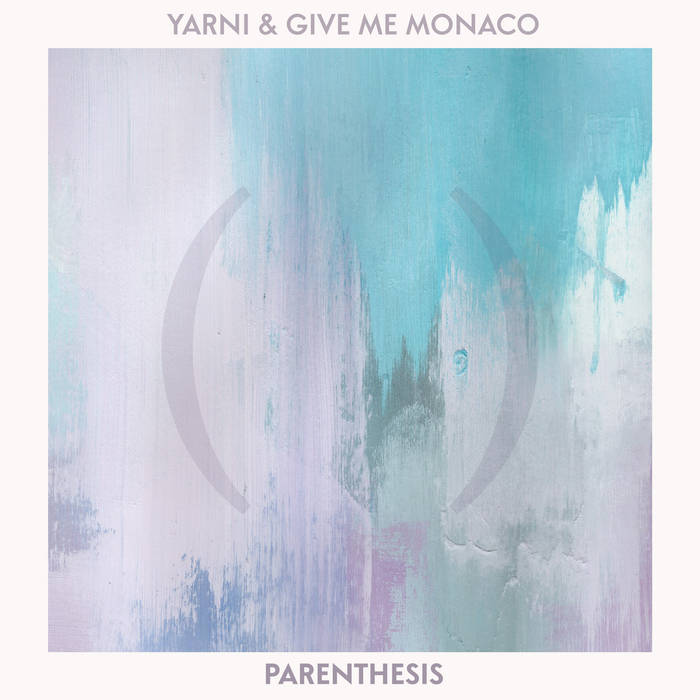 Previous: Adi Oasis - Lotus Glow
Next: Del Jones - Court Is Closed