Del Jones - Court Is Closed
Written by Chi Chi Thalken on March 15, 2023
Del Jones is a musician from Philadelphia who unfortunately has been largely lost to time. He recorded and released an album and a few singles in the early '70s, but he never found the support to keep his music career moving forward, and his music seemed destined to be a treasure that only those of a certain generation in Philly knew about, and his death in 2006 went largely unnoticed in the music world. Hopefully all that is about to change, though, because Now-Again got a hold of Jones' music, which they have now repackaged into one deluxe collection of Court is Closed.
It doesn't take long into listening to the opening title track to understand the appeal of Del Jones. If you've ever wondered if anyone outside of New York were picking up what Last Poets and Gil Scott-Heron were putting down, it was Del Jones in Philadelphia. After releasing a few singles, Del Jones recorded an EP called Court is Closed in 1973. It was an extremely limited release, and it wasn't very long before Jones went back and overdubbed horns on the album, remixed and augmented it with additional music, and issued it as the better-known Positive Vibes. Thanks to Now-Again, we can not only enjoy both versions of this release in one package, they've also included six additional singles and four rehearsal takes. It's an absolutely lovely tribute to an artist that was really onto something in 1973, but never got the support or recognition to keep things going. Jones, much like Scott-Heron, has an excellent voice that is both effective as a spoken word artist delivering some poignant poetry with jazz accompaniment and as a vocalist leading a full funk band. The song "Court is Closed," can certainly be classified as proto-hip hop, and is a searing indictment of the heartless municipal system. Jones assumes the voice of an official telling the listener how they are out of luck due to lack of payment, and nevermind appealing this decision, because the court is closed. This aptly sets the tone for the rest of the collection, as Jones deals with heavy subject matter such as addiction, mental health, the prison system, racism, and more. It would be a tough pill to swallow, but he manages to balance his delivery with humor, passion, urgency, and understanding. It also doesn't hurt that he surrounded himself with some truly amazing musicians who helped bring his psychedelic funk poetry vision to life. It's such a rich and rewarding collection, it's hard to pin down any one moment or section as a standout. There's the stripped down and immediate nature of the initial EP, but then there's the amazing grandeur and funk and soul of Positive Vibes, but then you learn that some of his best songs were singles, or even didn't make it past the rehearsal/demo stage, such as the amazing "Attica."
Re-issue labels are easy to take for granted sometimes, but then every once in a while a label like Now-Again will hit you with a doozey like Court is Closed, and you realize all over again the important work that they are doing. Del Jones was a special artist who was doing a lot to push Black music in Philadelphia forward in the early '70s, and the vast majority of us weren't aware of it. Now that can all change, because Now-Again has given us an absolutely epic late pass with this collection.
| | |
| --- | --- |
| Title: | Del Jones - Court Is Closed |
| Label: | Now-Again |
| Year: | 2023 |
| Rating: | 9/10 |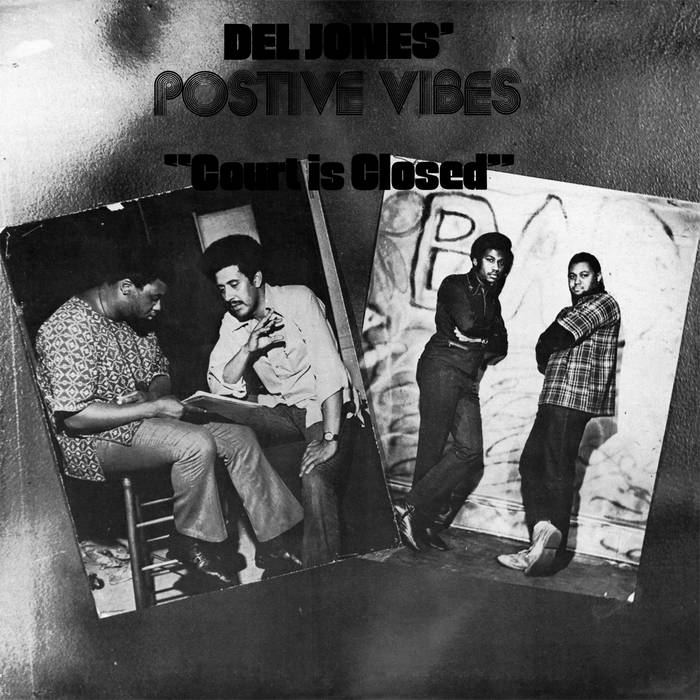 Previous: Yarni & Give Me Monaco - Parenthesis
Next: Sleep Sinatra, The Architect - Battle of the Angelz