Adi Oasis - Lotus Glow
Written by Chi Chi Thalken on March 14, 2023
Adi Oasis is a singer-songwriter/bassist born in Paris of Caribbean heritage, but now based in Brooklyn for a few years. She used to perform under the name Adeline and was part of the group Escort. She debuted the name Adi Oasis with an EP released in September of 2021. She now realizes the next major step in her career as a solo artist with her full-length album, Lotus Glow.
Some artists take more direct paths, and others might be a bit more winding, but neither is a better way to go. For Adi Oasis, everything from her training to all the different projects she's been a part of over the years have lead her to make this album, Lotus Glow. I say that because every once in a while, you get to experience the joy of listening to an artist or a group figure out how to put all of the pieces together and have the confidence to put themselves out there in a way that few can achieve. That is the sensation that came with listening to Lotus Glow. It's not that any of her previous projects weren't good – hell, her Adi Oasis EP from 2021 was a big indication that this was right around the corner. It's that Lotus Glow is Adi Oasis reaching that rarified next level. It's funk, R&B, jazz, rock, and hip hop, all blended into this smooth and soulful package that can take you on an emotional journey. Adi Oasis is a killer bassist who can lay down a mean foundation to a groove, but she never gets too flashy with it, so you might not notice it if you're not paying attention, because she's always focused on the bigger picture of the song. And that is where Adi Oasis really shines on this album. She's an incredible singer and songwriter, and the way that she has arranged the material on Lotus Glow is incredibly clever, the way it grabs your attention and then takes you on an emotional and intellectual journey. There's a lot of depth to the album, and it touches on a lot of different parts of Adi Oasis' life, whether it be her journey as a Black female immigrant and her observations about her family roots and the political structures that inform her journey, her path as a musician trying to make it in an ever evolving industry, or her sexual and romantic desires. She is doing all of this with musicality and maturity, with soul and confidence. She has simply never sounded better than she does on this album, and she's never delivered such a rich and enjoyable project like Lotus Glow.
Lotus Glow is the album that Adi Oasis was supposed to make. This is what she's been building to, and she's delivered an album that immediately grabs your attention, then continually rewards you with layers and layers of smart lyricism, emotional vulnerability, and exciting musicality. This is one of the best releases of 2023 so far.
| | |
| --- | --- |
| Title: | Adi Oasis - Lotus Glow |
| Label: | Unity Records |
| Year: | 2023 |
| Rating: | 9/10 |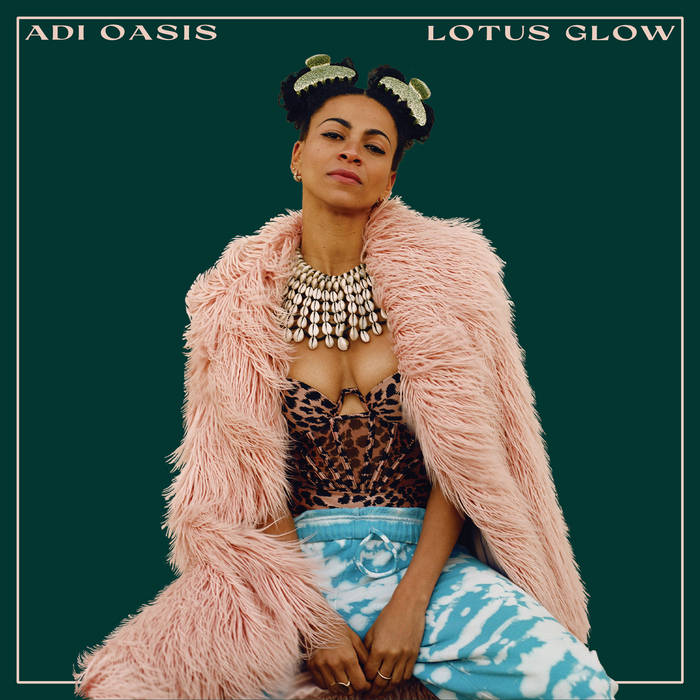 Previous: Magna Carda - Little Trumpet: The Soundtrack
Next: Yarni & Give Me Monaco - Parenthesis