Will Hagle - Madvillainy
Written by Chi Chi Thalken on March 17, 2023
Will Hagle is a writer originally from Champaign, Illinois, but now residing in Los Angeles. He is most well known as a staff writer at Passion of the Weiss. He has now taken the step of contributing to Bloomsbury's 33 1⁄3 series of books with Madvillainy.
Madvillainy, the 2004 release from MF DOOM and Madlib, is an album that is held in high esteem by hip hop heads, elevated by the fact that the two artists involved loved to surround themselves in mystery, myth, and multiple personas. It can be a difficult task to tell the story of an album like this, when so many people have their own idea of what the album is or how it came to be. This is all to say that Hagle certainly had his work cut out for him in writing this book, which was also complicated by the fact that DOOM left this mortal coil in October of 2020. He does a decent job of sorting through a lot of the details and getting to the backstory of the album by doing some research. However, his tale does seem skewed by those that were willing to talk to Hagle directly, and those who didn't suffer the consequences. We get a lot of Egon's perspective on the process of putting the album together, but as a result, Peanut Butter Wolf often ends up playing the role of the villain throughout the book – the guys with the massive ego and questionable business practices. This might be true, but it's hard to know just from this book. We'll never know where the truth actually lies with this album, since one artist is no longer with us, the other doesn't do much press, and even if they both talked, they probably wouldn't want to reveal too much. Where Hagle really falters, though, is that he tries to build his own mythology around himself and the album, creating some really poorly named characters such as Dr. Truthaverse, who writes for the Daily Daily. Each time we get an interlude with this frame story, I just find myself wondering when we're going to get back to the album itself. It just distracts from the actual story and doesn't add anything of value to the book.
Madvillainy is not an easy album to write about, and Hagle fumbles a few times throughout the process. There is plenty of good information contained within, but Hagle's one-sided story telling and need to insert himself into the mythmaking of the album keep the book from reaching its full potential.
| | |
| --- | --- |
| Title: | Will Hagle - Madvillainy |
| Label: | Bloomsbury Academic |
| Year: | 2023 |
| Rating: | 6/10 |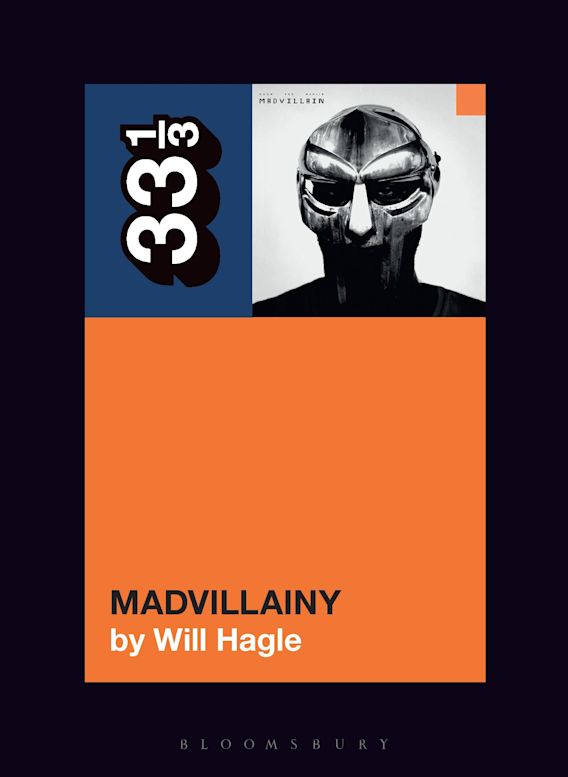 Previous: sleepingdogs - i'm fakin' my own death just to get some rest
Next: Rav - LEAP