sleepingdogs - i'm fakin' my own death just to get some rest
Written by Chi Chi Thalken on March 16, 2023
sleepingdogs is a new duo consisting of Providence artist Jesse the Tree and Philly artist andrew. Both are relatively new to the scene, but both have put out some pretty substantial albums in the past couple of years that have caught some ears, whether that be andrew's Sad Dance Songs/I Don't Know, which came out earlier this year, or Jesse the Tree's Pigeon Man, which marked his debut on Strange Famous last year. Now the two have come together to debut themselves as sleepingdogs with their album, i'm fakin' my own death just to get some rest.
For this project, both artists are handling the production and the rhymes, making it a true artistic partnership as a duo. What this means in the practical sense is that these two are constantly exchanging musical and lyrical ideas, and while they each bring their own flavor to the proceedings, they are clearly on the same page over the course of this album. On the beats, what makes this so exciting is the way in which andrew and Jesse the Tree are bringing in a lot of less-than-obvious genres, such as indie rock, alt-country, salsa, or doo wop, and repurposing and flipping them in the name of hip hop, but then placing those tracks alongside some more typical hip hop beats, whether it be classic boom bap or modern trap. Whatever it is, though, you be sure that there's been a lot of care to create something that is unique unto themselves, and that it serves the greater purpose of the song. On the mic, Jesse the Tree and andrew are also putting on a clinic in terms of technical ability, coming at you with a variety of flows, and dropping all sorts of glorious bars talking trash and making deep NBA references. Where this album become really special, though, is that they do all that while also making a lot of room to talk about serious mental health issues, their personal lives, the struggle of being on the grind as independent musicians, and just that desire for inner peace. It's an incredibly well-rounded album with a lot of creativity. When you add that personal touch that makes you feel like you have that deep connection with Jesse and andrew, though, it becomes an album that sounds great the first time, but then really grows on you with each listen.
Jesse the Tree and andrew might be part of a younger generation of indie hip hop artists coming up, but they've been putting in the work the last couple of years, and now they've reached yet another level with i'm fakin' my own death just to get some rest. It's incredibly engaging, touches on a lot of serious issues, balances that with a really fun side, and also delivers a lot of really creative beats in the process. It doesn't get much better than that.
| | |
| --- | --- |
| Title: | sleepingdogs - i'm fakin' my own death just to get some rest |
| Label: | Three Dollar Pistol Music |
| Year: | 2023 |
| Rating: | 9/10 |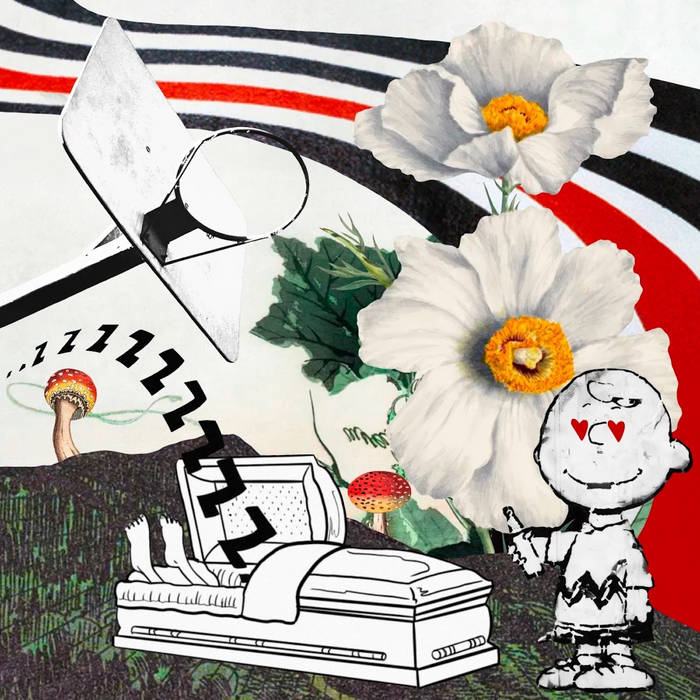 Previous: Sleep Sinatra, The Architect - Battle of the Angelz
Next: Will Hagle - Madvillainy