Wesdaruler - Ocean Drive
Written by Chi Chi Thalken on September 13, 2019
Happy Happy Birthday To Me Records is an Athens, Georgia-based record label that has been putting out great indie-rock albums for years. Last year, they broke their own mold when they released Model Minority, by the hip hop powerhouse known as Linqua Franqa. Fortunately, that wasn't a one and done situation, as they now turn to another Athens hip hop talent, emcee/producer Wesdaruler, who releases his debut album, Ocean Drive.
Ocean Drive is an interesting album in a couple of different ways. First, if you're already familiar with Wesdaruler, you might be surprised that Ocean Drive sounds distinctly different than previous mix tapes or beat tapes you might have listened to, or the songs he was performing when you saw him live. Going into this album, Wes decided that he didn't only want to be known as a boom bap producer, so he sought to expand his sound in other directions. Taking inspiration from some L.A. artists such as Mndsgn., he moved his style towards this blissed out, minimal synth-driven production. It's not exactly electro-boogie, but it's adjacent, more like Dam-Funk's more experimental side, where the grooves have a lot of space to them and are slow to develop before revealing their beauty to you. On this note, the second way in which this album is really fascinating is the way in which Wes has designed and written the entire album as a Trojan Horse. If you only listened to a few seconds of a track and skimmed the track listing and say song titles like, "StayatHome," or "GeturAssintheCar," or "Loseit4tonite," you might think you have a good idea of what the album is all about. However, if you stick with a song like "GeturAssintheCar," you not only get to hear this beautiful and soulful song build layer by layer, meticulously constructed by Wesdaruler, you'll also hear Wes pour his heart out as he swear allegiance and love to his friends, family, and himself, casually revealing the darkness he's overcome to make it this far. It should also be noted that Wes scales back his vocal delivery on this album as well, and by that I mean that he's not coming at you with a big, animated flow. There's not a lot of melody to his delivery, and he's not trying to blow you away with a rapid-fire cadence or clever wordplay. This is an album where Wes is slowly revealing to you who he is at his core - a devoted family man, a loyal friend, and a guy who cares deeply about his art. As a result, his simple delivery becomes very powerful as a tool to create some intimacy as he talks about his deep love for his mother and her support, and how difficult it was to watch her suffer and have to try and support her. It's that raw emotional honesty that takes the album from pretty good to being a truly special release.
Ocean Drive won't blow you away in a couple of seconds, but if you stick with it, Wesdaruler will surely reward you with an album with incredibly depth to it. It might sound simple at first, but as the layers build and Wes bares his soul for his listeners, Ocean Drive transforms into a complex, beautiful, special album, one that encourages listeners to form a personal connection with. This is the perfect soundtrack for a late night solo drive.
| | |
| --- | --- |
| Title: | Wesdaruler - Ocean Drive |
| Label: | Happy Happy Birthday To Me |
| Year: | 2019 |
| Rating: | 9/10 |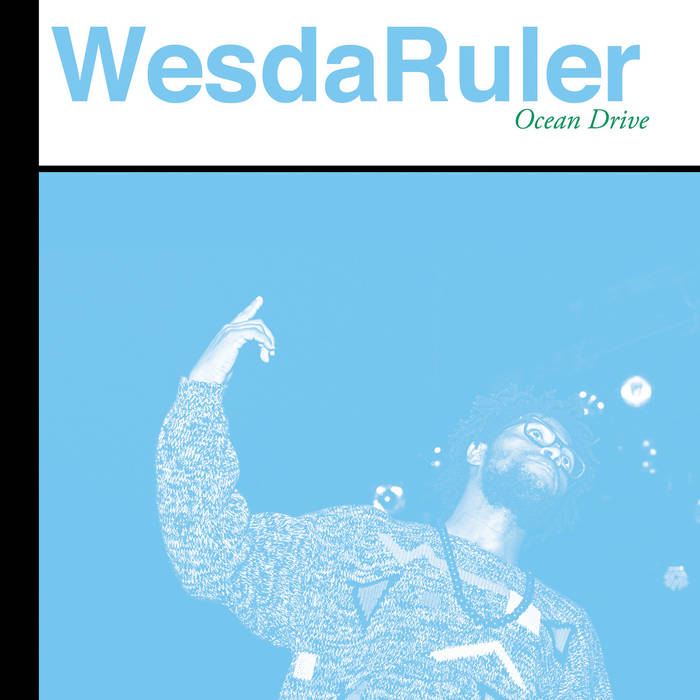 Previous: Julien Mier - Industries in the Trees
Next: Sareem Poems & Newselph - 88 To Now