Sareem Poems & Newselph - 88 To Now
Written by Chi Chi Thalken on September 16, 2019
Sareem Poems is an emcee whose life and career have taken a long and winding path. Years ago, he was a West Coast rapper and part of the heralded group L.A. Symphony. Fast forward several years until now, and Sareem is living in Michigan, the father to two boys, and working as Community Engagement Director, Teaching Artist, and Event Planner for All of the Above Hip Hop Academy in Lansing and Grand Rapids. Don't get things too twisted, though – he's still a dope emcee. Just in case there was any doubt, he recently paired up with a producer from Saskatoon named Newselph to drop a new full-length album, 88 To Now.
1988 is often referred to as "The Year That Hip Hop Broke," since that year saw so many classic albums drop, different styles opened up, and the culture reached an unprecedented level of success and popularity. Sareem Poems and Newselph obviously have roots that take them back to '88, but don't let the title of this album fool you too much. It's called 88 To Now, and while the style of the album is influenced by classic hip hop of the past, these two aren't just trying to make some sort of retro album. Newselph as a producer is taking a lot of East Coast boom bap with jazz roots as a starting point, while mixing in heavy doses of gospel and R&B, along with a lot of live instrumentation that helps inject a lot of energy to the proceedings. He's able to give the album a lot of bounce and funk to it while also giving enough space to slow things down and allow for some intimate moments to land. On the mic, Sareem Poems has never sounded better. The album opens with "Kick'n It," which shows that he can throw down some clever wordplay and rock the crowd, but once you get past that track, he quickly moves on to more substantive discussions. He's here to talk about his life experiences, his faith, his culture, masculinity, and most importantly, his children. The most moving song on the album, "I'm Right Here," gives an inside look at what it means to raise two boys with brown skin in today's society – everything from interacting with the police to discussing how their heritage, which is actually mixed, will get boiled down to "Black" the minute they leave the house. It's incredibly honest and heartfelt, and Sareem does a great job of just laying it all out there so that everyone can see how it really is for his family. There are a lot of other great moments on the album, and Sareem touches on the good and the bad and everything in between, but it all leads up to the two-part finale of the album, "Matters of Man," and "Matters of Man Chptr 2." Featuring Chris Orrick and Sivion, respectively, Sareem uses these songs to really take masculinity to task, to show how much he had to unlearn over the course of his lifetime, and how these stupid ideas of what it is to "be a man" have done so much harm to one another.
88 To Now might seem like a basic hip hop album at first glance, but Sareem Poems and Newselph really pushed each other to create something special with this project. It's incredibly intelligent and emotional, and it does a great job educating listeners on important issues, such as race and masculinity.
| | |
| --- | --- |
| Title: | Sareem Poems & Newselph - 88 To Now |
| Label: | illect |
| Year: | 2019 |
| Rating: | 9/10 |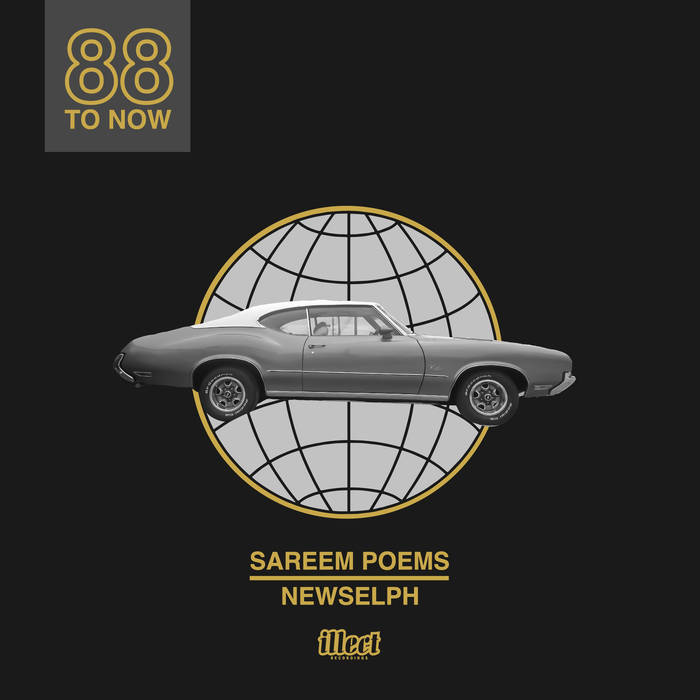 Previous: Wesdaruler - Ocean Drive
Next: Nikki Jean - Beautiful Prison