Werkha - All Werk Is Play
Written by Chi Chi Thalken on May 3, 2022
Werkha is a producer from Manchester who has been releasing music for about ten years, dropping a lot of singles, EPs, and remixes, as well as working with artists like Bryony Jarman-Pinto and Quantic. His first album, Colours of a Red Brick Raft, came out on Tru Thoughts back in 2015. He moved over to First Word with his 2020 EP, The Rigour. Now everything has finally lined up for him to drop his sophomore album, All Werk is Play.
For All Werk is Play, Werkha is incorporating a mix of live instrumentation and programmed beats, and he's bringing in a wide range of influences along the way. The majority of the album could be described as broken beat, or at least broken beat adjacent, but there is also plenty of room for Werkha to lean in different directions, whether that be jazz, funk, breakbeat, hip hop, drum and bass, R&B, or some mix of any or all of these. The majority of the album is instrumental, and Werkha definitely knows how to make compelling instrumental tracks that stand up on their own, with melodic hooks and beats that will get your feet tapping. However, he's also made quite the career as a collaborator, so it should come as no surprise that a lot of the standout tracks on the album come from songs featuring Moreiya, Le Motel, Chunky, and Kemani Anderson. The real key here is that Werkha is not just relying on his skills as a producer, but also as deejay who knows how to keep a flow going and weave all of these different styles together to tell a story across the album. As a result, this becomes an album that really works best when listened to from start to finish, just letting Werkha be your guide as he takes you through all the funky twists and turns.
Werkha has obviously been busy over the past seven years, but you knew that when he finally came back with a second album, he was going to make it count. All Werk is Play is an exciting musical adventure with sophisticated grooves and some really deft navigating of different styles and blending them all together.
| | |
| --- | --- |
| Title: | Werkha - All Werk is Play |
| Label: | First Word |
| Year: | 2022 |
| Rating: | 8/10 |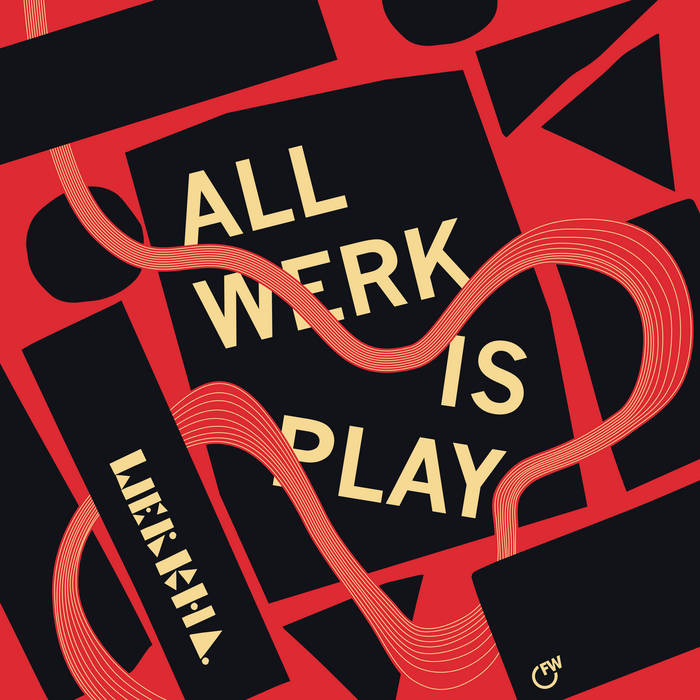 Previous: Power Struggle - Aspirations
Next: Jon Rogers - Athletic Manuvers