Power Struggle - Aspirations
Written by Chi Chi Thalken on May 3, 2022
Power Struggle is an emcee who originally got started in Minneapolis, performing with group like Oddjobs and Kill the Vultures. Eventually, he made it out to The Bay, and he made his debut on Beatrock Music in 2010 with his solo album, Remittances. In recent years he has been a little quiet, with his last EP, This MIC Kills Fascists, coming out in 2016. Now he's back, though, with a new EP called Aspirations.
For this project, Power Struggle enlisted the help of producers ET, OJ the Producer, and Pele, with ET IV providing scratching across the EP. Together, they all help create this laid back West Coast boom bap sound, the kind where Power Struggle can just sit back in these nice big pockets and do some story telling. If you're familiar with Power Struggle, you won't be surprised by the music here. Over the course of seven tracks, you're getting some intense lyricism about community building, activism, and standing up to fight for what's right. You also get some personal storytelling from Power Struggle, who always takes some time to let you walk a mile in his shoes, so you know where he's coming from when he starts on his political rhymes. He also knows that if you're going to talk about building community, you're going to have to bring in a few peers to share in the process, so we get guest appearances from GXGANTE, Amihan, RHASELLA, Equipto, Tongo Eisen-Martin, ET IV, and Emassin. If you're listening to this EP, there's a good chance you already know Equipto, who has been a staple of the The Bay's hip hop scene for years, but a couple of these other names might surprise you and send you running to learn more about them. The only thing that's missing from this EP is that one big anthem to really rile the crowd up, something with a hook everyone can sing along to and get inspired by.
Aspirations is a solid EP from a veteran artist like Power Struggle. There's nothing flashy about it, just an emcee rhyming from the heart about the community he cares about, hoping he can get others inspired to care as well.
| | |
| --- | --- |
| Title: | Power Struggle - Aspirations |
| Label: | Beatrock Music |
| Year: | 2022 |
| Rating: | 8/10 |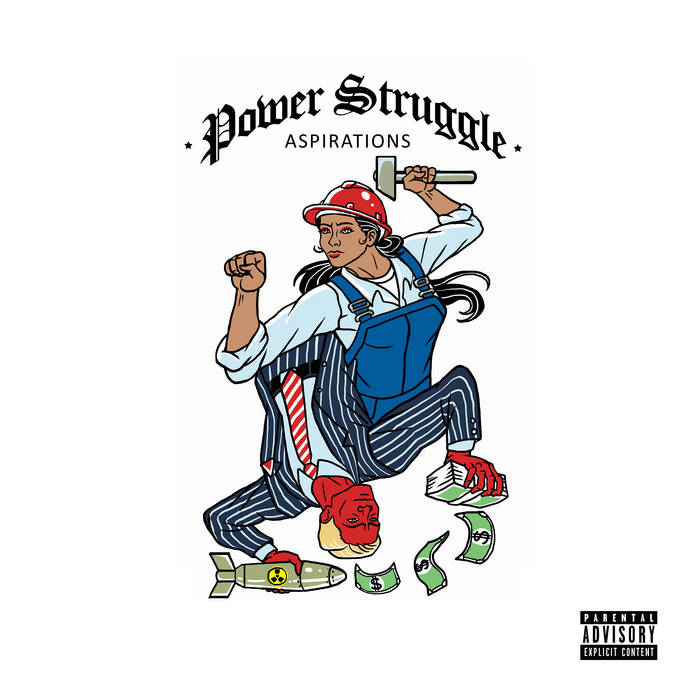 Previous: Ockham's Blazer - Ockham's Blazer
Next: Werkha - All Werk Is Play