Weighn Beats - It's Just a Business
Written by Chi Chi Thalken on April 28, 2021
Weighn Beats is a producer from Boise that has been going strong for years now, working along the way with emcees like Andy O. and Oso Negro, and as part of groups like Les Fortunate. The whole time, he's also maintained a solo career, with his latest project, Hip-Hopumentary 2, coming in December of 2019. Now he's back with a new solo album, It's Just a Business.
The title for this album doesn't immediately announce the theme of the project. Once you get a track or two in, though, everything will reveal itself to you – this is a concept album about the mafia. Inspired by a coworker who shared Weighn Beats' fascination with mafia history, he's giving you these dark instrumental tracks that then include audio clips from interviews about the mob and FBI wire taps. Now, in lesser hands, this could work on a novelty level and that would be that. With Weighn Beats steering the ship, you're getting sophisticated instrumental hip hop tracks that match the appropriately somber tone of much of the audio clips. They are funky enough to keep things moving along and not so dark that it's emotionally taxing to listen to, but Beats makes sure to scale things back and tone things down just enough that the music is always in conversation with what's being said. He also does an excellent job of pacing these clips and matching them up with the music, so that the impact of conversations about this dangerous lifestyle land with the right tone.
It's Just a Business is a project that might look like a light-hearted project on paper, but once you get into the album, you understand that Weighn Beats is taking this very seriously. As a result, you get an excellent instrumental hip hop album that effectively communicates the full emotional range of mafia life without glorifying it or cracking wise about it.
| | |
| --- | --- |
| Title: | Weighn Beats - It's Just a Business |
| Label: | S/R |
| Year: | 2021 |
| Rating: | 8/10 |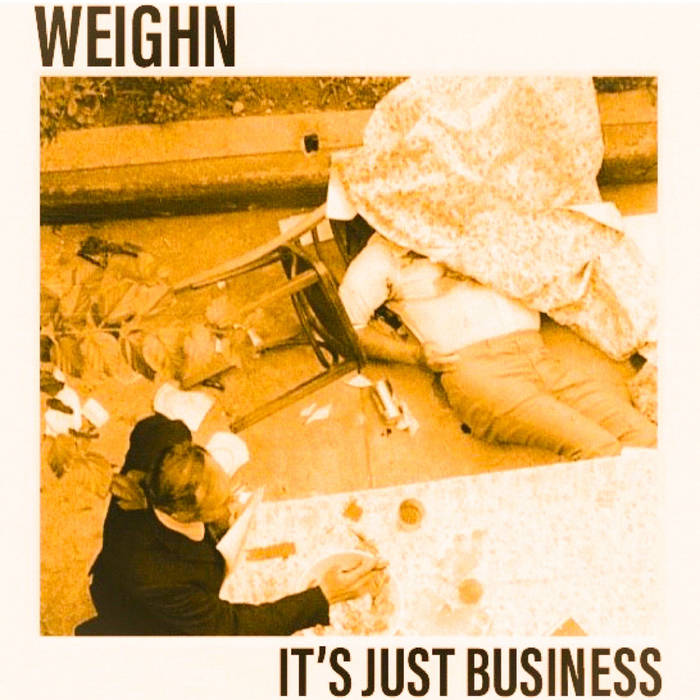 Previous: Flupke - IOAHI
Next: Yelir - The Unemployment Office