Vex Ruffin - LiteAce Frequency Remixes
Written by Chi Chi Thalken on June 9, 2021
In August of last year, Chino artist Vex Ruffin gave us his full-length album, LiteAce Frequency, an album that paid tribute to his Filipino roots. Now, a little under a year later, we get a remix collection from the album, simply titled LiteAce Frequency Remixes.
For the remix collection, only three songs were revisited, "Hinde Naman," "Mabuhay Boy," and "Tapang Naman." When you've only got three tracks, you better make them count, so for this project Vex Ruffin handed the keys over to some accomplished Filipino and Filipino American producers, Yung Akó, Pasta Groove, and Tarsius. Yung Akó takes "Hinde Naman" and pushes it further into this dreamy progressive electronic dance space, feeling not unlike a Daedelus remix in approach. Pasta Groove, aka Paolo Garcia, takes "Mabuhay Boy" and gives you the Filipino disco track you didn't know you needed this summer, with an infectious drum beat and bass line that will have you feet shuffling before you even realized what is happening. With "Tapang Naman," Manila production duo Tarsius take the track and bring you into the world of modern house and dance music, pushing an infectious pulsing bass and drum pattern that just feels like a sweaty dance floor, accented with a melodic keyboard line that will stick in your head all day long. Really, the biggest knock on this remix collection is that it is WAY too short, and the party is over just when it's getting started.
I don't know why LiteAce Frequency Remixes is only three tracks long, because it just feels like the biggest tease to cut you off after ramping up the energy of these dance tracks. The flipside is that you get three solid remixes that really reimagine Vex Ruffin's chilled out vibes and bring you to the dance floor in a way that you might not have imagined listening to the original album.
| | |
| --- | --- |
| Title: | Vex Ruffin - LiteAce Frequency Remixes |
| Label: | Stones Throw |
| Year: | 2021 |
| Rating: | 8/10 |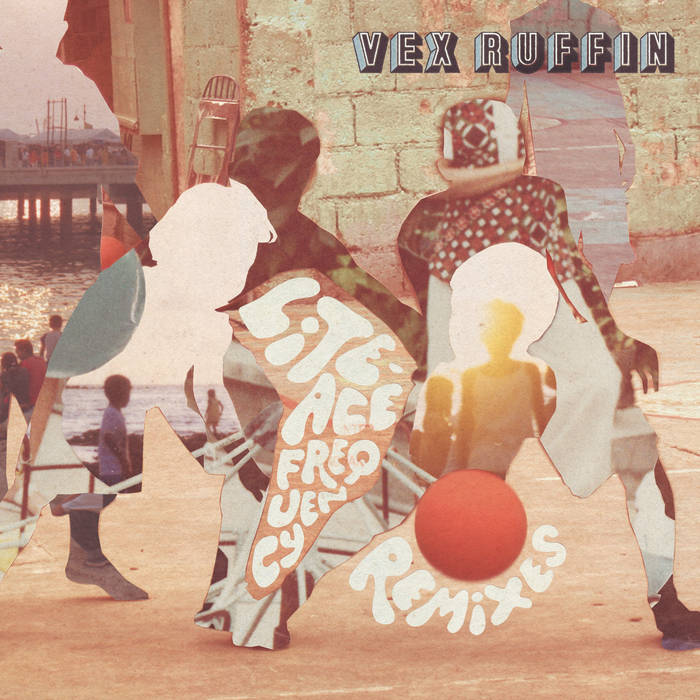 Previous: Tiawa - Moonlit Train
Next: João Donato, Ali Shaheed Muhammad & Adrian Younge - JID007