Tiawa - Moonlit Train
Written by Chi Chi Thalken on June 9, 2021
Tiawa is an artist from Brighton who first made a little bit of a splash when she released a single in 2019 on the Roots Garden label, "Pain Killa." Two years later, she's now making her debut on Tru Thoughts with her first full-length album, Moonlit Train.
To make Moonlit Train, Tiawa paired up with producer Jack-Chi, and filled out her sound with Ben Jones on keys, Craig Warnock on flute, Lee Westwood on guitar, and Liam Philpot on sax. Bringing all of these pieces together, Tiawa crafts a sound that blends hip hop, neo-soul, jazz, reggae, bossa nova, and R&B. Her voice has a gentle touch on the mic, but her tone is exceptionally strong. This makes a lot of the music on the album sound understated at first, but it will slowly grow on you as Tiawa subtly unveils her bag of tricks on the mic. She does this by moving between some really intimate neo-soul, then dropping some verses as an emcee with ease, and then switching things up and singing in Portuguese as she incorporates some Bossa Nova rhythms and puts things in motion. In lesser hands, this could sound disjointed or like musical tourism, but with Tiawa, she's clearly working with musical styles that she loves and has studied and absorbed, and she's found a way to bring all of these different influences together and put them in conversation with each other. On top of all this, she does so in a way that sounds completely unique unto her. That can be a tall order for a veteran artist, let alone someone making their first album, but Tiawa pulls it off here. She also does so while putting a lot of herself into her lyrics, moving from the sweetness of songs like "Sonhos Cor De Rosa," (dreams of pink roses) which takes inspiration from her memories of her grandmother tucking her into bed, to the political action of a song like "Life is Not a Crime," which speaks to the current state of the UK.
Moonlit Train is an ambitious debut from Tiawa, and while it's not perfect, it's far better and more polished than you might expect from a young artist trying to pull together so many different influences. It's incredibly well thought out and put together, with Tiawa's assured voice leading the way. This a very big step forward in her career.
| | |
| --- | --- |
| Title: | Tiawa - Moonlit Train |
| Label: | Tru Thoughts |
| Year: | 2021 |
| Rating: | 8/10 |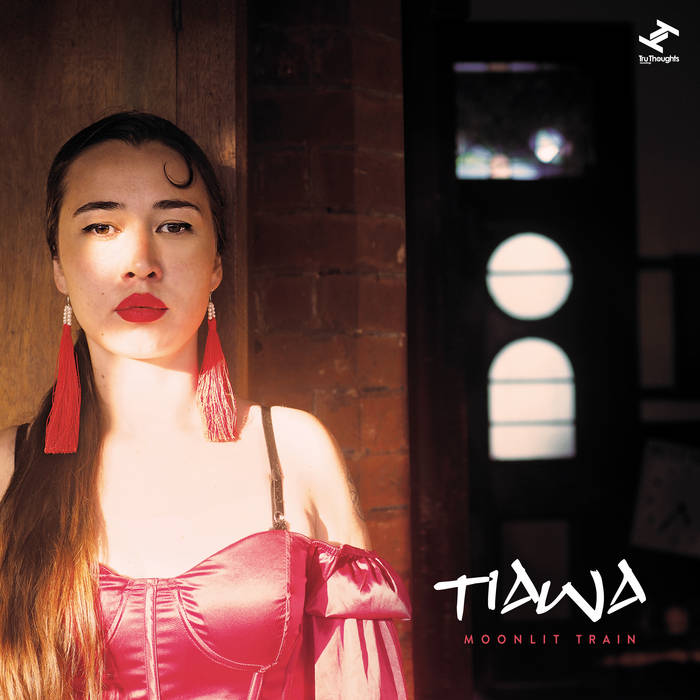 Previous: Uptown XO - Culture Over Corporate Vol. III
Next: Vex Ruffin - LiteAce Frequency Remixes