Various Artists - Justice4Sean Compilation
Written by Chi Chi Thalken on October 13, 2021
On June 2, 2020, a 22-year-old man named Sean Monterrosa was shot and killed by a police officer in Vallejo, California. As you might imagine, the information from the police has been slow to come out, and what has come out doesn't point to anything that would justify deadly force. Meanwhile, a family is without a son and a brother, and a community is without a student, carpenter, and friend. The sad state of affairs is that unless you're from the area, there's a chance you haven't heard this story, since the U.S. deals with this type of tragedy way too often. Fortunately, musicians from the Bay Area came together to help raise awareness of the situation and to help raise money for the family with a new compilation, Justice4Sean Compilation.
One thing about compilations like this is that while it serves the immediate need of bringing awareness of the situation to a larger audience and raising money for the family, it can also serve as a way of introducing listeners to a lot of new artists. You get a few veterans of the hip hop scene like Otayo Dubb, Deuce Eclipse, and The Watershed (Equipto & Brycon), who have long represented the intersection between hip hop and activism in their communities. Now that they have your attention, check out the rest of the comp and find a few new artists to start following and dig into their catalogues a little deeper. A lot of the artists directly engage with the subject matter, while a few choose to do it more abstractly, but it's all done at a high level, and they are all worth getting to know. Maybe it's someone like Amani Jade, who delivers some beautiful and passionate poetry over a sparse and effective beat by Tahaj the 1st with "Soulistic." Maybe it's the Latin hip hop/R&B of La Doña on "Chupparosa." Or maybe you go with the hard hitting underground hip hop of Blvck Achilles & D.Bledsoe on "Melanated & Feeling Great." Maybe you go with some abstract options as well, such as the beautiful instrumental soul/jazz of Sueños on "Shots Fired," which also serves as a reminder of the long tradition of political instrumental jazz.
While its extremely unfortunate that the Monterrosa family is having to go through this, at least the Bay Area hip hop community has rallied to make some dope music and help raise some money for the family and bring awareness to yet another injustice at the hands of the police. Spend some time with the music, educate yourself, and if you're in the position to do so, give a little money as well.
| | |
| --- | --- |
| Title: | Various Artists - Justice4Sean Compilation |
| Label: | S/R |
| Year: | 2021 |
| Rating: | 9/10 |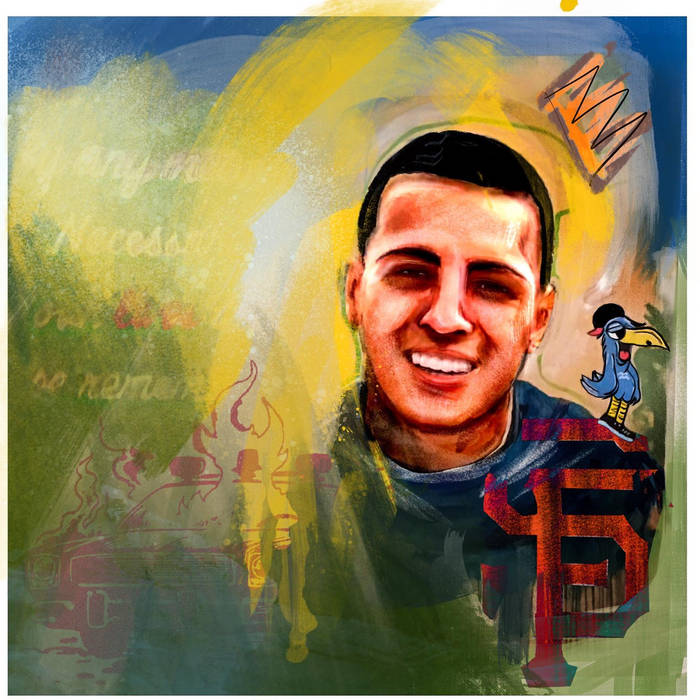 Previous: Steel Tipped Dove - Call Me When Youre Outside
Next: Gensu Dean & Guilty Simpson - EGO