TINO - Never Worried About Tomorrow
Written by Chi Chi Thalken on December 10, 2021
TINO is an emcee born and raised in Cleveland, but now based in Dayton. He's been releasing music for the last ten years, with various side projects along the way including Sidekick and Safe Money. His last solo release came out in 2020, when he dropped the Past Due (Deluxe) EP. Now he's back with a new full-length album, Never Worried About Tomorrow.
The majority of the album is produced by Nick Robison, with additional tracks from Blueprint and Rizo. It's funny, though, because if I didn't know that all of these artists and TINO were from Ohio, I would have sworn that this was a Southern hip hop album. That's because there's a lot of funk and gospel to the production that feels reminiscent of early Dungeon Family and UGK, alongside some more modern trap and R&B flavored tracks. Any way you slice it, though, this is a really soulful album that immediately feels familiar when you listen to it. TINO has a lot of personality on the mic, but he never tries to do too much or be anyone but himself. By that, I mean that this album is full of songs about being on his grind, his determination to get out of his poor upbringing, his love for his family, his religion, and his romantic relationships. It's nothing you haven't heard before, but when it's done well and it's done honestly, you don't really care because it's just relatable and the music feels good. And that's ultimately what makes Never Worried About Tomorrow work – TINO is just keeping it one hundred about his everyday life, delivering some pop hooks and keeping his narratives on the level so that you can walk a mile in his shoes.
Sometimes you don't overthink it. You find some soulful beats with a nice groove that you can rhyme to and you just start telling your day-to-day story and don't try to do anything more than that or try to be anyone but yourself – the good and the bad. That's exactly what TINO has done with Never Worried About Tomorrow. It's an album that feels immediately relatable and soulful, and you'll be singing along to the hooks in no time.
| | |
| --- | --- |
| Title: | TINO - Never Worried About Tomorrow |
| Label: | S/R |
| Year: | 2021 |
| Rating: | 8/10 |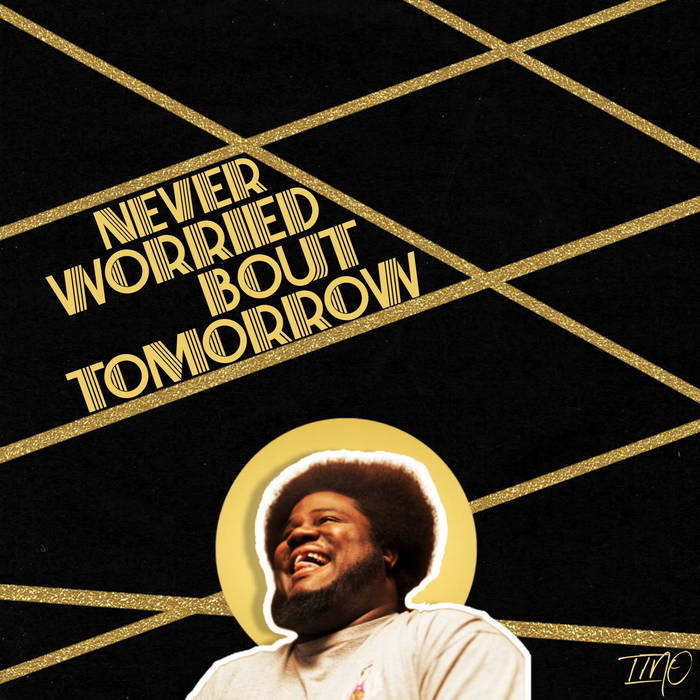 Previous: Akil Pratt, K1NG ELJAY & OZU8LACK - Flags on Saturn
Next: Foolish Immortals - Illustration