Akil Pratt, K1NG ELJAY & OZU8LACK - Flags on Saturn
Written by Chi Chi Thalken on December 9, 2021
Just this past March, Birmingham artists Akil Pratt and K1NG ELJAY teamed up for a project called Perfect Timing. In August, Pratt teamed up with another Birmingham artist, OZU8LACK, to release an album called AkileeZ Heal. For most artists, that would have been enough, but Pratt ran it back for a third time, this time getting them all on the same project to make an album called Flags on Saturn.
For this project, Akil Pratt is handling all of the production duties while all three are hopping on the mic to do their thing. On the production side of things, you can quickly see why in the past couple of years Pratt has vaulted himself into the conversation about the top tier producers in Birmingham. He's delivering these really beautiful beats rooted in Southern soul and gospel, and then mixing in modern hip hop production that draws upon Southern influences like Outkast and Big K.R.I.T. Even more importantly, while acknowledging all of this musical heritage that comes before him, Pratt is really making this style his own, sounding like a special Birmingham blend that is just his. This type of energy to the production sets the stage perfectly for them all to hop on the mic. The three emcees all complement each other really nicely, with ELJAY's slight gruffness to his voice and Pratt's clean delivery contrasting in an intriguing way, only to then have OZU step to the mic with his intoxicating low voice and southern twang that just sounds a smooth as butter melting on a biscuit. What makes this album really special, though, is that while they do have plenty of moments to just have fun and try to outdo each other with some creative bars, there is a push to go deeper than that. They give listeners some really personal rhymes about their day to day life, their mental health, their families, their relationship to faith, and their relationship with the history of their city and state as young Black men. On top of all this, there is also an acknowledgement of the history of Afrofuturism in Birmingham, which is also the birthplace of Sun Ra, which just really pushes the album over the top. The way that they are able to work all of this in while not having to make this a capital "I" Important album, but to just deliver an album that hits on every possible level from top to bottom over the course of sixteen tracks that absolutely bump, it's a thing of beauty.
Ever since moving to Alabama in 2017, I've been singing the praises of the overlooked talent in Birmingham. Fortunately, these artists are so talented and driven to make good hip hop, they make my job really easy. Akil Pratt, K1NG ELJAY, and OZU8LACK could have easily just dropped a few battle raps to make each other laugh over a couple of beats that bang and called it day. That didn't do that, though. Instead, they went hard and dug deep, giving you an album that is musically complex, incredibly well-balanced, and full of personal rhymes with hard truths that will have you connecting with the music on deep level and returning for more.
| | |
| --- | --- |
| Title: | Akil Pratt, K1NG ELJAY & OZU8LACK - Flags on Saturn |
| Label: | S/R |
| Year: | 2021 |
| Rating: | 9/10 |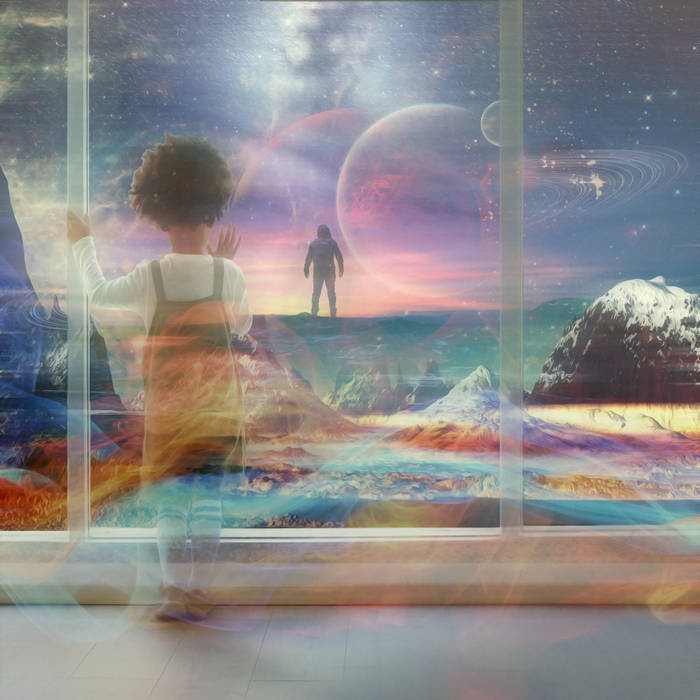 Previous: Nataani Means & Antoine - Landback
Next: TINO - Never Worried About Tomorrow