Thorts & Prayrz - Wishing Well Wishes
Written by Chi Chi Thalken on June 11, 2021
Thorts is an emcee from Bunbury, Australia. When you pronounce his stage name in an Australian accent, you'll understand that his stagename is a play on the word "thoughts." This why every so often, someone will hit him up online and tell him that he should pair up with an artist by the name of "prayers" just so they could make a project called "thoughts and prayers." When this never happened organically, his friend and emcee Vaul from Lowlight Plains took it upon himself to temporarily change his name to Prayrz and make an EP with his buddy so that they could make this happen. Now we finally have a Thorts & Prayrz EP, Wishing Well Wishes EP.
For the EP, Thorts & Prayrz round out their sound with production from Murma One, who gives them some great left field boom bap, bringing in a mix of orchestral grandeur, soulful funk, and video game music to his beats. This carefully balanced style brings just the right tone to the project to allow Thorts & Prayrz to move from some fun cypher-style shit talking where they have fun with the wordplay to some more serious subject matter as well. They do all of this with great chemistry as they go back and forth on the mic, also with a great ear for hooks to ground all four songs and give them an easy access point for listeners. What this means in practice is that an EP that started with something of a joke premise, the name, quickly became just a really good hip hop EP with four solid tracks between two friends that happened to also be some really talented emcees. Add in a producer who also fit right with the right style of beats, and you've go a project worth spending a little time with.
Wishing Well Wishes didn't have to be as good as it is, but I'm glad that it is. Thorts and Vaul are talented artists that have known each other for a while and have worked together before, so really it just took getting the ball rolling before this project went that extra step and became something legitimately exciting to listen to.
| | |
| --- | --- |
| Title: | Thorts & Prayrz - Wishing Well Wishes |
| Label: | S/R |
| Year: | 2021 |
| Rating: | 8/10 |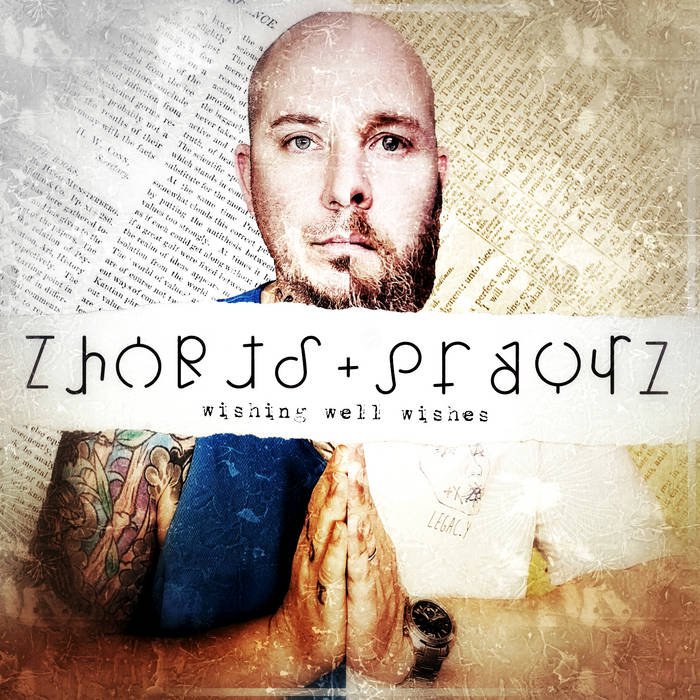 Previous: Sankofa - BLKTCHP
Next: Cru Drums - Live/Work