Thorts - It Could Be Worse
Written by Chi Chi Thalken on March 20, 2023
Thorts is an emcee from Bunbury, Australia, who has been releasing music since the mid-2000s. He's shown no signs of slowing down, either, with recent projects with Jack Vaul, Joel Simeus, Whatever Cecil, and DJ Silence. Just last November, he teamed up with Unsung for The Unsung Thorts EP. Now he's back with a collection of unreleased material, It Could Be Worse.
It Could Be Worse is a collection of songs from 2019-2023 that for whatever reason didn't end up with a home. After Thorts looked around and realized that enough of these songs had piled up, he decided to put them all together and release this collection. As a result, you have to listen to this release for exactly what it is. There's no grand unifying theme to anything, and no one producer crafting the soundscape. The only thing tying all these songs together is the presence of Thorts on the microphone. That said, Thorts has enough of a presence and style that there's enough commonality between all these songs that it doesn't feel too disjointed. It might not flow perfectly from start to finish, but you do have a solid collection of songs from a veteran emcee. Some work better than others, but there's no bad songs in the batch. It's just a matter of a few songs coming together especially well to stand out, such as the tender and thoughtful "Hold U," a self-produced track with some of Thorts' most intimate lyricism. Another standout is the psychedelic and experimental "Are We There Yet," with Aetcix really pushing the production into some exciting areas, playing with feedback and distorted guitars, which then allowed Thorts to get more abstract with his lyricism.
It Could Be Worse is a collection that works because Thorts has been putting in the work over the years. His collection of unreleased material is not a collection of songs that are "less than," they are songs that are really good, they just didn't quite fit onto the albums and EPs that Thorts had released in the last couple of years.
| | |
| --- | --- |
| Title: | Thorts - It Could Be Worse |
| Label: | S/R |
| Year: | 2023 |
| Rating: | 8/10 |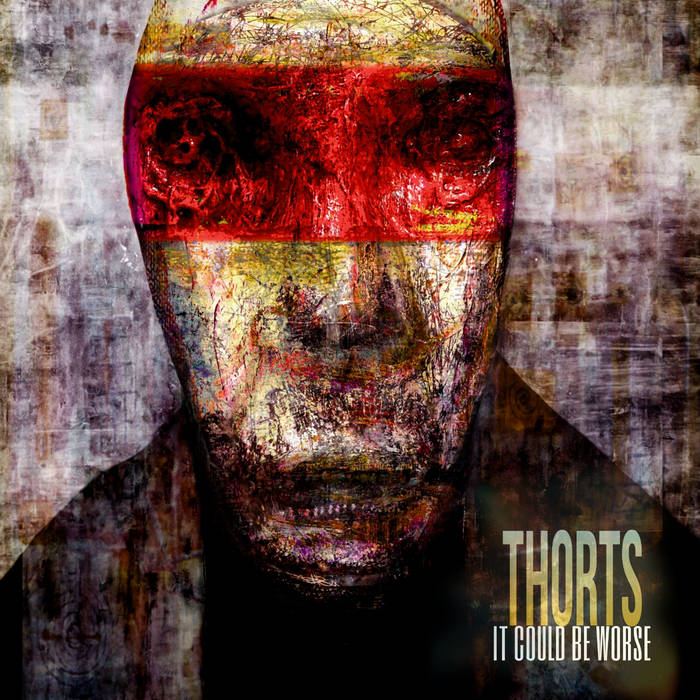 Previous: Rav - LEAP
Next: Cunabear & Steel Tipped Dove - Steel Tipped Bear Claws 2: Phantasmagoria