The Council of the Gods - Trilogy
Written by Chi Chi Thalken on September 9, 2021
The Council of the Gods is a hip hop group out of Kingston, Jamaica, consisting of emcees Five Steez, Nomad Carlos, and The Sickest Drama. They released an album four years ago under the name The Council called Nothing Else Matters. After working on various solo projects and other collaborations, these three have gotten back together for a brand new project, Trilogy.
To make Trilogy, The Council of the Gods enlisted the help of producers Sawandi, Time Cow, and Son Raw. If you've spent time with any of these artists' solo material, you might have a good idea of what to expect. If you're an American first coming to this Jamaican hip hop project with no prior knowledge, you might expect to find some healthy doses of reggae, dub, or dancehall. This just won't be the case with The Council of the Gods, at least not in any sort of obvious or straightforward way. Instead, the group is leaning much more heavily on the grimy East Coast style of boom bap of the mid-'90s for this album. There is some room for warmth and some light touches here and there, but most of the beats hit in that mid-tempo range with just a hint of eeriness to the production to keep you on your toes. This fits the three emcees like a glove, who spend their time trading verses, going back and forth between shit talking, narrative tales, and observations of everyday life in Kingston. Steez, Carlos, and Drama are all very talented individually, but they also have great chemistry together and always keep their rhymes on the same page as they move from song to song. There's no filler on the album, but the pleasant surprise comes in the middle when they drop the romantic "Homage to Her," which opens up the sound of the album a bit and provides a nice juxtaposition to a lot of the harder rhymes on the album.
Trilogy is exactly what you want out of an album from three veteran emcees coming together to make some hip hop. There's great chemistry from top to bottom, and everything is executed at a high level.
| | |
| --- | --- |
| Title: | The Council of the Gods - Trilogy |
| Label: | EquiknoxxMusic |
| Year: | 2021 |
| Rating: | 8/10 |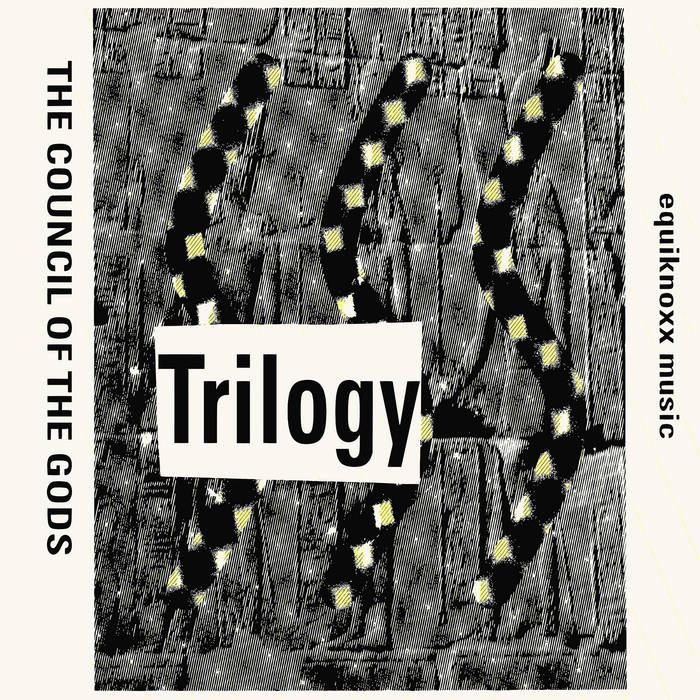 Previous: Damu the Fudgemunk - Conversation Peace
Next: heir MAX - The Moment 2-0