heir MAX - The Moment 2-0
Written by Chi Chi Thalken on September 9, 2021
Heir Max is an emcee from Fort Worth, best known as one half of the duo Alligator Food alongside producer Sixo. They dropped their first album together, Even Petals, back in 2016. They had been working on their sophomore album when Sixo tragically died from heatstroke in 2018 during a motocross race. After taking some time to regroup and recover, heir Max is ready to mark a new chapter in his career as a solo artist with his EP, The Moment 2-0.
For the EP, heir Max is working with producers Progeny, 80HRTZ, Moodie Black, and Factor Chandelier. Together they help heir Max realize his sound, which brings together underground hip hop, synth pop, noise rap, and skate punk. This might not make immediate sense in your head, but when you listen to The Moment 2-0, you'll see how these artists are working with heir Max to bring these influences together in a coherent way that matches tonally with his lyricism. On the mic, heir Max has a pinched and raspy voice and a melodic delivery that fluctuates between this skate punk style of singing and this direct and deliberate style of rapping, often times blurring the line between the two. It might take a second or two to adjust your ear, since I can't immediately think of anyone his delivery reminds me of, but once you get settled you can start to focus on the storytelling of the EP, which is where the heart of the project lies. From the opening track, "Cranium Crack," heir Max is letting you into his world as he paints the picture of how his mom did her best to shield her children from the poverty they lived in and the struggles that come with that. heir MAX does a beautiful job of walking that line between paying tribute to his mother, but also drawing your attention to the systemic issues that pushes people into poverty. Through the course of the EP, heir MAX continues to deliver these personal tales, discussing issues of mental health, or unraveling a tale about how he learned to distrust cops. It's such a personal collection of songs that allows the listeners to get to know heir MAX on such a deep level, it feels much longer than just six songs.
The Moment 2-0 is a great first step in this phase of heir MAX's career. It gives you a clear idea of who he is as a person and as an artist, with a distinct sound and point of view. You couldn't ask for too much more from this EP.
| | |
| --- | --- |
| Title: | heir MAX - The Moment 2-0 |
| Label: | Fake Four |
| Year: | 2021 |
| Rating: | 8/10 |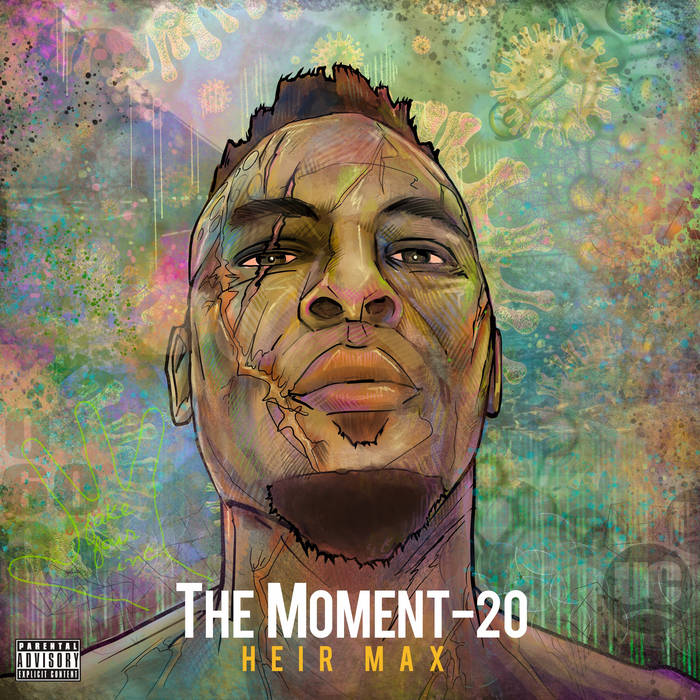 Previous: The Council of the Gods - Trilogy
Next: Mark R. Villegas - Manifest Technique: Hip Hop, Empire, and Visionary Filipino American Culture