The Allergies - Promised Land
Written by Chi Chi Thalken on October 4, 2021
The Allergies are a production duo from Brighton, UK who have been releasing music for nearly a decade now. Their last album, Say the Word, came out in summer of 2020. Now they are back with their first album made completely under quarantine, Promised Land.
The nice thing about the way that The Allergies work is that they produce at a consistent enough pace with these big, full albums, that they are able to keep everyone happy with their consistent devotion to funky break beats and party music while also giving themselves enough room on each album to experiment a little and expand on their sound. On Promised Land, you are definitely getting plenty of old school hip hop tracks with funky drums that will get people on the dance floor. This is The Allergies bread and butter, and once again it sounds fantastic. You also get some usual collaborators like Andy Cooper, Dynamite MC, and Marietta Smith, but you also get a new name that feels so obvious you can't believe it hasn't been done before in Lyrics Born. The theme across the album is simple enough, which is one of peace and love as people come together to enjoy some music that makes all of us feel good. As The Allergies are putting this all together, however, they still find some room to shake things up just a little, whether it be the dub meets blues meets grim of "Lean on You," the gospel disco of "New Thing," the salsa funk of "Move on Baby," or the Staples Singers meets house music of "Working on Me." The beauty of an album like this is that you can drop the needle anywhere and get the party started and have a great time and forget about the world, but you can also keep returning to it and discovering all sorts of wonderful musical nuance and experimentation hidden throughout the album.
Promised Land is a feel good album that feels like the promise of a new day where we can finally shake off the cobwebs and get back on the dance floor and find that communal space where the power of funk brings us all together. The Allergies have built a solid foundation on a mastery of the breakbeat, and they continue to build outward from there.
| | |
| --- | --- |
| Title: | The Allergies - Promised Land |
| Label: | Jalapeno Records |
| Year: | 2021 |
| Rating: | 8/10 |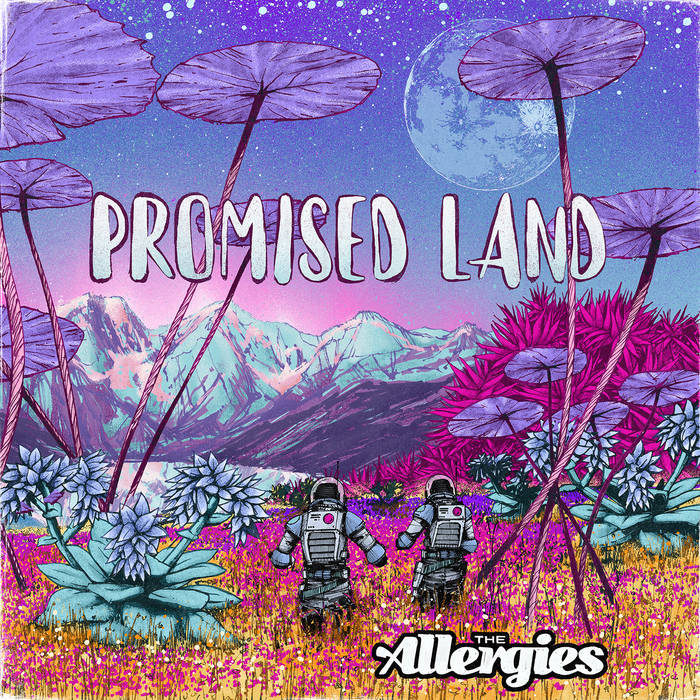 Previous: Shad - TAO
Next: Curly Castro - Little Robert Hutton