Curly Castro - Little Robert Hutton
Written by Chi Chi Thalken on October 4, 2021
Philly emcee Curly Castro has been keeping himself busy in recent years, working as part of groups like Shrapknel with PremRock, Bluu Edwards with Small Professor, or making guest appearances on Armand Hammer albums. His last proper solo album came out three years ago, when he dropped Tosh. Now he's back with a brand new full-length, Little Robert Hutton.
The name of this album comes from Bobby Hutton, a Black Panther who was killed by the Oakland Police during a confrontation lead by Eldridge Cleaver in April of 1968. Despite not being well known in American History at large, hip hop culture has done a lot over the years to memorialize his contributions to the Civil Rights Movement, with references over the years coming from Tupac, The Coup, Smif-N-Wessun, Bambu, and Clipping. Over the course of Castro's album, he moves back and forth between songs that are directly about the Black Panthers and the legacy and foundation they left for the next generation, and songs that might be a little more abstract or deal with the present day. For this project, he's getting production from Quelle Chris, Messiah Musik, Blueprint, August Fanon, Locust, DOS4GW and Jason Griff, all of whom are able to lay down some gritty and dense boom bap. It's full of the type of beats that will make you want to bob your head one moment and then knock you off your feet the next, never letting you settle in or put things on autopilot as a listener. There's also a balance between the addition of historical audio clips and pop culture clips that will further the dialogue of Castro's lyricism. On the mic, Castro is hitting you with his low, gruff voice as he moves between shit talking, historical lessons, philosophical ponderings, and calls to action, moving back and forth between his East Coast slang and his Bajan American Creole as well. To further the conversations being had on this album, Castro is bringing in a number of guests such as Breezly Brewin, Mr. Lif, PremRock, billy woods, Zilla Rocca, Marcus Pinn, ALASKA, SKECH185, Candice Murray and Margel the Sophant. Nowhere is this idea of lyrical conversation more powerful than on the track "Kilmonger Was Right," with billy woods and Mr. Lif, where there is enough food for thought about Civil Rights and the American power structure being spit across these verses to keep a conversation going for hours.
Little Robert Hutton is a history lesson, a sermon, a call to action, and a conversation, all under the disguise of a dope hip hop album from Curly Castro. It's intense and passionate, adventurous and ambitious. It will take a moment to soak in everything happening on this album, but it definitely worth it putting in the time with this album.
| | |
| --- | --- |
| Title: | Curly Castro - Little Robert Hutton |
| Label: | Backwoodz Studioz |
| Year: | 2021 |
| Rating: | 9/10 |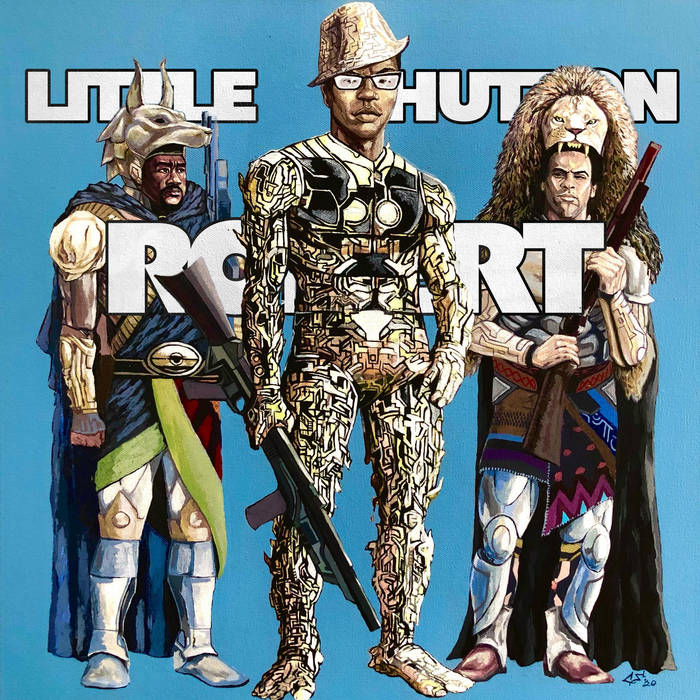 Previous: The Allergies - Promised Land
Next: More or Les - Post Human EP