Tarriona 'Tank' Ball - Vulnerable AF
Written by Chi Chi Thalken on July 8, 2021
These days, Tarriona Ball is best known as "Tank" from New Orleans hip hop group Tank and the Bangas. Back in the day, though, she came up on the slam poetry scene. With touring on hiatus during 2020, and as we all processed our feelings at home, Ball went ahead and did something new, writing her first book of poetry, Vulnerable AF.
As a frontwoman, Ball is dynamic and boisterous and just commands your attention on stage as she draws on hip hop and gospel influences. I have never had the opportunity to see her perform in a slam poetry setting, but one would imagine that she would draw on some amount of performativity in that arena as well. This is all to say that with Vulnerable AF, we are getting to see a side of Ball that hasn't been available to us as listeners and concert attendees. Over the course of the book, Ball is walking us through the course of a relationship poem by poem, adding another brushstroke with each line until everything becomes clear. She's gentle and caring as a writer, revealing a lot about herself in the process, but never all at once. She also comes up with some turns of phrase that will really capture your imagination and put your in her shoes as you take one step at a time. Ultimately, the relationship in the book doesn't work, but Ball does such a great job of making this feel like such a lived in experience, you're not necessarily angry or heartbroken. Much like Ball herself, you're just left feeling like, "Well, it didn't work, but we had our good times and I learned a lot." All of this on its own would be enough, but the book gets its third heat from illustrator Shonté Young-Williams, whose artwork provides just the right balance and thought-provoking imagery to Ball's words. When you put the two together, everything just goes right to the next level and gets the wheels in your head turning.
Vulnerable AF took me by surprise in all the right ways. I didn't know this side of Ball was coming, artistically or emotionally, but now that it is here, I'm absolutely thrilled. It's beautiful, skillfully written, and emotionally complex. Everything that you could ask for from a book of poetry.
| | |
| --- | --- |
| Title: | Tarriona 'Tank' Ball - Vulnerable AF |
| Label: | Andrews McMeel Publishing |
| Year: | 2021 |
| Rating: | 9/10 |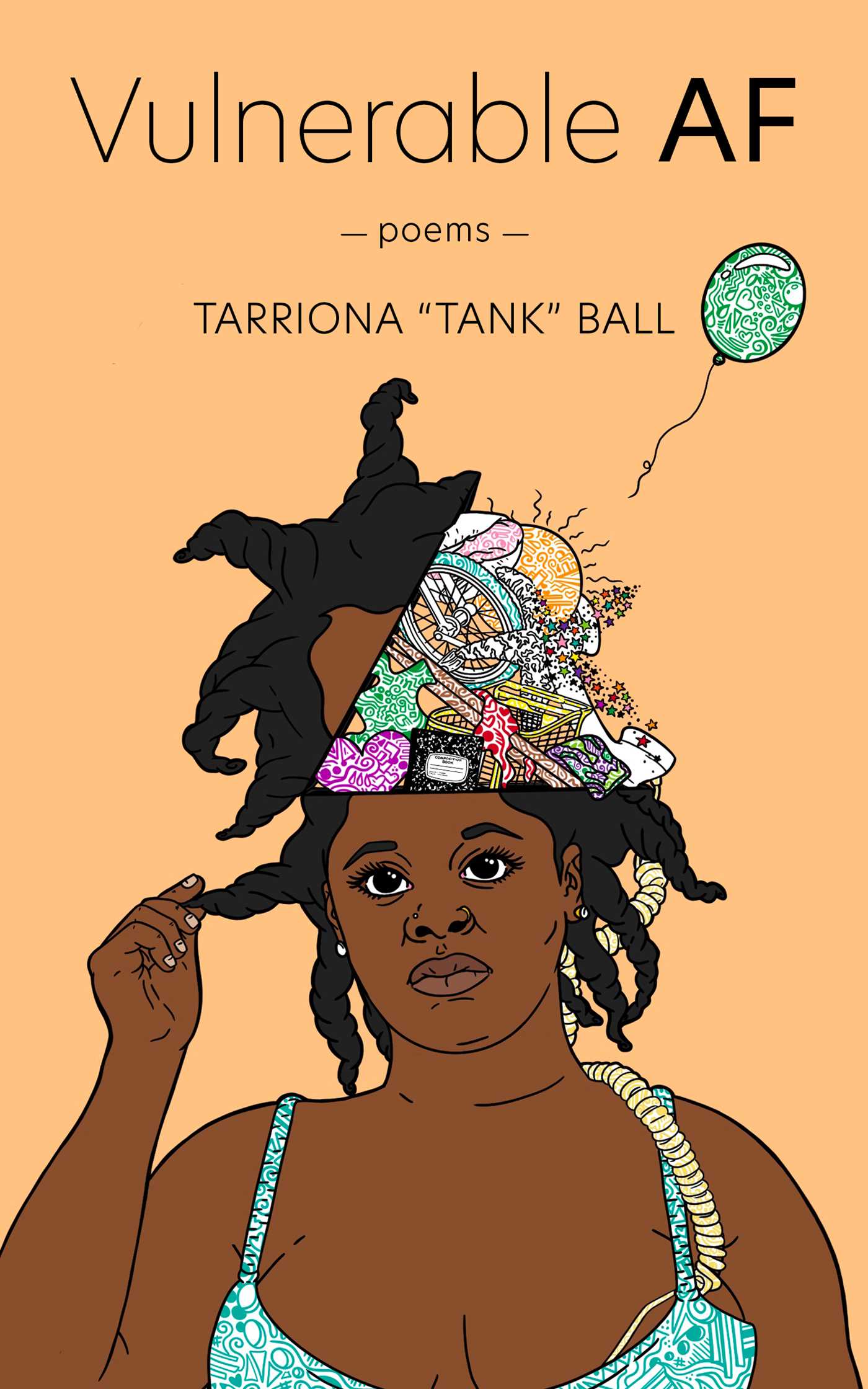 Previous: Andrea Swensson - Got to Be Something Here: The Rise of the Minneapolis Sound
Next: Diamond Lung - Jeweler's Loop