Diamond Lung - Jeweler's Loop
Written by Chi Chi Thalken on July 9, 2021
Back in 2017, San Francisco producer Brycon teamed up with emcee Lightbulb to form the group Diamond Lung. They dropped their debut album, When Did Everybody Learn To Fly? After that, Brycon got swept up in about 10,000 other projects, and then it started to get to the point where you began to wonder if there was ever going to be a second Diamond Lung album. Well, we can all rest easy, because things finally lined up for a second album, and it is here in the form of Jeweler's Loop.
When you listen to Jeweler's Loop, it will most likely feel familiar in its style, since Diamond Lung are using the time-tested formula of soul-sampling West Coast boom bap and shit-talking lyrics. Of course, once you get a little bit deeper into the album, you start to appreciate how much Diamond Lung are doing within this general framework. For one, Brycon is doing some of his most inspired digging, dusting off some soulful gems and flipping these samples in some really creative ways. Sometimes he cooks up a loop where he's able to drive the rhythm with the bassline or rhythm guitar and he'll drop out the drums for a minute, which in turn pushes Lightbulb to get creative with his flow and play with the rhyme patterns in his verses. Other times, Brycon will just do a lot of intricate and subtle work like punching in horns at just the right moment, or finding vocal samples to highlight an idea, or just coming up with interesting fills. It's all the little stuff to take a familiar overall style and make it still feel fresh. On top of all this, you have Lightbulb on the mic, who brings just the right mix of shit talk and slang, but then subtly folds in some political observations (especially in regards to the rapidly changing Bay Area) and some personal narratives as well. Overall, it's just a really fun album to listen to, but they pick and choose some moments to make you think about some bigger issues as well.
It's great to finally have a sophomore album from Diamond Lung, since Brycon and Lightbulb have great chemistry together. It's clear they had a lot of fun making this album, because it comes through in the music. It's classic, well-rounded hip hop from some of the Bay Area's finest.
| | |
| --- | --- |
| Title: | Diamond Lung - Jeweler's Loop |
| Label: | S/R |
| Year: | 2021 |
| Rating: | 8/10 |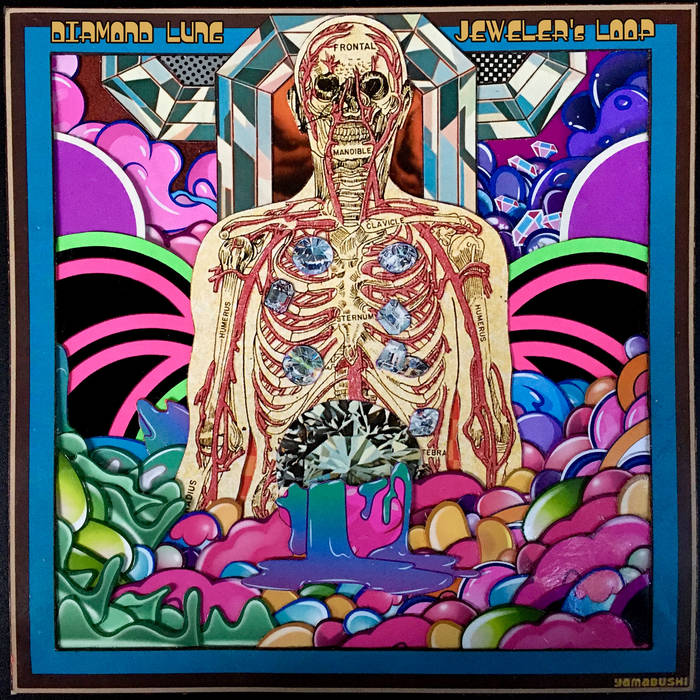 Previous: Tarriona 'Tank' Ball - Vulnerable AF
Next: Lex Leosis - Terracotta