Suzi Analogue - Infinite Zonez
Written by Chi Chi Thalken on September 13, 2022
Suzi Analogue is a producer from Miami who has been releasing music for over a decade, steadily building a following with her inventive and creative interpretations of Miami bass, experimental electronic music, and hip hop. Back in 2016, she dropped a mixtape of original production called ZONEZ V.1. She returned to this series at a frequent pace until she dropped the fourth volume in 2019. Now in 2022, she's gone back and picked the best of the series and presented them in one volume, also putting these beats on vinyl for the first as well with Infinite Zonez.
A few things come to mind when listening to Infinite Zonez. The first is that you're going to need to throw this on at your next dance party and turn the volume wayyyyyy up. If Analogue brings anything to the table, it's energy, and this collection is just bursting with it. If you're sitting still while you listen to it, check your pulse. After you get through this initial reaction, though, the great thing is that there is so much more to Infinite Zonez. That's because Analogue knows how to make music that is accessible and fun to dance to, but she's also giving you music that is really varied and complex, inventive with it's compositions and cross blending of genres, and really nuanced, all while bringing that bass. As a result, you get this compilation here that you can absolute wild out to, but you can also listen to it in all sorts of different settings and really get lost in the way that Analogue weaves in melodies, countermelodies, bass lines, switches up rhythmic patterns, and just keeps you on your toes, all while keeping the music fun to listen to, first and foremost. When you put it all together, you get some of the most inventive electronic music of the past decade that will move you from your feet all the way up to the top of your head.
Infinite Zonez is a must have for anyone fan of dance music, electronic music, experimental music, or just really smart and passionate producers and composers. Suzi Analogue has been steadily growing a reputation over the past decade-plus as one of the most innovative producers making music, and this compilation makes it easy to see why.
| | |
| --- | --- |
| Title: | Suzi Analogue - Infinite Zonez |
| Label: | Disciples |
| Year: | 2022 |
| Rating: | 8/10 |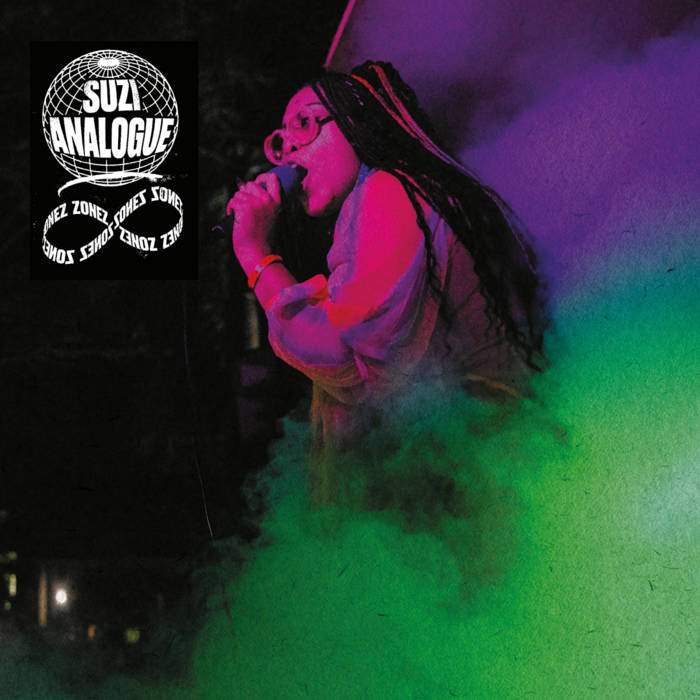 Previous: Semiratruth & JWords - loading...
Next: C.Shreve the Professor - Gymnastics