Semiratruth & JWords - loading...
Written by Chi Chi Thalken on September 13, 2022
Semiratruth is an emcee/producer from Chicago who has been releasing music for the past five years. Her last album, I Got Bandz for the Moon Landin', came out just about a year ago. Earlier this year, you might have heard her on the excellent Rich Jones & Iceberg Theory album, Smoke Detector. Now she has teamed up with Brooklyn producer JWords to drop a new EP, loading…
JWords is a Brooklyn artist who has been making some noise in the past couple of years, producing some great experimental hip hop and electronic beats for artists like Nappy Nina, working in the group H31r, and dropping some progressive solo projects as well. So it should come as no surprise that as a collaborator, she's pushing Semiratruth to make some of the most experimental hip hop of her career. The beats have this psychedelic house edge to them, where it feels like you're a little woozy as you try to predict the pulsing rhythm to hit on the one, only to have everything slightly off and in movement. This in turn pushes Semiratruth to come through clearly and deliberately on the mic, to anchor the songs, just a little. The good news is that Semiratruth has the confidence and presence on the mic to hold this down, which then opens up for her to oscillate between some abstract poetry and some classic shit talking. When you put everything together, this feels project feels like a cousin to something Antipop Consortium would have done back in the day.
It's nice to see two women in the independent hip hop scene from different cities doing progressive shit find each other and work together on a project. It's even nicer when that project hits and it feels like a great foundation for some dope experimental hip hop that blends their styles nicely.
| | |
| --- | --- |
| Title: | Semiratruth & JWords - loading... |
| Label: | S/R |
| Year: | 2022 |
| Rating: | 8/10 |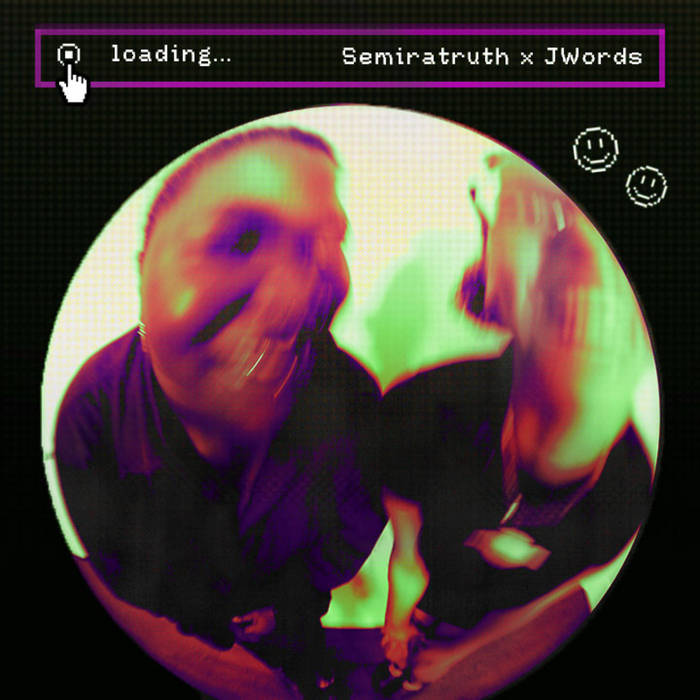 Previous: Royce Wood Junior - Two Ticks Loose Bits
Next: Suzi Analogue - Infinite Zonez