Sudan Archives - Natural Brown Prom Queen
Written by Chi Chi Thalken on September 15, 2022
Sudan Archives is a Los Angeles musician who made her debut on Stones Throw five years ago. After a couple of EPs, she dropped her first full-length, Athena, in 2019. After taking some time, she is now back with her sophomore album, Natural Brown Prom Queen.
There is sometimes talk of a sophomore slump after an artist has some breakthrough success with their debut album, and with good reason. After you spend all of this time pouring your heart and soul and all these years of experience into an album, how are you supposed to bounce back and give us something that is as good as the original, but also not the same and hopefully slightly better? Fortunately for all of us, Sudan Archives has avoided falling into any sort of sophomore slump with Natural Brown Prom Queen. For one, in the three years since Athena, it quickly becomes clear that Sudan Archives didn't rest on her laurels. She continued to hone her skills as a producer, songwriter, vocalist, and violinist, as every single aspect of her music seems to have leveled up since we last heard from her. Her creativity in combining different genres like hip hop, dance, soul, R&B, and Afropop while telling her own personal narrative is second to none. There is the catchy pop of the single "Selfish Soul," which sounds fun and will stick in your head, but also delivers on complex emotional and intellectual content as Sudan Archives discusses issues like identity politics of Black women's hair. It's an album that takes us on a real journey from start to finish, stopping along the way to give us tracks like the confrontational neo-soul of "Ciara," the acid jazz of "Loyal," or the hard hitting trap beat on "OMG BRITT," just to give a few examples. There are a few keys to making all of this work. One is that Sudan Archives is a talented lyricist who has become really adept at weaving between her own personal journey and big picture issues without making obvious "message" songs. Another is that she has really come into her own as a producer and she's clearly learned how to take all of these different influences and weave them together in a way that is all her own. Finally, she's also found a way to blend her skills as a violinist into the music without it feeling like a novelty, which is no easy task. When you put it all together, you get one of the most complete, well-rounded, musically and emotionally complex albums of the year, while still remaining accessible and fun to listen to.
With the years passing since Athena, you began to wonder when we'd hear from Sudan Archives and again, and where she would go from the excellent foundation that she laid down with that album. Now that Natural Brown Prom Queen is here, the answer is that she was working really hard to build something beautiful and challenging and rewarding that you can keep returning to and discovering something new each time through. This is quite the sophomore success.
| | |
| --- | --- |
| Title: | Sudan Archives - Natural Brown Prom Queen |
| Label: | Stones Throw |
| Year: | 2022 |
| Rating: | 9/10 |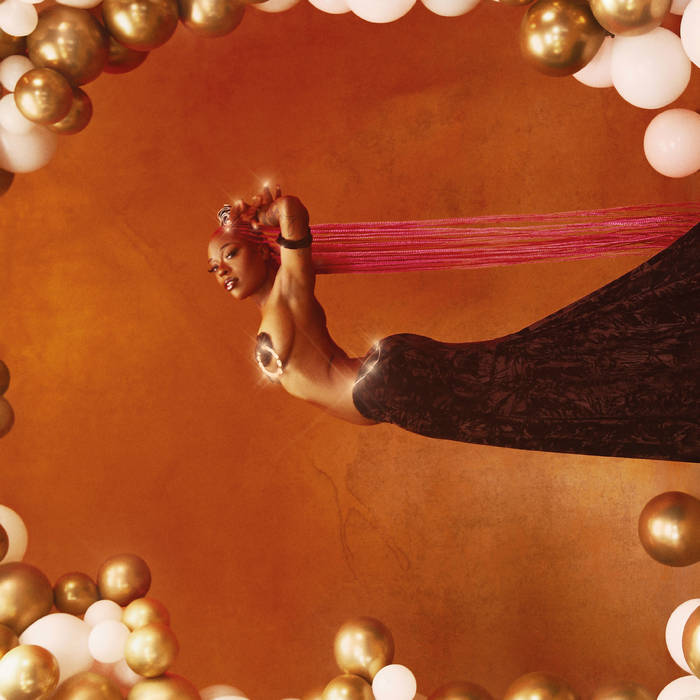 Previous: killer kane - BIG MAN, little table
Next: Henry Franklin, Adrian Younge & Ali Shaheed Muhammad - JID014