Henry Franklin, Adrian Younge & Ali Shaheed Muhammad - JID014
Written by Chi Chi Thalken on September 16, 2022
Plenty of bad stuff happened in March of 2020, but one good thing that happened then was the launch of Adrian Younge and Ali Shaheed Muhammad's new imprint, Jazz is Dead. Launched with the idea of getting older jazz musicians back into the studio to record all new material, they've already had a great run that has seen releases from Roy Ayers, Brian Jackson, Doug Carn, and Azymuth, just to name a few. The most recent release came in July, when they worked with Katalyst. Now they are back with a Los Angeles legend, Henry Franklin.
Henry Franklin is a bassist from Los Angeles who got started in the '60s, most notably playing on Hugh Masekela's "Grazing in the Grass." Over the years, he's played with everyone from Roy Ayers to Archie Schepp to Ornette Coleman, just to name a few. He started his solo career in the early '70s, helping to launch the Black Jazz label with his first two solo albums, The Skipper and The Skipper at Home. These releases helped to place Franklin in the post-bop era, and they also established him as one of the most soulful and innovative jazz bassists of his era. Now, ten years since his last release, Franklin has gone back into the studio to record with the Jazz is Dead crew. The ensemble for this album includes piano, organ, Rhodes, clavinet, drums, guitar, trumpet, sax, flute, and percussion, giving it a nice and rich sound without sounding too busy. In less experienced hands, it can be difficult for a jazz bassist to lead an ensemble, since you're used to being that glue underneath everybody else that holds the ensemble together. In Franklin's experienced hands, he knows just how to be that glue and keep everyone on the same page, while also stepping out and putting his signature voice in the forefront. Of course, it helps that this ensemble really cooks, but it also helps that Franklin is bringing a lot of political and spiritual consciousness to the album as well, as evidenced by titles like "The Griot," "People's Revolution," and "African Sun." The whole thing is just incredibly soulful, inventive, and bursting with joy.
Jazz is Dead has done it once again, this time hopefully introducing a younger generation to one of the best upright bass players of the past sixty years in Henry Franklin. He came in and made his time count, and he plays with enthusiasm and passion, while delivering an absolutely beautiful album.
| | |
| --- | --- |
| Title: | Henry Franklin, Adrian Younge & Ali Shaheed Muhammad - JID014 |
| Label: | Jazz is Dead |
| Year: | 2022 |
| Rating: | 8/10 |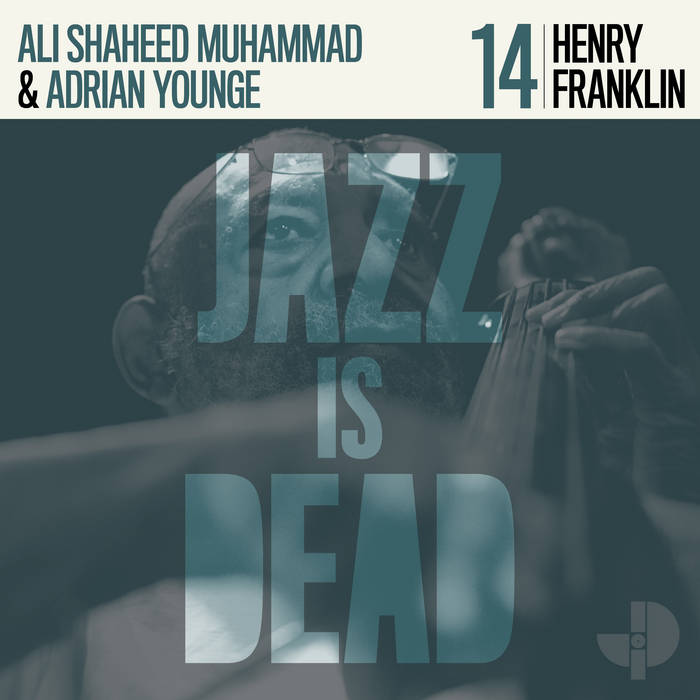 Previous: Sudan Archives - Natural Brown Prom Queen
Next: Sampa the Great - As Above So Below