Spectateur - Nocturne
Written by Chi Chi Thalken on April 26, 2022
Spectateur is a producer from Nantes, France who has been releasing music for the last decade. Over the past two years, he's released three "animal" EPs, with Pelican coming in May of last year. Now he's back with a different type of project, Nocturne.
While there isn't necessarily a theme to this project the way that Spectateur's last run had one, there is a tone to the album that can be inferred from the title. The title of "Noctune" literally translates to "nocturnal," and you can definitely feel a late night soundtrack to these tracks. As you make your way through the album, Spectateur is bringing in influences of hip hop, dance music, synth pop, and more, mostly leaning on synthesizers to provide the melodic elements. It's varied in style, from dreamy downtempo to hard-hitting trap beats to jungle and EDM elements, but Spectateur always does an excellent job of weaving all of these styles together into one extended mix. There is a slightly eerie tone to the music, but also a cinematic grandeur as well. It's the type of album that can really get your imagination going, there's just energy to the whole project that feels like the soundtrack to an epic night that you won't want to forget.
Nocturne is another excellent addition to Spectateur's discography. He's a veteran producer who knows who he is and how to bring all of his different musical influences together to make his own style of instrumental hip hop and electronic music. He also knows how to score it to give it a cinematic feel, taking you on an emotional journey that will get the blood pumping.
| | |
| --- | --- |
| Title: | Spectateur - Nocturne |
| Label: | Loci Records |
| Year: | 2022 |
| Rating: | 8/10 |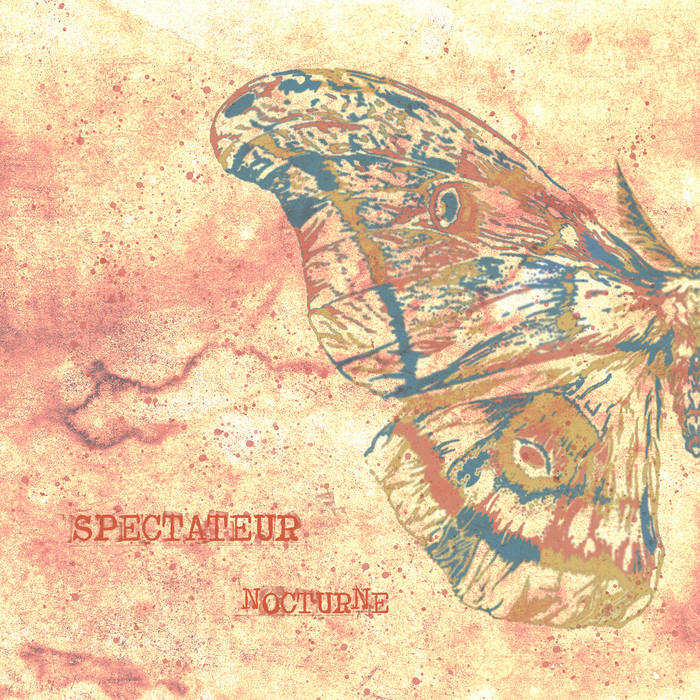 Previous: Linqua Franqa - Bellringer
Next: Delvon Lamarr Organ Trio - Live in Loveland!