Linqua Franqa - Bellringer
Written by Chi Chi Thalken on April 25, 2022
Athens, Georgia artist Linqua Franqa made a splash when they released their debut album, Model Minority, in 2018. Since that time, there have been a lot of changes in Franqa's life, from launching a music and politics podcast with Dope Knife called Waiting on Reparations, going to grad school, working as county commissioner, giving birth, and coming out. It's been an eventful few years since that release, leaving us to wonder when Franqa would finally find time to release a proper sophomore album. Well, that wait is finally over, because Linqua Franqa is now back with Bellringer.
There are few things as exciting for a music fan than being able to witness an artist you like level up in real time. One listen to Bellringer, and I knew I was in for something special. Of course, it doesn't hurt that Franqa already had an excellent foundation to build upon, but everything on Bellringer takes what Franqa had done previously and just makes it better in every conceivable way. One of the ways in which the album is able to succeed is that Franqa is self-producing the album along with close collaborators Reindeer Games and Joel Hatstat. They also get some spot production assistance from Wesdaruler, Stimulator Jones, and Jeff Rosenstock. It's a creative space that allows for some different voices to push the music in a few different directions, but it keeps the music grounded in a style that fits Linqua Franqa at all times. There are tracks that will make your ears perk up because you haven't heard Franqa go in that direction before, but after a little while, you see how they make each style their own. That means that you get this through line that helps bring together indie-pop, neo-soul, bass-heavy Southern hip hop, and avantgarde underground hip hop, with each track expanding upon Linqua Franqa's sonic universe without ever sounding detached. Of course, it helps when you have such a dynamic performer as Franqa on the mic to bring everything together. Franqa was already quite the performer and lyricist when Model Minority dropped, but again, everything about Bellringer is just leveled up. That means that, yes, you get some great shit talking and playfulness, but also get a full range of topics and emotions where Franqa goes really deep and opens up about some really personal subject matter. It can range from the queer-femme celebration of "Oh Fxck!" (which features Of Montreal and Pip the Pansy) to the painfully honest discussion about the extreme pushback faced as a local political figure on "Sometimes I Hate This Town," to the raw emotion and fear about bringing a child into the planet on "13 Weeks," to the labor-organizing anthem, "Wurk." Not only is Franqa tackling all of this subject material and doing it thoughtfully and honestly, they are pairing it with this great production and delivering fantastic hooks that will stick in your head for days and make you want to pump your fist and sing along. When you put it all together, you get one of the most exciting and well-rounded albums of the year.
We've known that Linqua Franqa was an exceptional talent for a few years now, but we didn't necessarily know just how big of a jump was going to come with the sophomore album. Now that it's here, it's safe to say that Bellringer declares, "Fuck a sophomore slump!" This album is personal, political, experimental, and also just damn good hip hop that is really fun to listen to. This is clearly one of the best albums of the year.
| | |
| --- | --- |
| Title: | Linqua Franqa - Bellringer |
| Label: | Ernest Jenning Recording Co. |
| Year: | 2022 |
| Rating: | 9/10 |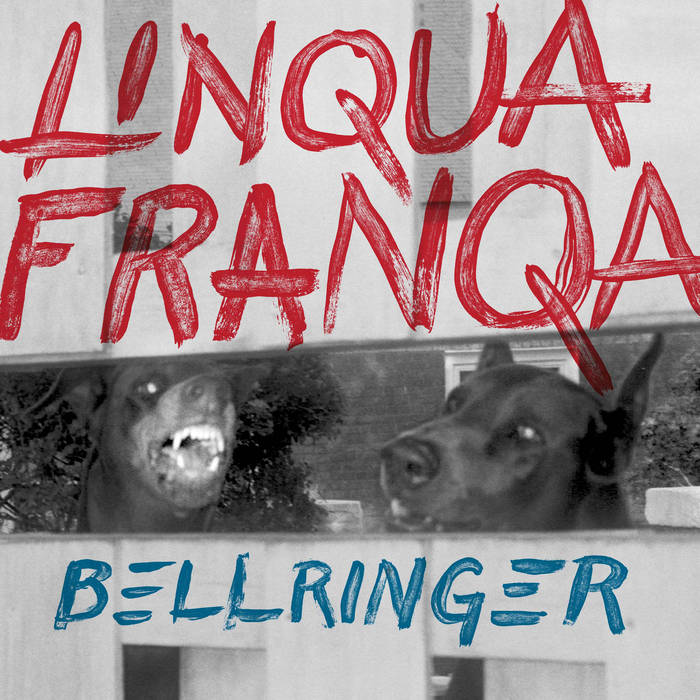 Previous: Twit One - Prelude to a Disaster
Next: Spectateur - Nocturne