Delvon Lamarr Organ Trio - Live in Loveland!
Written by Chi Chi Thalken on April 26, 2022
Delvon Lamarr Organ Trio have been steadily growing in popularity since the release of their first album, Close But No Cigar! in 2018. They have done that through a steady release of great jazz/funk albums and constant touring. For Record Store Day this year, they take us back to their earlier days, when they came to Plaid Room Records to celebrate the release of their Live at KEXP! album for Record Store Day 2018. They performed live outside the record store, with Colemine Records owner Terry Cole engineering and mixing the performance directly to tape. Fast forward to Record Store Day 2022, and now everybody can enjoy Live in Loveland!
The lineup for the Devlon Lamarr Organ Trio at the time of this recording featured Devlon Lamarr on organ, of course, along with Jimmy James on guitar and David McGraw on drums. While the lineup has shuffled a couple of times over the years, you can always be sure that Lamarr is getting some with exceptional talent, and they are going to rehearse until the trio is tight as can be. With this performance, you don't just get to witness the trio's clever arrangements and top notch musicianship, but you really get a sense of that tightness and the high level of energy they bring to their live shows. It's through a release like this that you can see how their busy tour schedule with live shows like this has really helped their popularity spread by word of mouth. I mean, if you saw a show like the one you can hear on this album, would you keep it to yourself? Along with some excellent versions of their own material, we get some truly fun reinterpretations of some soul classics, namely Curtis Mayfield's "Move On Up," and Tyrone Davis's "Can I Change My Mind?" The whole set just absolutely cooks, and you'll be so lost in the funk and the musicianship and the general good vibes, you won't even realize the length of some of these songs. It's not about noodling and pretension, it's about taking you to a higher plane, which they do consistently across the whole album.
Live in Loveland! is everything you want out of a live album. You get some great live versions of their original material that live alongside the studio versions but also give you something extra. You also get some brilliant covers, some great energy, and just the enjoyment of three musicians totally locked in and giving you that jazz/funk that you need in your life.
| | |
| --- | --- |
| Title: | Delvon Lamarr Organ Trio - Live in Loveland! |
| Label: | Colemine Records |
| Year: | 2022 |
| Rating: | 8/10 |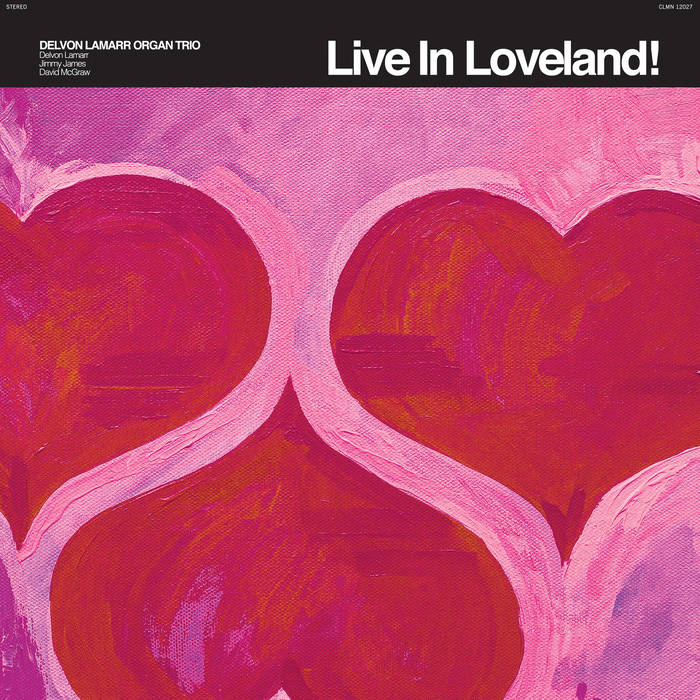 Previous: Spectateur - Nocturne
Next: Missy D - Case Départ